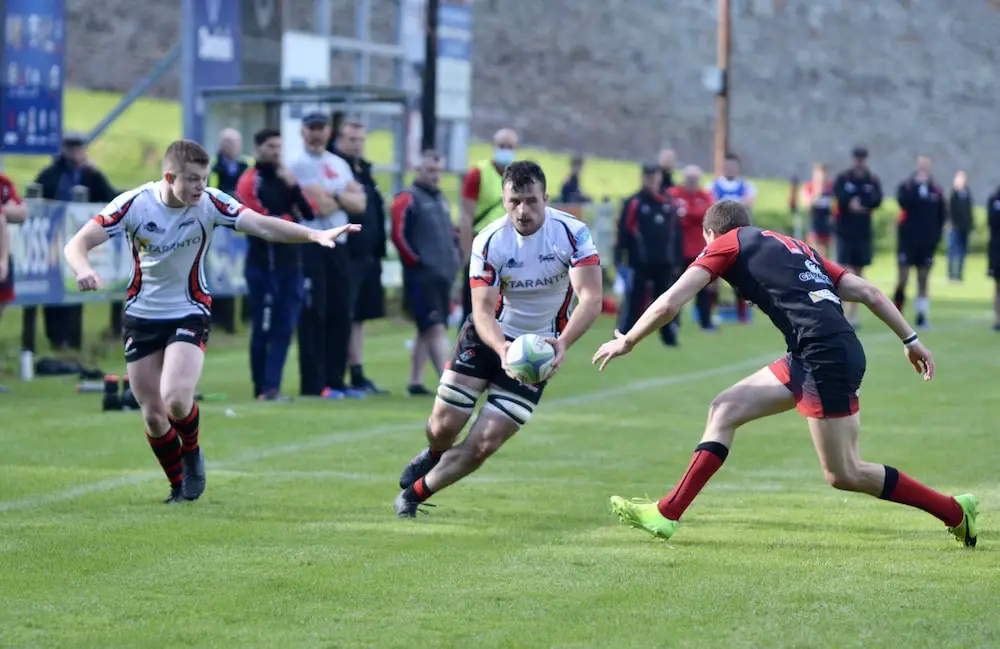 City of Armagh RFC 63 Rainey Old Boys RFC 14
Competitive rugby returned to the Palace Grounds on Saturday for the first senior fixture since February 29. Rainey Old Boys were the visitors in the new Energia Community Series competition and IRFU COVID19 protocols were in place with only a limited number of spectators permitted access to the match.
Rainey kicked off in glorious sunshine but found themselves in arrears with only 2 minutes on the clock. From a scrum deep in Armagh territory, winger Andrew Willis broke through and made 50 metres before sending full-back Shea O'Brien in under the posts for the game's opening score. Outhalf, Cormac Fox slotted the conversion and the hosts were 7 nil ahead.
The visitors then put some phases together in the Armagh half with former Ulster prop Tommy O'Hagan and Brad Roberts prominent in the loose.
The home defence held firm and counter attacked when a Rainey penalty failed to find touch. Slick handling stretched the Rainey defence and Robert Whitten made a break but his scoring pass to Ryan Morton was adjudged forward by the referee.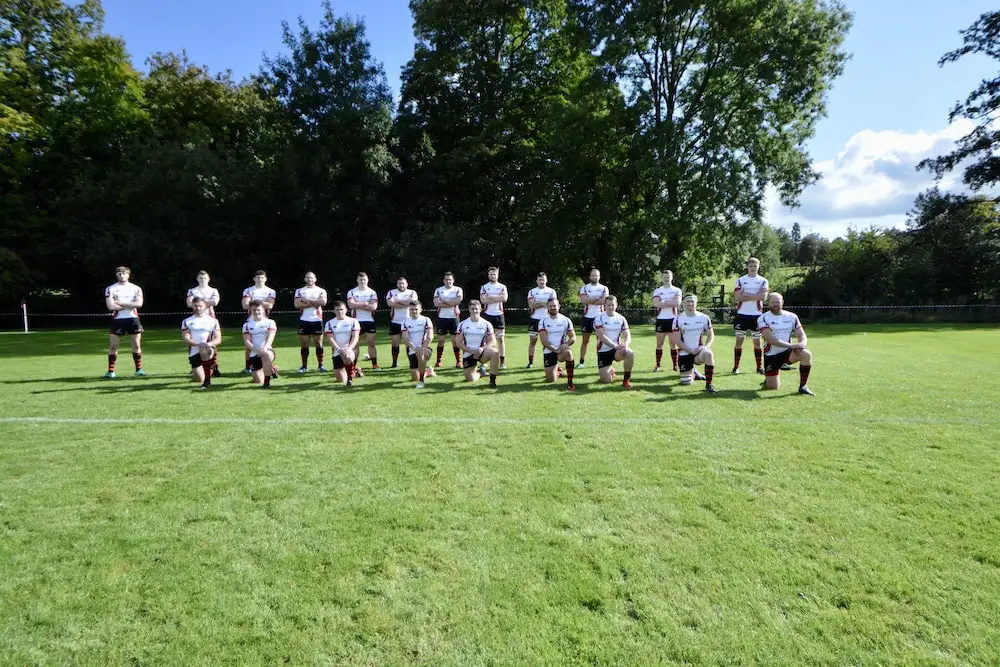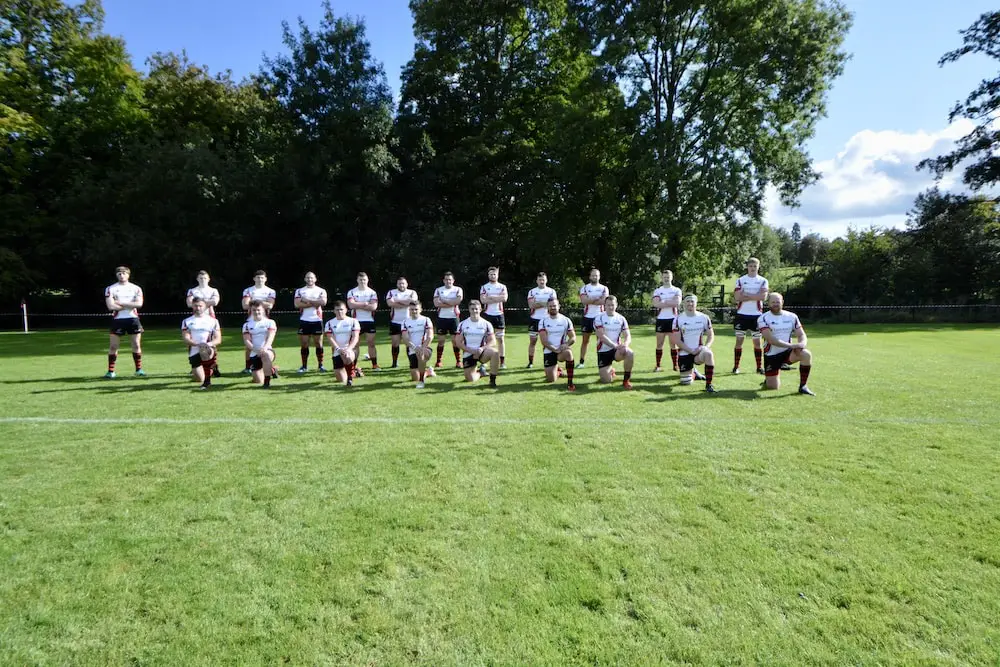 Armagh captain, Timmy McNeice then made a break on the left wing and was halted by a high tackle. A quick tap saw the forwards drive into the 22 and number 8 Robert Whitten crossed for his side's second try on 15 minutes. Fox converted for a 14-0 lead.
The visitors then had a good spell in the Armagh 22 and were rewarded when South African Teigan Erasmus burst through the Armagh defence and prop, Fintan Quinn touched down for outhalf McLean to convert with 20 minutes played.
The home team continued to dominate possession and on 27 minutes, Neil Faloon took a quick tap penalty and sent Cormac Fox over for Armagh's third try. The outhalf converted his own try and Armagh were ahead 21-7. Two minutes later, Rainey were behind their posts again.
From the restart, the visitors coughed up possession and O'Brien made a strong run down the right wing before passing inside for Matthew Hooks to score. Fox's conversion put Armagh ahead 28-7 with 31 minutes played. Rainey looked to get back into the game but after a number of forward drives they were penalised for not releasing and Armagh cleared the danger.
With halftime approaching, Rainey had a defensive lineout 15 metres from their tryline. Armagh's Whitten made a fine steal and then a huge gap opened up for the number 8 to cross for his second try of the match. Cormac Fox was in fine kicking form and his fifth conversion gave the home side an impressive 35-7 lead.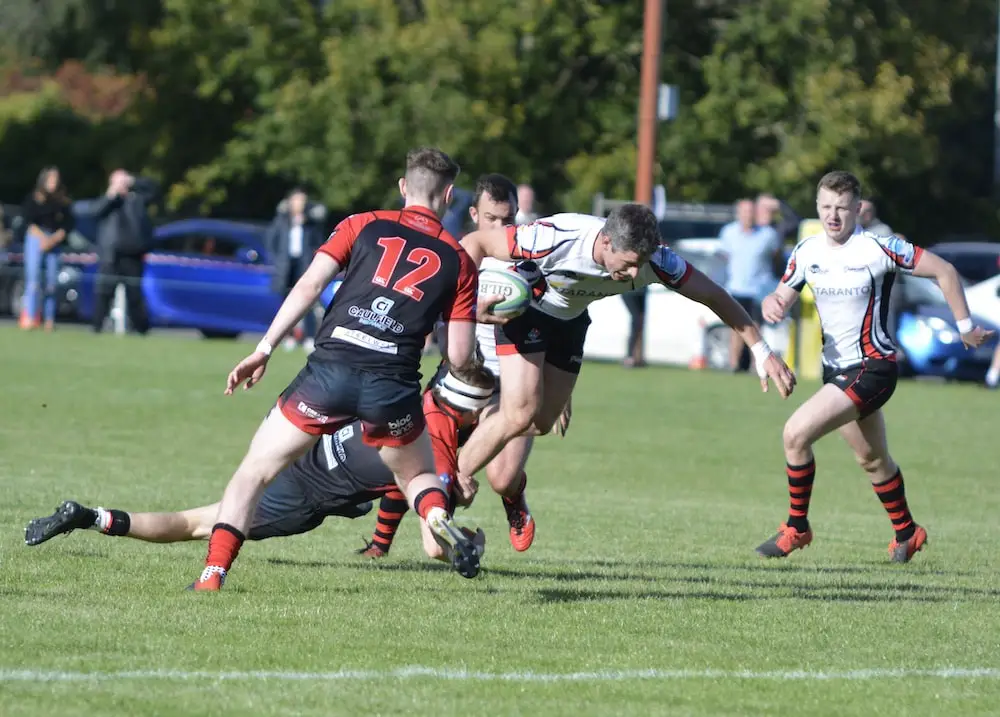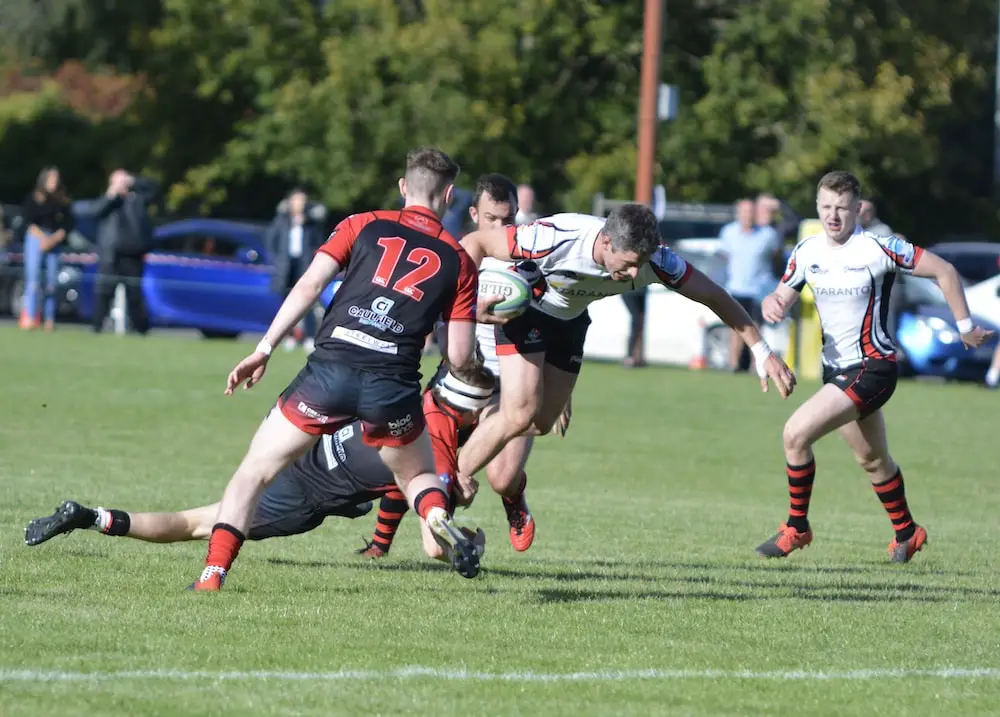 Rainey finished the half looking for their second try, with their pack carrying well in the Armagh 22 but another penalty at the breakdown saw the opportunity lost and half time came with the home side comfortably ahead.
City of Armagh started the second half and soon had a foothold in Rainey territory.
A turnover following a Rainey lineout 2 metres from their line set up another attacking platform. It was then Armagh's turn to cough up possession on the Rainey line but the visitors struggled to clear and conceded a penalty.
The home forwards took the ball on and Fox then slipped a pass to Timmy McNeice and the captain got on the scoresheet. Fox's conversion stretched Armagh's lead to 42-7 with just five minutes of the second period played.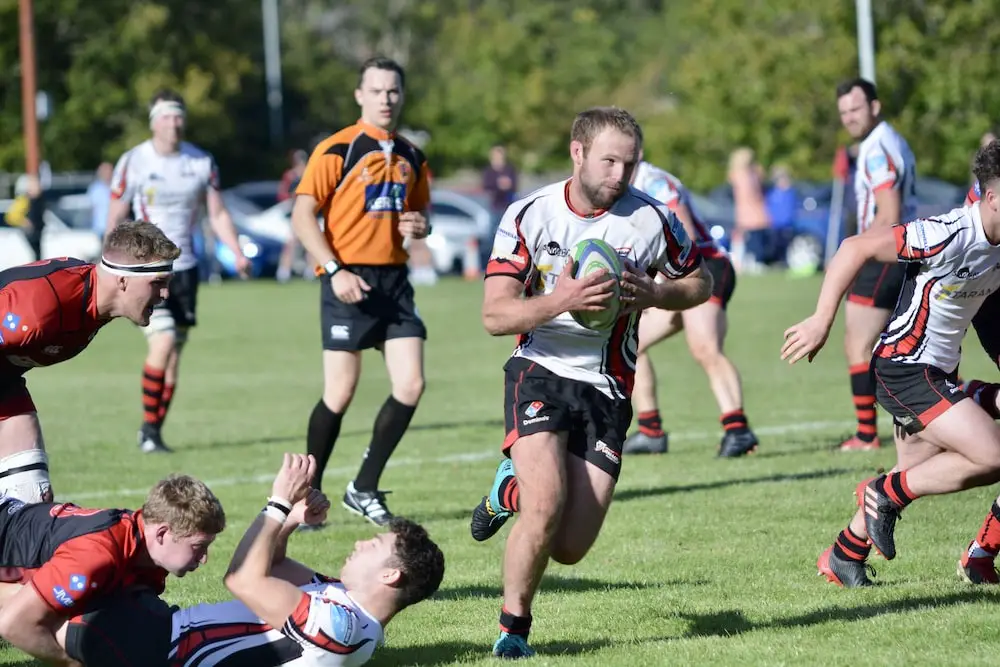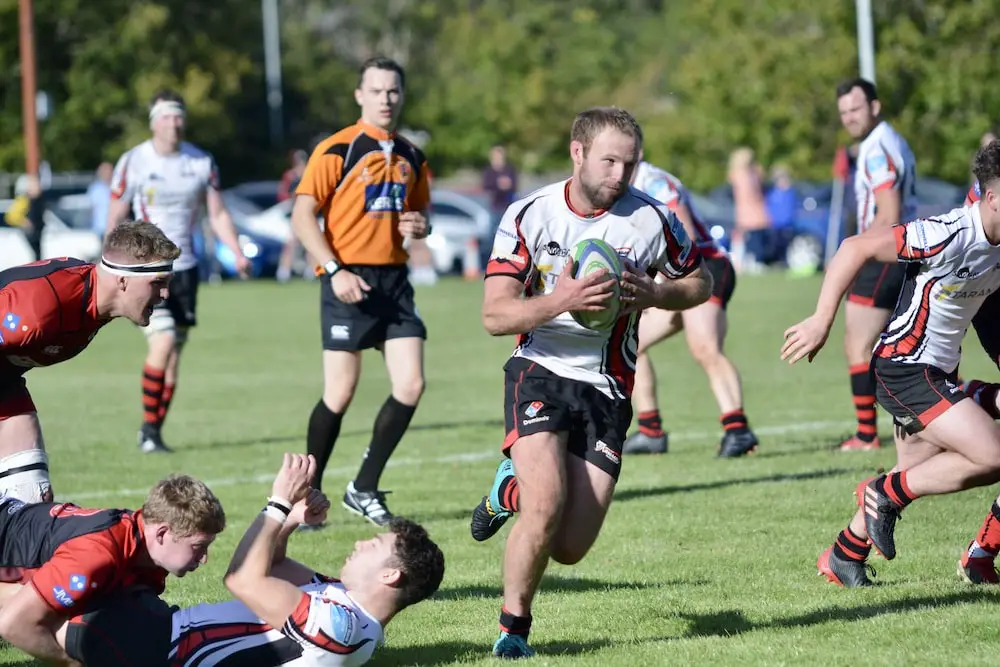 Rainey continued to run the ball and a penalty on halfway was dispatched to the corner to set up an attacking lineout. The visiting pack then rumbled over for their second try of the game. McLean's conversion was successful and the scoreline was now 42-14 with 48 minutes played.
Armagh however were back on the scoreboard next. From a scrum on the Rainey 22, Faloon and Treanor combined to send Shea O'Brien over for his brace of tries. Fox's seventh conversion had Armagh ahead 49-14.
From the restart, a Rainey lineout was overthrown and Armagh's Jonny Morton set up an attack on halfway. The ball was moved wide with O'Brien joining the line and the fullback made a superb break deep into Rainey territory.
The scoring pass was accepted by scrum half Alex Johnston and with the conversion by Fox, Armagh had made the half century, leading 56-14. Another sweeping attack by Armagh began on their 22 and Ryan Morton was almost over for a try but Rainey survived in this instance.
An Armagh attacking lineout almost saw the first try from a maul in the game but the home pack were stopped short. The pressure however on the visitors was relentless and Cormac Fox skipped through a gap for try number nine for Armagh and remarkably, conversion number nine.
Rainey showed their fighting spirit and continued to play attacking rugby with 10 minutes still on the clock. Brad Roberts almost got on the scoresheet but Armagh's defence was disciplined. In the final minute, another Armagh attack saw James Hanna and Neil Faloon stopped short of the line and frantic defending from the visitors saw them concede a couple of penalties but the home side failed to cross for any further scores.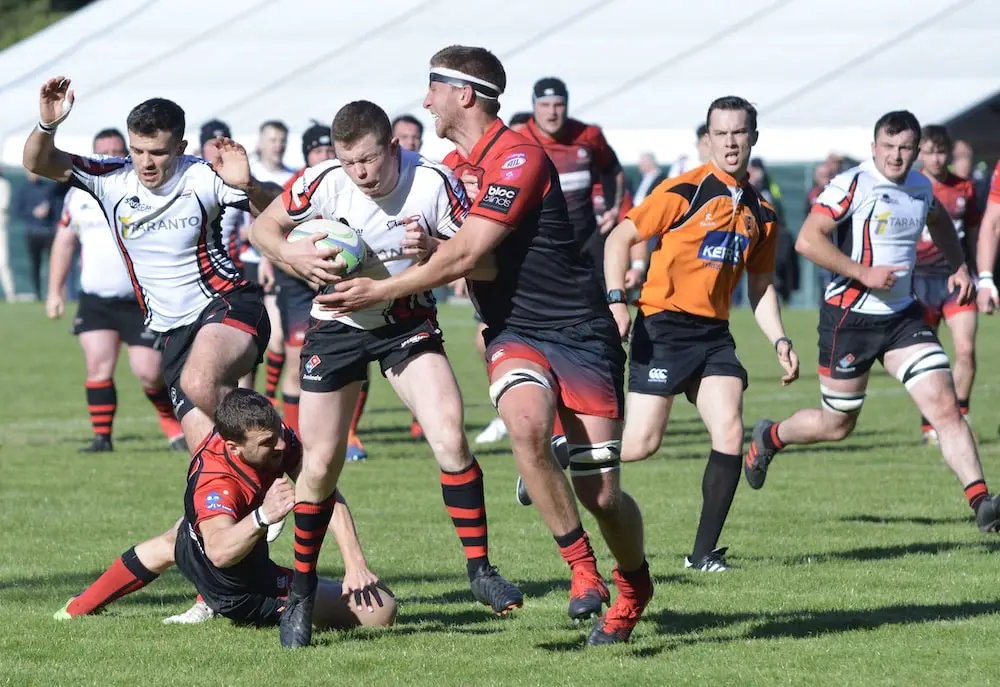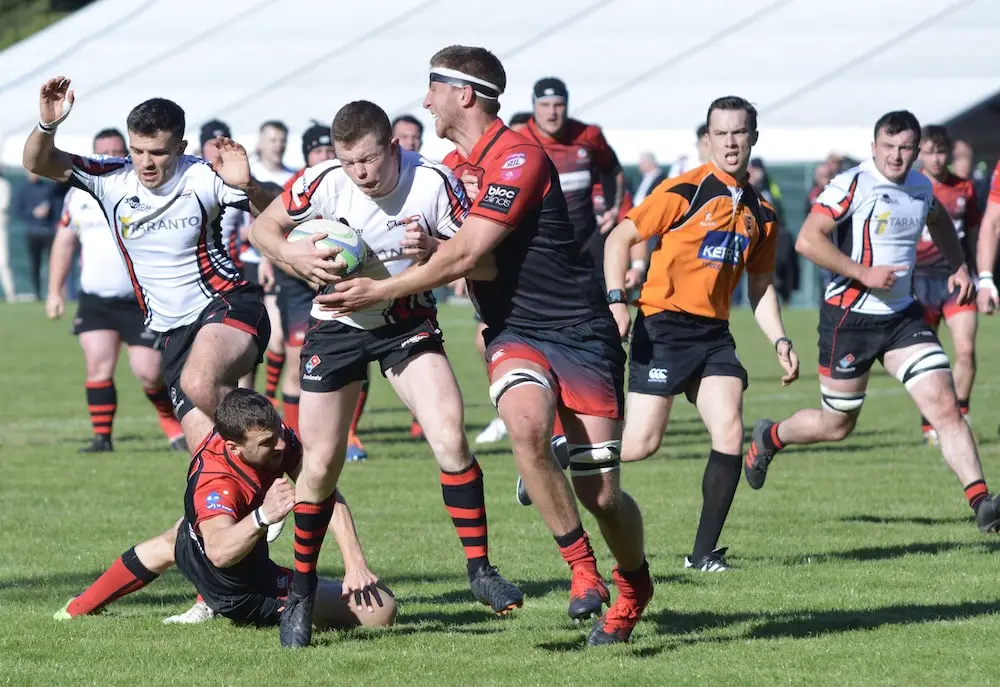 The whistle went for fulltime and City of Armagh had achieved a comprehensive victory,
63-14. The side had played attractive running rugby all afternoon and were rewarded with nine tries all converted by outhalf Cormac Fox who scored an impressive 28 points without a single penalty being kicked.
Head Coach, Chris Parker was pleased with the team's first competitive outing of the season. "Against a very good Rainey side, I was pleased with our work rate and cohesiveness. Some elements of our performance still need improving and we will address these at training this week."
Next up for City of Armagh on Saturday is a tough away trip to Ballymacarn Park to face Division 1A side, Ballynahinch.
Sign Up To Our Newsletter