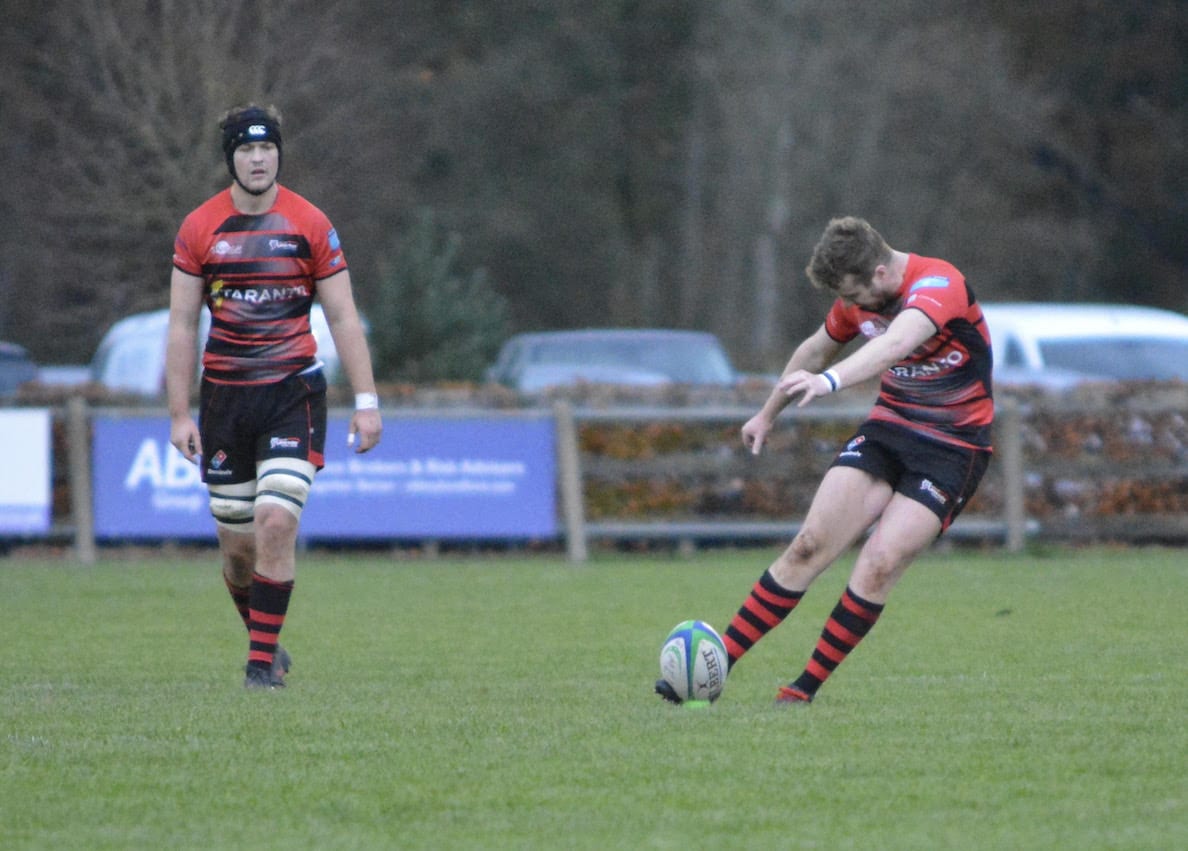 Report by Richard Black
City of Armagh will be hoping to make it three-in-a-row Bank of Ireland Senior Cup wins after they made sure of their place in the final by beating Rainey Old Boys 28-18 at the weekend.
City of Armagh faced a tough test in the semi final but eventually overcame a determined Rainey OB side to set up a final in March.
Played in very calm but cold conditions, Armagh started off very slowly and allowed the big Rainey pack to dictate play. It wasn't therefore much of a surprise when Rainey took a deserved lead through outhalf, Andrew Magrath. Rainey had changed their kicker from last week and Martin Connolly converted to make it 7-0 to Rainey.
Armagh then shook off a bit of their lethargic attitude and with Cormac Fox kicking well to the corners, Rainey started to give away penalties. Outhalf Fox confidently chipped over one from 30 metres to reduce the gap to 7-3. Not to be outdone, Rainey then increased their lead to 10-3 through another Connolly penalty.
The visitors soon realised that they had to up their tempo and some clever play from High Tower, (Aka Josh Mc Kinley) brought play into the Rainey 22 where winger Josh Morton finished off a clever overlap to score in the corner.
Fox who was having a fine game despite being targeted by a number of his ex -Ulster youth colleagues, almost converted from the touch line but his effort struck an upright. Just on half time he nudged Armagh into the narrowest of leads with another perfectly aimed penalty.
Half time Rainey 10 City of Armagh 11.
A measured team talk at half time by coaches Faloon and Parker got a better response from the Armagh team in the second half, allowing them to take control of the game. Connolly stroked over another penalty just after half time to allow Rainey to regain the lead but after this Armagh scored 17 unanswered points to kill off the game.
With the lineout operating well, a good platform allowed the back row to run at their opposition and Neil Faloon, Nigel Simpson and Rob Whitten all made impressive runs. Whitten showed some very impressive footwork to avoiding contact and made a very determined support run to dive over after 48 minutes for an excellent try. Fox converted to bring the scoreline to 13-18 in Armagh's favour.
With McKinley struggling with a tight hamstring he was withdrawn midway through the second and was replaced by Barry Finn. Whitten was also withdrawn as a pre caution and Johnny Morton went in to the flank allowing Jack Treanor to come into the front row.
With props Lamb and Fletcher doing a lot of hard grafting work, Aaron Whyte was introduced to the front row but it was a hard task for such an inexperienced young prop to play at this level. For a while the scrums suffered somewhat but any ball that Armagh got, they moved wide and eventually the bigger Rainey pack started to fade.
It was as a result of a 60 yard break by centre Shea O'Brien that Armagh got on the front foot again and a clever miss pass from Fox to Willis opened up the Rainey defence. The home defence were not going to stop Willis from ten metres out and he dived over for a try with two defenders trying to hold him up.
Fox converted and added another penalty shortly afterwards to put Armagh in a comfortable position 13-28 ahead.
Rainey never gave up and with their South African hooker, Bradley Roberts having a storming game, they continued to fight to the end. Armagh appeared to take their foot off the pedal in the last 10 minutes and after some sustained pressure and Armagh not being able to clear their lines, substitute winger Andrew Doherty squeezed into the corner for a consolation score. This probably should have not been the end of the scoring, but a rather bizarre event happened near the end of the game.
Armagh were awarded a penalty, 30 metres in front of the posts but there were a few players receiving treatment and Fox assumed that the clock had stopped. Referee Carson hadn't and pulled Fox up for taking too long to take the kick. There were no repercussions, but Cormac should check law 8 which states that the kick should be taken within 60 seconds.
The final whistle blew with the scoreline, Rainey 18, City of Armagh 28.
So City of Armagh now head to the Kingspan Stadium on Friday, March 6, for remarkably, their third Senior Cup Final in a row.
The opposition will be Ballynahinch who overcame Dungannon in the other semi- final.
Saturday's game was a very useful test for the team. Rainey had a very big pack and played a forwards orientated game. As a result, Armagh's defence was fairly solid with all the forwards putting through some bit hits.
The scrums went reasonably well considering the size of the opposition and Whitten, McKinley and Simpson controlled the lineouts. Both Barry Finn and Jack Treanor added a bit of tempo when they came on. It was good to see Harry Doyle back from injury at scrum half and he completed eighty minutes.
Fox controlled the game well and linked up well with his three quarters. Johnny Pollock and Shea O Brien moved the ball well and always threatened. Wingers, Morton and Willis took their tries well and full back Tim Mc Niece was solid in defence. We all witnessed a rare sight during the game when he bounced off the Rainey hooker in a tackle.
Evin Crummie came on late on and had a cameo role, but he too played his part.
With their cup exploits now parked to one side, attention now turns to the All Ireland League with a massive challenge ahead this Saturday, with Armagh travelling to play Malone on home territory in Belfast.
A large away support will be appreciated as the side looks to build upon their recent victory over Banbridge.
Sign Up To Our Newsletter