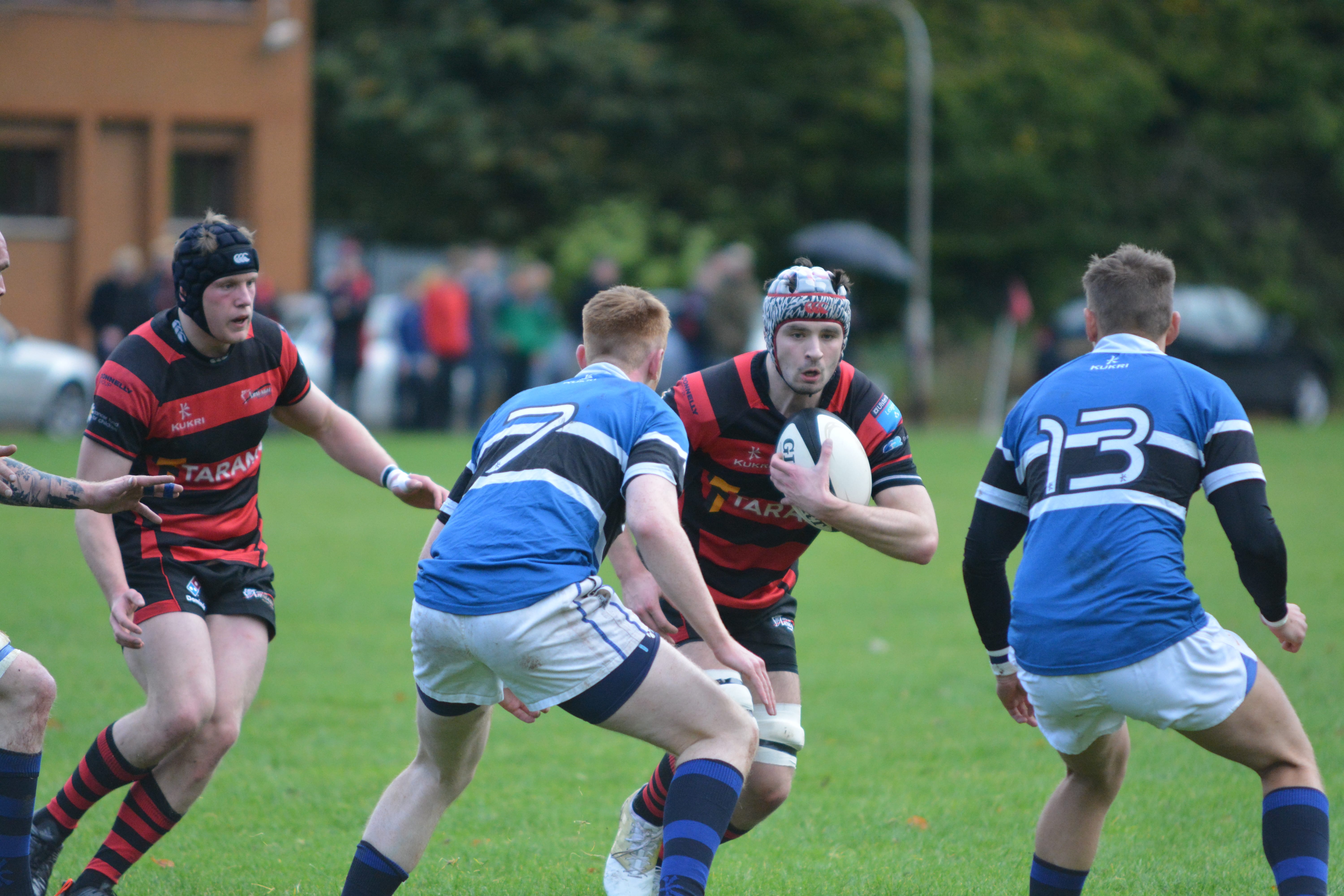 Armagh seconds played Coleraine for the second consecutive week although on this occasion in the junior cup quarter final in a home tie at the Palace Grounds.
With Coleraine taking to the field with a much changed side from the previous week, and the home side with their returning players, this game had all the ingredients for a classic.
In the event Armagh had too much firepower for Coleraine and ended up convincing winners with a 32-5 scoreline. It was evident from the kick off that Coleraine with their big forwards were going to try and win the battle up front with the early play centred around the home 22 metre line.
Returning captain Stephen Morton stopped a Coleraine ball carrier in his tracks to emphasise that the home side were up for the battle. From a line out on the 10 metre line and with Peter Starrett securing the  ball, quick hands to Kyle Faloon saw him weave his way past several defenders to score at the posts.
Harvey Young added the extras with Armagh having broken the deadlock. Both sides were showing endeavour but invariably cancelled each other out with Coleraine's line speed making Armagh work hard at the breakdowns. On 25 minutes good work from the forwards through Mcneice and Martin brought play up to the visitors 22 with Josh Kennedy spotting a gap at a ruck to race over for another try at the posts.
With Young converting, Armagh had a useful 14-0 lead and a penalty in front of the posts brought the tally to 17-0 at half time. Coleraine started the second half with renewed determination to get back into the game and a penalty awarded against Armagh led to a Coleraine lineout eight metres out.
Several drives later, Armagh had a player yellow carded and Coleraine were able to rumble over for an unconverted try tally to make it 25-5. Coleraine were by now starting to dominate the scrums and used their power to pin Armagh on their line for a period of time with another yellow being issued to another home forward.
Only good defence kept the line intact .  When the siege was lifted and the rain having returned, Young dealt with a poor pass in the middle off the park and switched play to the blind side setting off at pace beating several defenders to score a fine individual try in the corner, 22-5.
Shortly after, he added another straight forward penalty to his tally.  There was still time left for a classic try which started in Armagh's 22 when Young made the intital break with Faloon and Chris Cousins inter passing with the latter touching down at the posts for a great try.
With Young again adding the points the referee blew the final whistle leaving the score line Armagh 32 Coleraine 5.
Sign Up To Our Newsletter