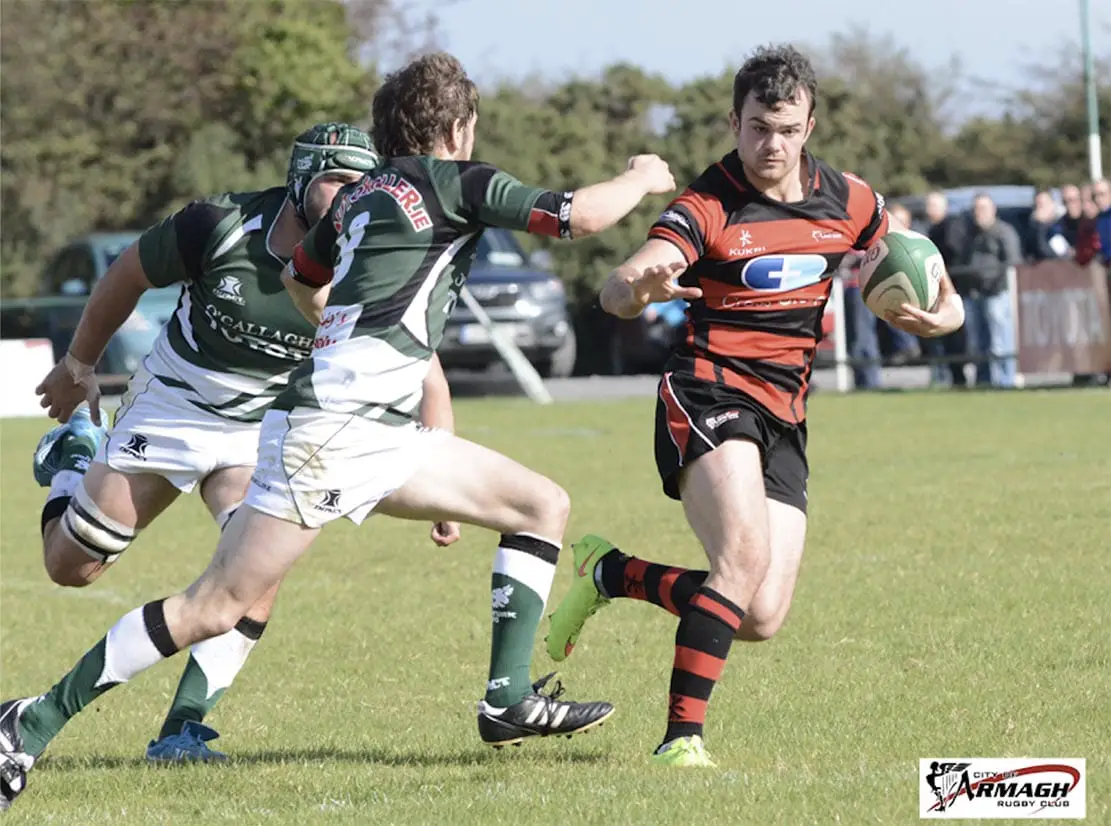 Armagh Seconds travelled to Enniskillen on Saturday to the play the local 1st XV in a Conference One league game on Saturday in breezy but dry conditions.
With the game only five minutes in the forwards led by Stephen Morton worked their way into the Enniskillen half and quick ball from David Spratt at 9 led to Jonathan Morton racing in to touch down at the posts.
Converted by Harvey Young Armagh had an early lead of 7 – 0. Enniskillen had the upper hand in the scrums, however James Morton used his experience to maintain supply of the ball for a lively backline which included Chris Colvin making his first start of the season.
James Hanna made a superb break up the middle of the pitch bringing play deep into Enniskillen territory and from the resulting scrum, slick back play led to William Holden crossing again at the posts, 14- 0 to Armagh.
Enniskillen regrouped and led a fight back through their sturdy forwards and their out half who used the wind effectively to pin Armagh back into their half.
With energetic work from Josh McKinley and Josh Kennedy, the visiting backline had plenty of ball to work with and more good interplay from Bogotini and Colvin led to Shane McKeever touching down at the corner flag for an unconverted try, 19 – 0.
Armagh's high tempo game continued with subs Jack Sleator and Luke Crozier introduced due to several players receiving knocks. Young showed great determination just on half time to force his way over at the posts with him adding the conversion to bring the score to 26 – 0.
With the wind at their backs, Armagh were contemplating running away with the game however Enniskillen dealt with several forays into their half with several mammoth clearing kicks from their outhalf.
On 55minutes, Stephen Morton turned a ball over deep in the home 22 and quick hands from Jonathan Morton put Philip Matthews in for a clear run to the posts for another converted try, 33 – 0 to Armagh.
Late on as a result of several successive penalties conceded by Armagh, Enniskillen worked their way into the corner 5 metres out and at the second attempt drove over for a converted try to finish the scoring at 33 – 7 to Armagh.
Sign Up To Our Newsletter