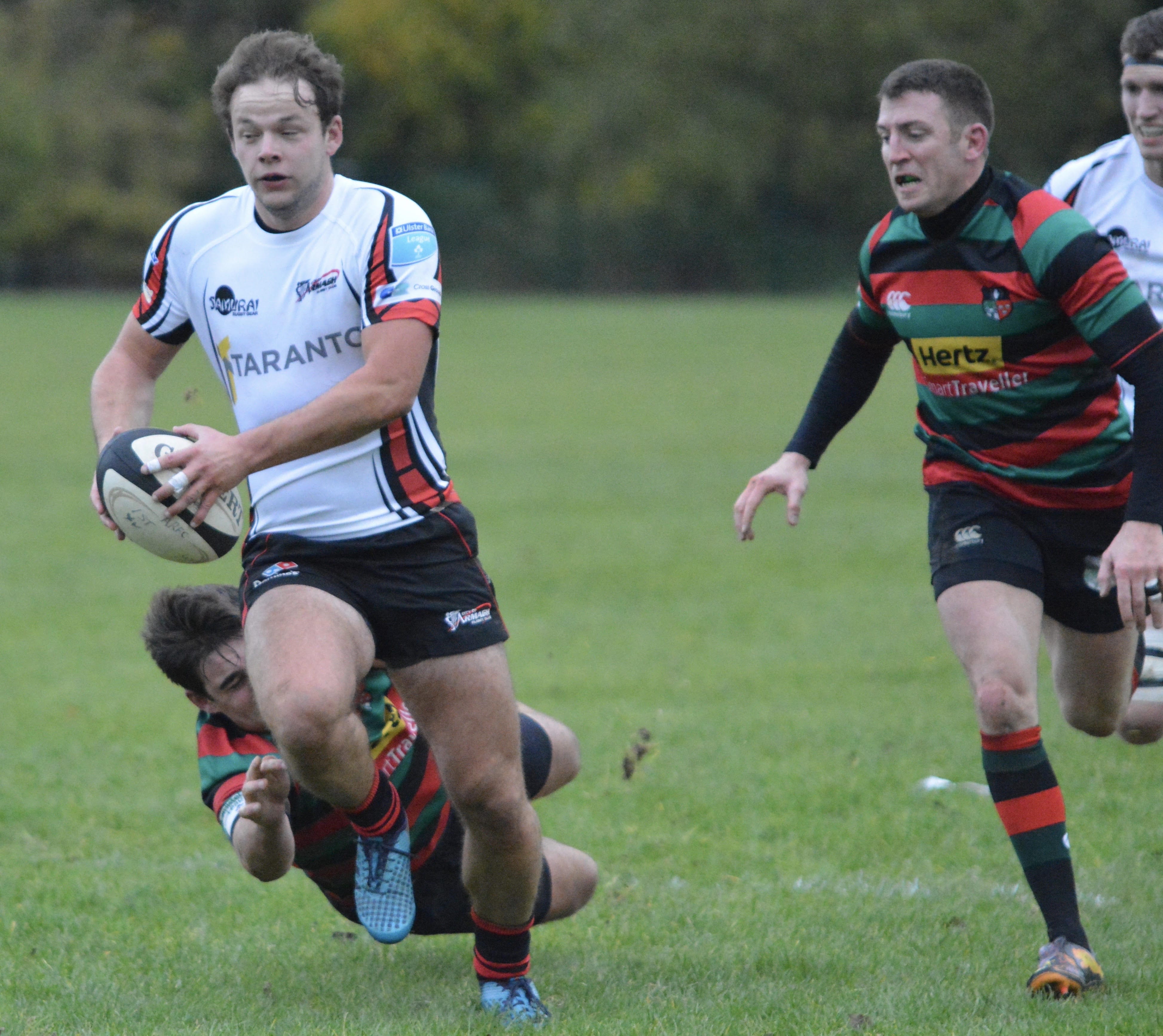 City of Armagh played the seventh fixture in the Ulster Bank All-Ireland League when they played Highfield on Saturday afternoon. Highfield were in second position whilst Armagh were in fifth position.
Despite having home advantage, the Armagh supporters were aware the match promised to be a very tough encounter.
Armagh kicked off in near perfect conditions and immediately went on the offensive. The first quarter saw some end to end play with both sides keen to spread the ball in open play. Both defences were on top form with neither side able to make a break-through.
In the 29th minute however the Highfield captain, Miah Cronin, forced his way over the Armagh line to score the first points of the game. Paddy O'Toole converted to bring the score to 0-7. Just before the half-time break, Highfield's backs were caught off-side and Cormac Fox's successful kick opened Armagh's account at 3-7.
The second half started off badly for the home team when the Highfield captain scored his second try of the game. The conversion was on target and with the score now at 3-14, the visitors were beginning to take control of the match. Not to be outdone, however, Armagh kept their cool and after some determined forward drives, Armagh centre, John Faloon, crashed over for a well worked try. The successful conversion by Fox brought Armagh right back into the match at 10-14.
Centre, O'Toole kicked a penalty to stretch the visitor's lead to 10-17 and two Armagh mistakes saw Highfield score two tries in the final 12 minutes. Winger, Colin O'Neill, touched down for the third Highfield try and Paddy O'Toole scored the bonus point try for the Cork outfit.
As the match came to close it was the home team who completed the scoring with a consolation try by winger Robbie Faloon who kicked a loose ball ahead to score in the left corner. Cormac Fox kicked a difficult conversion to make the final score 17-29.
The Armagh coaching team were disappointed with another home defeat but the score didn't portray the closeness of the game. Highfield made very few mistakes and were able to capitalize on crucial mistakes from the home team.
City of Armagh now need to focus on a difficult Senior Cup semi-final this weekend when Malone are the visitors to Armagh.
Sign Up To Our Newsletter