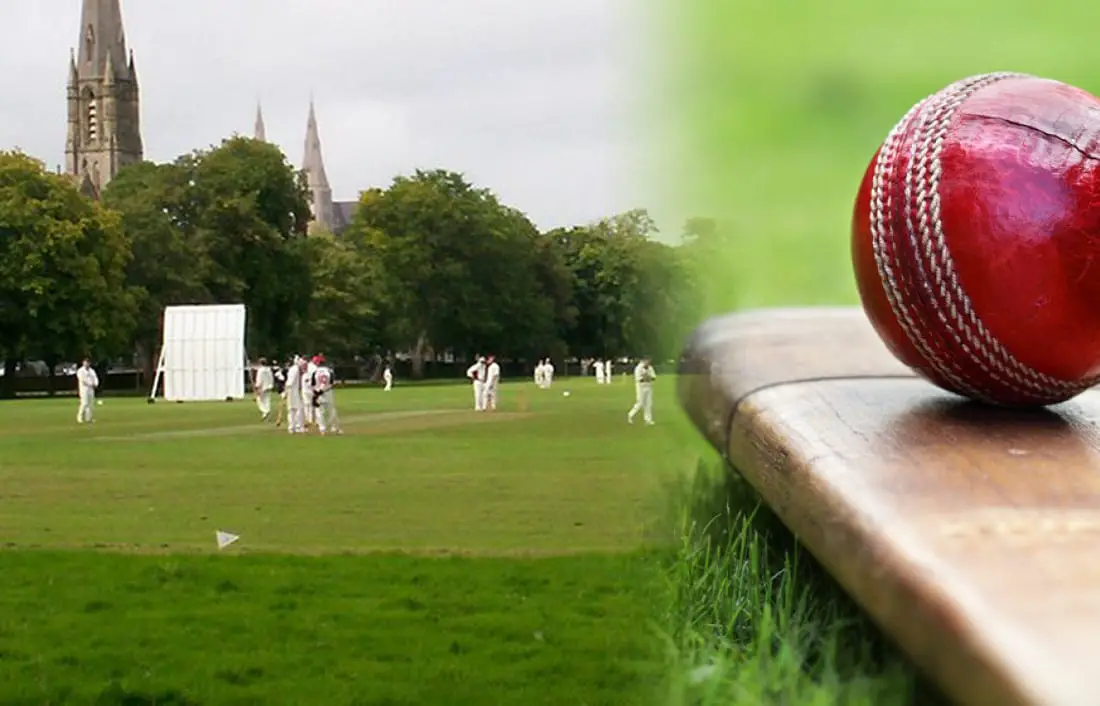 It was yet another tough weekend for Armagh unfolded as they lost to CIYMS in the Gallagher Challenge Cup on Saturday then to Instonians on the Mall in the Lagan Valley Steels T20 on Sunday, although the team can be much more proud of the fight displayed.
The Challenge Cup tie always looked tough away to the competition holders and Matthew Steenson had no hesitation to bat first on winning the toss. Another poor start followed with Armagh being reduced to 30-5.
Professional Shadley van Schalkwyk found an ally in Andrew Hoey as Armagh were finally able to build a bit of a partnership as the away side were finally dismissed for 102 with South African Irish international Jacob Mulder taking 5 wickets with his leg-spin.
In response Armagh bowled well with two wickets for Matthew Wright and one for Harry Doyle giving Armagh a bit of daylight at 48-3 but CIYMS Captain Nigel Jones and Hunter were able to put on an unbeaten partnership to seal a seven wicket win for the Home team.
Sunday's T20 game on the Mall was played in front of a decent crowd for the 3pm start in glorious sunshine and again Armagh batted first after winning the toss.
A decent start was tempered with the quick wickets of Gelston, Van Schalkwyk and Steenson but Jamie Rogers and Andrew Hoey paired well to bring the Armagh score on. Hoey departed for another well made 20 while Rogers recorded his season best of 35 with some great shots. Armagh moved beyond the 100 thanks to some super late shot from Samuel Wilson who ended unbeaten on 39 as Armagh scored 121-9 in their 20 overs.
Instonians looked surprisingly edgy in response with Harry Doyle picking up a big pair of early wickets in Smith and Getkate. A partnership formed between Metcalfe and former Irish international Andrew White with the former particularly harsh on anything loose.
White departed when he was well caught behind by McCarter off the spin bowling of Neil Gelston and Armagh were in with a real chance. Unfortunately for the city side, the prodigious teenage talent of Oliver Metcalfe played an innings beyond his years as he scored 73, only being dismissed by Wilson when the scores were tied. Instonians crept home by 4 wickets with only an over to spare.
Armagh captain Matthew Steenson was encouraged by what his team shown over the weekend.
"We certainly fought harder this weekend than last and put up some decent performances with bat and ball," he said. "It's a real learning curve and we are moving in the right direction."
Match sponsors for this weekend were Jimmy George and Dennis Mercer, thanks to them for their continued support.
This weekend Armagh host in-form CSNI on Friday evening in the T20 on the Mall before travelling to Carrick on Saturday for a crucial Robinson Services Premier League game.
Sign Up To Our Newsletter