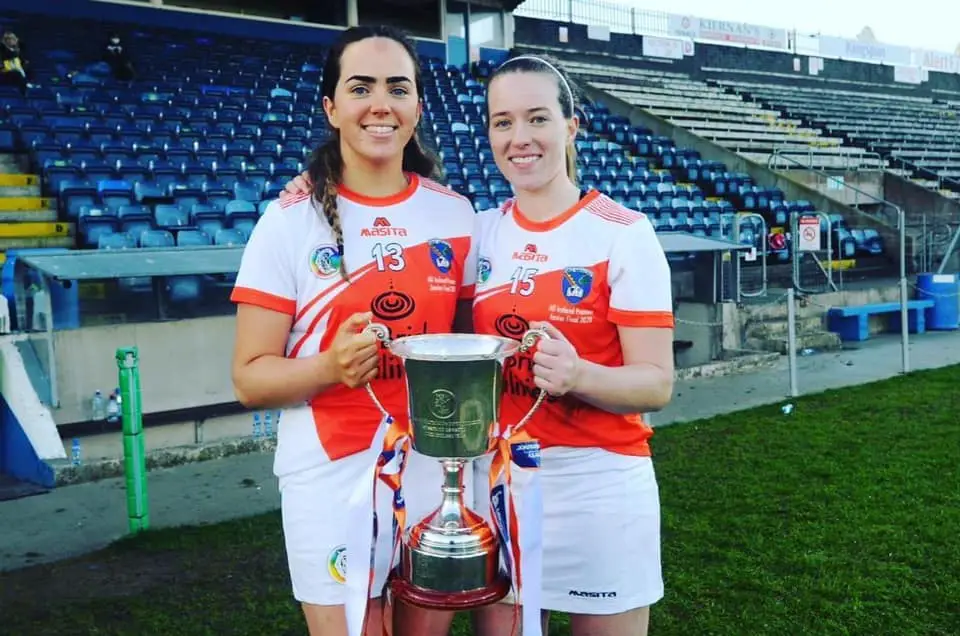 On the back of Armagh Camogie's successful 2020 All Ireland Junior campaign, two players have been shortlisted for the Camogie Association/WGPA Players' Player of the Year Awards.
Ciara and Leanne Donnelly, both members of Eglish Camogie Club are leading players for their native county's squad.
Referred to as the Deadly Donnelly Duo, Ciara and Leanne proved their worth during Armagh's All Ireland Final against Cavan back in December when the county won the title for the first time in 27 years.
The final was a real battle for the Orchard county with Cavan's ability to get goals a huge threat to their silverware ambitions.
On the day, the forward line stood strong with sharp shooting from Rachel Merry (Granemore) and the Donnelly sisters to get the team over the line.
Notably the Donnelly's actually outscored the opposition between them, recording 0-17 of Armagh's overall tally of Armagh 0-19 to Cavan's 3-7.
The Players' Player of the Year Awards honour the outstanding achievement of an individual player in the Senior, Intermediate and Premier Junior Championships.
Voting for the Players' Player of the Year Awards is now underway amongst intercounty players and the overall winners will be announced on the night of the 17th annual (virtual) Camogie All-Stars Awards on March 6.
More information can be found here.
Sign Up To Our Newsletter