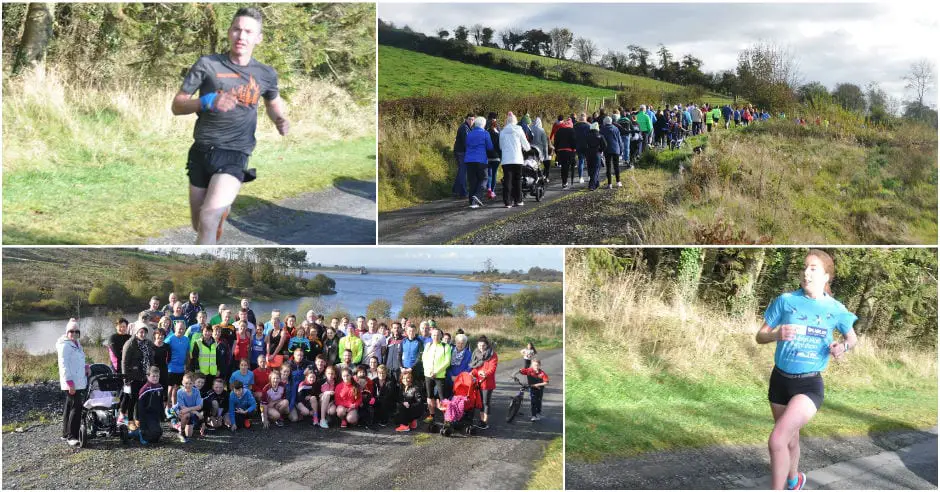 The annual Dam Busters 5km fun run and walk was held around Seaghan Dam last Sunday.
Dam Busters has become an annual event in Ballymacnab and this year it raised a considerable sum of money for the Niamh Louise Foundation.
The aim of the Niamh Louise Foundation is to provide a safe environment where anyone can drop in to chat about worrying thoughts, thoughts of suicide and/or self-harm.
The Niamh Louise Foundation will provide love, understanding and respect with a non-judgemental listening ear.
The fun run was won by Steven Lavery who posted a record time of 18:29.17.
First woman past the post was Amy Lavery in a time of 20:15.47.
But with Dam Busters it's not just about the winning and the fine autumn weather contributed to a very enjoyable and successful afternoon for everyone involved.
Read more news:
Man and woman have lucky escape after home is set alight in suspected arson attack
Game of Thrones filming begins as stars descend on The Mournes
Natural beauty spot in south Armagh targeted by 'small minded' vandals
Ghostly figure spotted on the Mall in Armagh
County Armagh man personally flown over to style hair of Liverpool FC stars
Dashcam footage shows shocking moment two cars collide on busy A1
Woman critical following collision with lorry near Markethill
Friends' fundraiser to thank cancer charity for love and care shown to Armagh student
Man and woman who caused unnecessary suffering to animals are jailed
Sign Up To Our Newsletter