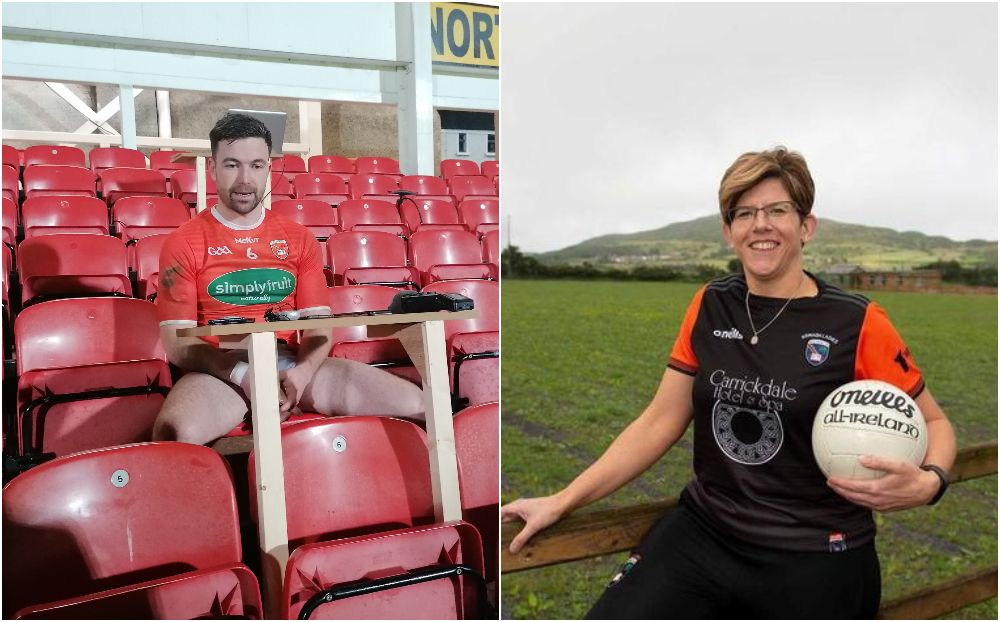 While the weather might not have been the best over the weekend, it mattered little to anyone sporting the orange Armagh jersey.
Armagh Senior Ladies enjoyed a 6-16 to 3-13 victory over Tyrone in the group stages of this year's truncated TG4 All-Ireland Championship in Breffni Park on Friday night, with a hat-trick of goals from Aoife McCoy and the other three provided by big guns, Aimee Mackin, Kelly Mallon and Caroline O'Hanlon.
But the even bigger news for Armagh ladies is their vision for the future, as work continues on McKeever Park in Killean, where the only training facility on the island of Ireland dedicated to the ladies game is being built.
The project began two years ago when Armagh LGFA Chairperson, Sinead Reel, saw an opportunity to advance sport for the women and girls of Armagh by developing their own dedicated training facility.
The opportunity presented itself when a ready-made base became available in the form of St Michael's defunct club in Killean.
Sinead spoke to The I on the Ball, proudly sponsored by Blackhill Energy, after the win in Cavan on Friday night.
So far, the largely self-funded project has cost £150,000 and the second phase where floodlights are being installed is underway.
"We control it and we run it. It is ladies owned," says Sinead who hopes the project will benefit the whole community and allow St Michael's to return at youth level, as well as encouraging other counties to embark on similar projects.
Ladies football receives no funding from sporting organisations that the men's game benefit from and this is why it's such a huge undertaking as well as an historical one.
"Anybody that knows me knows I'm very sort of determined and when I take something on, I like to finish the job," says Sinead.
Indeed, the self-motivation of the ladies game was evident, as the chairwoman made a quick exit while the floodlights were being switched off, to pay the caterer and then she joined her girls who ate their meals in the dark beside their cars before making the long journey home – all in a days work.
Armagh LGFA have set up a GoFundMe Page here.
We also spoke to Armagh Senior player Aidan Forker and coach Jim McCorry after the Orchard men beat Derry 0-17 to 0-15 at Celtic Park on Sunday afternoon.
That Ulster Championship opener set up a semi-final meeting with Donegal in a fortnight and both men gave their thoughts on that tasty prospect.
For all of this and more, listen below or subscribe and download here: Apple Podcasts – Google Podcasts – Spotify.
Sign Up To Our Newsletter