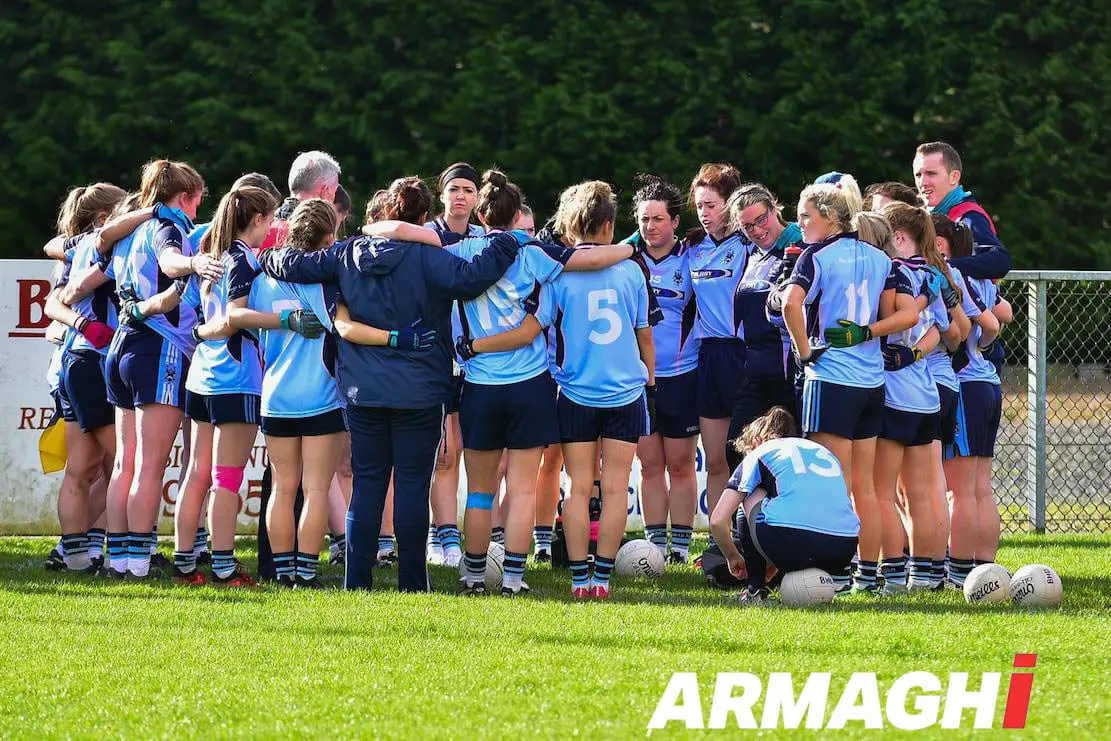 Corduff (Monaghan) 1-14 Ballyhegan Davitts 2-05
It was a semi final that was destined to be a match of passion and hunger for both Ballyhegan and Corduff.
From the first whistle the hunger in both teams was evident with Corduff starting a fast attack and Ballyhegan mounting an immediate defence to block the hosts approaches to goal.
As chances came and went for both teams the points started to come with Corduff leading throughout the first half and Ballyhegan taking a goal to keep the scores close with only three points behind.
Possession was never sustained for any long periods for either teams as play was gained and lost throughout a fast first half. Corduff took another point and the whistle blew with Corduff leading by four points but was certainly not a comfortable lead at this stage.
Second half saw a hard decisive play with Corduff taking a bulk of the possession and blocking Ballyhegans attempts forward with much of the play centre-field and both teams finding their paths blocked to move forward.
Corduff continued to move ever forward which gave them that focus and fight to push even harder against a strong determined Ballyhegan challenge.
Ballyhegan took another point and gained back control of play with several attempts at goal but were met with a defence in numbers, and with the score sitting at only four points to Corduff's lead it was clear a goal from either team would see the advantage take them ever closer to the win or take the game to an almost even score.
Corduff came up with the goods taking a 3 pointer seeing them ahead by seven, and with 10 minutes to go Ballyhegan took a penalty goal to bring the scores within a fighting chance.
However, Corduff seeing the lead and final whistle in sight continued their fast pace with good marking on the Davitts' players.
The Whistle blew and Corduff were through to the final.
A fast paced game that showed fantastic skills in both the teams players and this was evident throughout and were a credit to the players and management.
Match Report and Pictures Mark Winter / Armagh I
















Sign Up To Our Newsletter