TO GET YOUR CLUB FEATURED IN OUR NOTES SECTION SIMPLY EMAIL INFO@ARMAGHI.COM
Ballymacnab Round Towers
LUCKY NUMBERS
W/c 22/04/13 5-15-19-28. No winner. No match 3 numbers. Bonus Winner – Paddy Toner. Next Draw – Monday 22/04/13 JACKPOT £11,000. (Rota – Colin McKee & Raymond Watters).
2013 ARMAGH GAELTACHT SCHOLARSHIP APPLICATIONS
Any student club members who are attending A Gaeltacht course this summer and are interested in gaining a Gaeltacht Scholarship at the Feis Cumann Lúthchleas Gael Ard Mhacha are required to complete an application form. This form can be downloaded from the club website or requested by e-mailing to Nelius Boyle at secretary.ballymacnabroundtowers.armagh@gaa.ie. All completed forms must be returned to Nelius by 1 May 2013. Only completed application forms returned by club secretary's will be accepted by the County Board. The Feis Cumann Lúthchleas Gael Ard Mhacha will be held in the Ceannáras on Monday 6 May 2013 at 7pm.
**********************
Corrinshego
Under 8/10 Football / Peil Faoi 8/10
U8 & U10 training continues every Wednesday @ 6.15pm at the Club Grounds. Each player please bring your own water bottle.  New members welcome. Contact David O'Brien 07775176614.
Ladies Football / Peil na mBan
Ladies training continues every Thursday 6.15pm at the Club Grounds. New members welcome. Contact Karl Kimmins 07704025212
Under 12 Football / Peil Faoi 12
U12 training continues each Thursday at 6pm at the Club Grounds. New members welcome. Contact Ronan O'Reilly 07753447770
Under 14 Football / Peil Faoi 14
Corrinshigo V Clady Emmets Ref J Magill
Thomas Davis GFC took on Clady on Tuesday evening at home.
It was a sunny evening and there was good support for the boys.  The boys battled well and came away with the win.
U14 boys training continues each Thursday at 6pm at the Club grounds. New members welcome. Contact Adrian McCourt 07745669419
Under 16 Football / Peil Faoi 16
Baile Mhic An Aba 1-02 Tomás Dáibhis 1-15
All the hard winter training clicked into place for Thomas Davis under 16's as they comprehensively defeated Ballymacnab in their home ground last Friday night. Caolan Marron opening the scoring with a well taken point after great approach work from centre half back Breandain McCorry. Both sides were battling hard in the opening exchanges but the Corrinshego lads always seemed to have that extra yard of pace being first to the ball and delivering good quality ball into the forwards where Keyonis Crozier had an excellent game with some well taken scores. On the 10 minute mark Lee Courtney knocked over our 3rd score of the night after great defensive work from Shane Keenan. Further pressure resulted in Declan Loye registering his first score of the evening after great support play from Caolan Marron & Matthew Loughran. The home side were battling hard but time and again their attacks were ended with great defensive work from Aaron Cinnamond & Conor Jennings. The lads finished the half strong with Keyonis Crozier hitting a goal to leave it 1-07 to no score at halftime.
The lads continued on where they left off and kept the scoreboard ticking as the home side tried hard to get back into it, their efforts rewarded with a penalty and 2 scores from frees but on the night the Thomas Davis lads pushed home their superiority with great support play and running off the ball that the home side found very hard to match. Good performances from Ronan McMahon, Aaron Cinnamond, Conor Jennings, Brendain McCorry, Dean Faloon & Shane Keenan in defence left no way through for Ballymacnab, up front Dylan Devlin hit some good scores along with Caolan Marron, Lee Courtney, Declan Loye & Matthew Loughran to secure the first 2 league points of the season.
Training continues every Sunday Morning at 10.45am at the Club Grounds. New members welcome. Contact Anthony Havern 07805853032
Under 18 Football / Peil Faoi 18
Monday night seen the minor team have their second away game in a row travelling to Keady, with hopes high after last weeks defeat of Shane O Neill's this game had many highs and lows. The boys started the quicker than their opponents with the first 3 points coming from the boot of Jordan King followed by a great individual point from Decky Loye soloing the ball twenty yards into a gale force wind to pop it over the bar. St Oliver Plunketts were on top against the wind and another point from Decky Loye left the boys winning 0-5 0-1 after 20mins on the clock. A point from Keady followed a soft free then followed a sucker punch goal on the counter attack from Keady after a turnover close to their own goal that was worked the whole distance of the pitch to the back of the net. The scores now level the boys attacked once more with only minutes left to halftime Decky Loyes shot to the net was handled on the ground by a Keady defender which resulted in a penalty kick which was dispatched by Jordan King.
high into the back of the net to leave the scores at halftime 1-5 0-5 against the wind. The start of the second half some great midfield runs from Capt Mark Mc Ateer put pressure on the Keady defence but some poor choices from the forward line resulted in wasted opportunities time and again. Keady started to get more possesion around the field and started to grow in confidance to tag on a couple of points to leave it a one point game. It was 20mins into the second half before we registered a point and it would be on the 25min Phelim Finnegan popped over what was to be our 2nd and last score of the half. With 5mins left on the clock marksman Jordan King received his harsh second yellow to be then showed the red which resulted in more pressure on the defence as Keady had the momentum. A high free kick dropped short of the goal from Keady and a great catch on the line from Mark McAteer who was fouled coming out unnoticed by the ref ended up with the ball being toe poked into the back of the net. The two teams all square now and with one minute of injury time left another needless foul saw Keady win another free kick whih resulted in the winning point of the game for Keady. A dissapointing result for the boys after all the hard work of the first half but needless frees and expecting the wind to do the work resulted in the loss of two valuble points.
Training continuing every Monday 7.30pm at the Club Grounds. New members welcome. Contact Tony Loye 07810883454.
Club Fixtures for the Month of April
Monday 22nd Minors away to Cross 7pm
Thur 25th U-16's play Belleek ( venue undecided)
Sun 28th Senior are at home to O'Hanlon's 2pm in Craobh Rua
Mon 29th Minors play Ballymacnab
Tues 30th U-14's at home to Killeavy II
Monday 29th Minors at home to Ballymacnab
Senior Football / Peil Sinsir
Thomas Davis Corrinshego 1-6   St. Moninnes  Kileavy 0-9
Sunday 21st April 2013
Corrinshego are still awaiting their first win of the year but after a battling performance , the Thomas Davis lads are still undefeated in the Armagh All- County Junior B league.
Played in desperate underfoot conditions which weren't helped by heavy and continuous rain throughout the first half both teams  played an entertaining game with Kileavy equalising with a point in the 56thminute. However, it was our near neighbours and rivals who started the brightest and coped well with the driving rain and storm like conditions with them scoring a fine point in the opening minute. On 3minutes Kileavy doubled their total and this was extended to 0-3 to no score  on 9mins.  A good  run by J. Dinsmore led to an unfortunate wide by C. Trainor, but Kileavy responded with another point. David Murphy got Corrinshego off the mark with a nice point and Ryan McWilliam doubled the total with a well taken point. Kileavy responded to leave the score at half time 05-02 in favour of the men from Kileavy.
Corrinshego started the second half with greater purpose and  energy and on 34 mins Paul Heatley scored a goal after  a mistake by  Cathal Fearon in the Kileavy  nets.  On 37 minute Corrinshego  nearly had the ball in the net again when only the goalpost kept the ball out. With  greater intensity Corrinshego began to drive forward and on 40minutes R. McWilliam shot wide after a great built up involving, D.Murphy, C.Trainor and R.McWilliams. On45 mins D. Murphy scored an inspirational point from out on the right and this was followed up on  47 mins by P. Finnegan who turned  his opponent and neatly placed the ball over the bar .  Killeavy responded with a point but James Dinsmore  replied with a point after been set up by Shane McArdle who had just entered the field for S. Trainor. On 52 mins L. Quinn scored a point from a free to give  Corrinshego  a one point lead but Killeavy  equalised four minutes later. In the final minutes the game ebbed and flowed and could have gone either way.  Player-manager Gerry O'Reilly came on for P. Finnegan in search of a winner, but alas time ran out. Was it a point dropped or a point gained, only time will tell, but Killeavy are a much stronger  team than last year and will  be in contention for league honours this year. Although a draw this was a much improved performance from last  week. After the game our goalscorer P. Heatley was hospitalised ,  as a result of concussion, we all hope and wish Paul a speedy recovery.
Scores:  P. Heatley 1-0, D. Murphy 0-2, L.Quinn 0-1, P. Finnegan 0-1, J, Dinsmore 0-1, R. McWilliams 0-1.
Thomas Davis Corrinshego: K. Kimmins, R .Mcloughlin, J. McIlroy, S. Trainor, C. Loye, J. Dinsmore. M.McAteer, D. Lenaghan, R. McWilliams, D, Murphy, P. Heatley, P.Smyth, P. Finnegan, C. Trainor, L. Quinn. Subs: Shane McArdle, Gerry O'Reilly, N. Burns , Ronan O'Reilly, Sean Thompson, S. Bradley, M. Bradshaw,  A. McCourt, N. Mc Verry,
St. Moninne's Kileavy:  C. Fearon, P. Falloon, C. Hickey, R. Hamill, C. Byrne, C. Quinn, B. Downey, J. Grant, N. Hannaway, K.O'Hare, E. Coogan, C. Magennis, P. Waters, J. Magennis
Ref: Oliver Hearty
Next match 2pm Sunday 28th April 2013 in the Craobh Rua grounds against Redmond O'Hanlon's
Festival / Féile 2013
Thomas Davis GFC will hold their 2013 Festival in Newry Town Hall on Friday 31 May with an Amateur Boxing Tournament in association with the Sacred Heart Boxing Club and on Saturday 1st June 2013, 5 times World Darts Champion Eric Bristow and 1983 World Champion Keith Deller will relive their 1983 world final 30 years on by competing against 20 local players in a night not to be missed. Tickets on sale now Contact: Liam 07845811679.
Tickets on sale now folks…. Snap them up while you can
LOTTO RESULTS
9 18 19 31
No jackpot winner, 1 match 3 winner
New Football Field / Páirc Imeartha Nua
Our new football field at Dorans Hill is really taking shape now.  The boys are hard at work preparing the grounds before the area is seeded.   Fair play to all the volunteers who spared their time at the weekend and who will no doubt be hard at work from now to completion of the field. Anyone willing to give their time to help out in any way please contact Anthony Havern.
Kellogg's Cùl Camps
Thomas Davis Corrinshego GFC will be taking part in Kellogg's Cùl Camps this Summer.  From the 15 – 19 July 2013 we will be holding the camp at the Club House.  If you are interested in booking please contact David O'Brien on 07775176614 or book and pay directly through
Used Clothing Bank
Why not have a good spring clear out this week and get rid of all unwanted clothing.  Thomas Davis GFC have a used clothing bank situated at the Club House.   If you can't get over to the Club House then maybe contact us directly and we can call to collect.  Thanking you.
Events / Imeachtaí
Thomas Davis GFC Club accommodates for all functions no matter what the occasion. Please contact us if you are interested in booking the club for an event. Or if you or your children are interested in playing football please get in contact with us.
Contact Us
Seoladh Club:
Thomas Davis GFC
Chancellors Road
Newry,
Co.Armagh
Guthán Club: 028 30263908
info@thomasdaviscorrinshego.com
Club Website / Suíomh Idirlín
Check out all the latest news at Thomas Davis GFC and upcoming events on our club website, www.thomasdaviscorrinshego.com
**********************
Crossmaglen Rangers
The unseasonable weather continues to play havoc with our home fixtures as we had to transfer our home game against Carrickcruppin to their field. Apologies to any supporter who missed the game , but I did not receive notification of change of venue until it was too late
Senior League
After the exertions of Saturday both on and off the field the boys could have been doing with a day off but unfortunately we could not get a postponement. Conditions were far from ideal with heavy showers and a strong wind blowing straight down the field. Playing with the elements we made a slow start and by the tenth minute the home side were two points to the good. We gradually settled and three points in arrow gave us a bit of breathing space, then in the twentieth minute disaster struck when we lost a player to a straight red card. It was back to the walls stuff after this with each side exchanging points to leave the half time score Rangers 0 – 4 Carrickcruppin 0 – 3  Having failed to take advantage of the elements we were really up against it and when our opponents scored the first two points of the half. To their credit the boys refused to lie down and for the next ten minutes took control unfortunately this was not reflected on the score board as we missed four easy scoring chances while conceding two points by giving the ball away. At last we found our range and two points in a row put us back in front with ten minutes left to play. After this we seemed to tire  and taking advantage of the extra man our opponents finished of the game scoring four points to our two. Final score Rangers 0 – 7 Carrickcruppin 0  – 9
International Sevens
The event proved to be a big success and a sincere thanks to all involved to make the event a success. The winners were Rangers who defeated old rivals Ballinderry in a stirring final. The shield was won by Dublin side Castleknock who defeated Rangers 2nds in ths final. The player of the tournament went to Ballinderrys Conleth Gilligan. Everyone returned to the hall where we had a great nights entertainment.  The sevens also proved to be of huge benefit to the town with all accommodation booked out with the restaurants and bars doing good trade. Thanks to all who helped to make the day a success
U18
The boys got their league campaign of to a good start with an excellent victory at home to Shane O Neills.The team prepared well for this game and the victory will give them confidence for future year games.
Junior League
Our game away to Lisummon was postponed and will take place at a later date. Our next game Our next game is on Sunday the 28th April at home to St. Pats 2nds with throw in @ 2pm.
Club Lotto
The Lotto provides much needed funds for the day to day running of the club and we would ask our members for their support. Tickets cost £1 and can be purchased from any member of the committee or in the local shops. If you feel you could sell some tickets no matter how few please contact Peadar Mc Coy or any member of the committee. For example if you could sell 10 tickets a week it would raise £500 pound a year which would go a long way in covering the travel costs of one of our under age sides.
P Rogers&Sons Golf Classic
Advance notice for our Golf Classic which will take place on Friday the 12th July, once again the venue is the International famous Concra Wood Golf Club. Last year's event was our most successful yet being oversubscribed weeks before the event. Early booking is advisable. Places can be reserved by contacting Gene Duffy @07831784931, Joe Kernan @00447714298696., Michael Mc Enteggart
@00353860509424.The the club are indebted to the company for their continued sponsorship in these difficult times.
Gala Dinner Dance
Our Annual Dinner Dance will take place on Saturday 1st June, once again the venue is the Carrickdale Hotel Guests of honour will be our senior team as we honour their achievement of winning three Ulster and Armagh Club Championships in a row. Tables of ten can be reserved by Contacting Gene Duffy@07831784931, Joe Kernan @ 00447714298696, Michael Mc Enteggart @ 00353860509424.If unable to sponsor a table individual can purchase individual tickets from the above or any member of the Executive. Last year's event was a great success so early purchase of tickets is advisable.
Underage Training
U6 & U8 training continues on Friday nights.
U6 training is from 5.30pm-6.30pm. Parents are required to stay for the duration of the training.
U8 training is from 6.30pm-7.30pm
All children need to be registered prior to playing & all participants are now required to wear a mouthguard/gumshield for both training and matches.
Anyone interested in helping with these underage teams, please come along.
Entertainment
To provide entertainment for our members and the community the club has organised a series of Saturday night entertainment and dancing in the Rangers Hall commencing @ 9. 00pm
Saturday                                      27th April Country Harmony
Saturday                                        4th May Seamus & Bernard
Saturday                                        11th May Town & Country
Saturday                                          18th May  Anthony Mc Brien
Saturday night entertainment is proving to be a big success with great groups providing the entertainment so why not come along and enjoy a good nights dancing. Anthony Mc Brien performance last week was top class.
Cairde Raonaithe Na Croise
Our club provides facilities for twenty four teams. In order to meet increased demand and provide facilities which our young people and members deserve the club are embarking on the second phase of our development programme. In order to do so the club must raise a large amount of money. Members can help out by joining Raonaithe Na Croise and agreeing to donate £20 per month for three years. By pledging your support you will be helping your club meet the challenge of the future.
Social Entertainment
Social entertainment continues in the Rangers Hall on Monday nights. The club organises this event as a social event to give to give people an opportunity to come together to enjoy an evening of conversation and fun so why not come along and give it a try.
***********************
Culloville Blues
Culloville blues GAC, 125 years serving the community. Do you belong? Come along and do your bit. Get involved in any way possible. The more volunteers and help we have the greater the sense of belonging to your local club you will feel.
Underage football
U16 v St brigids
Our u16 had a good win Thursday evening at home to st brigids ,final  score of 3.10 to 1.9. A very good team performance by every one of the players.  a very good team effort, 18 players used : F Burns, C Faughey, C McDonnell, A Murphy, F Meegan ,C Traynor (capt) , M Nugent, Pj McCann, S Coleman, M McCreesh, C Beattie, R Garvey, T Canning, A McKnight, O Flynn . Subs D Luckie for A Murphy, J McCambridge for A McKnight , K Collins for T Canning
Minors v Cavanakill 
Our minor's started their  league campaign off with a win against Cavanakill last Monday evening in Forkhill  on a bitterly cold evening. A good team performance by all the players, training Wednesday evening in Forkhill meeting at  @7.15
Gaeltacht scholarship 
Feis Cumann Lúthchleas Gael Ard Mhacha will be held in the Ceannáras on Monday the 6 /5 /2013 at 7-00pm. Closing date for applications is Wednesday the 1 / 5/2013. Applications forms are available from the club secretary. Only completed application forms returned by club secretary will be accepted
Lotto
Club lotto continues each Monday night from 9pm. This provides much needed funds and we thank all those who sell and purchase our lotto tickets. We would ask all our members to promote and sell our lotto tickets weekly. To get a book call to the club any Monday at 9 pm.
Underage fixtures:
Mon: minors V Derrynoose @6.45 in derrynoose
Tues: U14 v Granemore @6.45 in culloville ,
Wed minor training in Forkhill
Thurs u12/14 training 7pm top field , U16 challange game against Corduff  meeting at bottom field at @6.30
Fri. Gaelic start in cross HS 7pm, Gaelic4girls @6pm, U10 training @7pm bottom field
Sat U8 training @10am bottom field
Seniors
Friday – Culloville v Crossmaglen at home
Sunday – Culloville v Maghery  @2pm at home
Registration overdue 
There are still a few members who have not as yet paid their annual registration. Registration fee can be given to any committee member
***********************
Forkhill
Committee Meeting
There is a Committee meeting tonight, Monday 22nd April at 8.30pm. Important that all committee members attend.
Condolences
The club wishes to express it condolences to Pat Conlon & his family on the death of his Uncle, Michael Hamill, in Toronto, Canada. Michael was a founding member of St Michaels Hurling & Football Club, Toronto. He will be a big loss to the club but more so his family.
Senior Football
Forkhill 0-11 –  Belleek 0-10
Forkhill edged out Belleek by the narrowest of margins in O'Doirinin Park on Sunday to maintain their 100% league record.
The first half was nip-and-tuck throughout with both teams competing for every ball.  Despite the honest endeavor by both teams the first–half produced little in way of open football.  Both sides found scores quite hard to come by and Forkhill were guilty of some uncharacteristic wides.
In the second half Forkhill stepped up a gear and began working the ball more directly into the heart of the Belleek defence.  This certainly caused the Belleek defence a lot of problems and they began giving away score-able frees.  Forkhill duly took advantage of this ill-discipline and deservedly opened up a three point lead heading into the last ten minutes.
Belleek persisted with their short-passing game and to their credit managed to work some good scores to close the gap to a single point entering the final minutes.
While the last few minutes were nerve wrecking for the loyal Forkhill supporters the lads on the field didn't panic and deservedly held-on for a single point victory.
Final Score: Forkhill 0-11 –  Belleek 0-10.
This was another very important win for Forkhill and despite the many injuries within the squad this has been a great start to the season.
O'Doirinin Park
The club has completed its negotiations with Newry & Mourne Council in respect to the purchase of O'Doirinin Park. The purchase will mark another historic landmark in the history of the GAA in Forkhill and be a great asset for future generations.
A special meeting of all club members – players, parents, coaches, supporters – will be held in the Clubrooms at 8.30pm on Monday 29th April.   We appeal to all club members to attend to discuss the way forward in light of this historic & momentous development.
PLEASE MAKE EVERY EFFORT TO ATTEND.
Gaeltacht scholarships.
Armagh county board are offering children who are attending the gaeltacht the opportunity to receive scholarships. Feis Cumann Lúthchleas Gael Ard Mhacha will be held in the Ceannáras on Monday the 6 /5 /2013 at 7-00pm. If anyone wishes to take part please email Eilís at:  eilis_toner@yahoo.com
GOLF CLASSIC
The Committee of Forkhill GAA Club is organising a GOLF CLASSIC on Saturday 15th June 2013 in Cloverhill, Mullaghbawn.
This Year, the Classic is a part of our 125 Celebrations and we are hoping to have a really special day with great prizes and the chance to win a car for a hole in one at Par 3 Seventh
Hole.  We are presently looking for SPONSORS for this annual fundraising event.  If you / your Business is interested in sponsoring this event please contact any committee member.
Registration – Over-due
There are still quite a few members who have not as yet paid their annual registration.  Registration fee can be given to any committee member.
Special Edition 125-years Shirt.
The Special Edition 125-years shirt is available now at Fairgreen Stores, Forkhill. It can also be purchased from the clubrooms on Thursday evenings between 8.30pm and 10.00pm
SAVINGS CLUB
For anyone who wishes to save towards the overall cost of the 125 Gala Night on October 26th, a Savings Club has been set up by the Club and will be available in the clubrooms on Thursdays from 8.30-9.30pm, starting Jan 31st. A reminder that tickets for the Gala night will cost £40 or 50 Euros each.
Night of Orange with Armagh heroes and legends.
Join the legends of the Armagh 1977 team and the Heroes of the Armagh All Ireland winning 2002 team to talk all things Armagh and GAA. Canal Court, Newry Thursday 16th May. Ticket's £10 with all money going to Newry Hospice and the St Vincent de Paul Society
***********************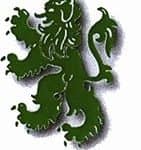 Keady Michael Dwyers
Senior Men
Keady Michael Dwyers travelled to Portadown on Sunday last in an Intermediate league fixture against Tir Na Og in search of their first league points. Weakened with the loss of a number of regular starters, the Dwyers produced a decent performance in the first half with goals from Martin Toner and Ryan McGale. However a Tir Na Og team who are something close to the side that reached an Intermediate championship final 2 years ago managed to keep the upper hand and open up a 5 point lead at half time leading 2-08 to 2-03. In the second half Tir Na Og probably sensed the vulnerability of this young Keady team and moved up a couple of gears to totally out play and out score their opponents. Keady's only response in the second half was a solitary point from Brendan O'Hea. Full time score: Tir Na Og 4-20 v Keady 2-04
Keady Team lined out as follows: Stephen Bellew, Ciaran Hughes, Stephen Murray, Shayne Mone, Liam McKee, Paul Murray (0-1), Christopher Courtney, Stephen Renaghan (0-1), Nathan Greene, Rory Smyth, Brendan O'Hea (0-1), Ryan Conway, Martin Cunningham, Martin Toner (1-0), Ryan McGale (1-1) Subs Used : Sean Paul Doran, Brendan Lyons.
Senior Ladies Football
Due to administrative errors the senior ladies game v Sarsfields was unable to take place last Saturday night. Senior Ladies training continues on Tuesdays and Thursdays at the field for 7.15pm sharp.
Minor
The Minor's hosted the St.Oliver Plunketts Monday 15th April in Gerard McGleenan Park recording their first win. It was St. Oliver Plunketts who started the brightest going into a 5 point to a single reply from a Christopher McGuinness free. Keady cut the gap to the minimum with an excellent move superbly finished to the back of the net by Padraig McGale. The visitors response was immediate when they converted a penalty to leave the half time score Keady 1-01 v St Oliver Plunketts 1-05.  For the second half Keady introduced Connor Hughes for Barry McGinn. Keady started the second half brightly and scored a goal through John Carroll. But the visitors replied with 2 straight points to take a 3 point lead. Keady introduced a second sub bringing on Ryan Fitzsimmons for John Carroll. Keady started to get the upper hand and scored 3 excellent points through Padraig McGale, Christopher McGuinness and captain Ryan Donnelly. With the game entering added time Keady drove forward and it was Ryan Donnelly who carried the ball from midfield and creating the space to score a superb point to seal a hard earned win.
Full time score: Keady Michael Dwyers 2-05 v 0-10 St Oliver Plunketts
Keady team and scorers: Mark Woods, Martin Hughes, Ryan O'Connor, Patrick Shortt, Christopher McGuinness (0-2), Sean Gribben, Ryan Donnelly (0-2), Jordan McGleenan, Barry McGinn, Colm Mone, Barry Shortt, Padraig McGale (1-1), John Carroll (1-0), Subs: Connor Hughes, Ryan Fitizsimmons, Dylan McKenna.
Under 16
The under 16's hosted Carrickcruppen on Thursday night last in Gerard McGleenan Park. On a wet and breezy night and underfoot conditions not ideal for a free flowing football both teams deserve credit for the highly entertaining game produced witnessed by the small band of supporters who were in attendance. It was Carrickcruppen who made the better start racing into a 3 points to no score lead. Keady however fought back and by half time the game was finally balanced at 5 points each. In the second half Keady dominated possession and posing a threat each time they went on the attack. As so often the case with underage matches, goals win matches and Keady produced 4 of their own through Daire Jones (2), Ryan Fitzsimmons and Caolan McCooey with Carrickcruppen registered one for themselves. The win sees Keady pick up their first points of the campaign so well done to all involved.
Full time score Keady 4-07 v 1-07 Carrickcruppen
Keady Team and scorers from: Jamie-Lee Beattie, Dylan McKenna, Caolan Mone, Jack Molloy, Adam Nugent, Oisin McKee (0-1), Caolan McCooey (1-0), Robbie McEneaney, Daire Jones (2-1), Paudie Mallon (0-1), Ryan Fitzsimmons (1-02), Eoghan Mone, Conor Shortt (0-1), Aaron Cunningham, Padraig Farrell (0-1), Sean McCabe, Philip Coyle, Shane McNamee, Blaine Cassidy.
Under 14
The Under 14's travelled to Killeavy last Tuesday night and for the second week running are finding Division 1 football a very steep learning curve. The lads were simply out classed and out muscled in a very one sided encounter. This is a young under 14 team who give a 100% effort but so far in this section are getting it difficult to compete with the physicality of the opposition. All involved are hoping for some good fortune to come their way sooner rather later.
Under 8s and 10s
Under 8 and 10 training continues on Sundays from 12pm to 2pm. New recruits always welcome.
Under 12
Under 12 training for girls and boys continues on Wednesday evenings from 6pm to 7pm.
Fixtures
Thursday 25th April Div 3 S Under 16 League Phelim Brady's V Keady @ 7pm
Sunday 28th April Intermediate ACL Keady V Silverbridge @ 2 pm
Monday 29th April Div 2 S Minor League Madden V Keady @ 7pm
Tuesday 30th April Div 1 U14 ACL Armagh Harp's V Keady @ 7pm
Keady GAA Club Lotto
Sunday 21st April 2013. Numbers 2 – 5 – 15 – 17. No Jackpot Winner £1330. £25 Loiuse Rice, £15 Mary McCraron, £10 Joe McGuinness. Next Week's Jackpot is £1330.
Come Dance with Me
Keady GAA is to present a super fundraising event, Come Dance with Me. The event will take place on Saturday 16th November 2013 in the Armagh City Hotel. More details to follow.
***********************
Killeavy
Killeavy lose out at home
Goals win games and a hat-trick of second half goals from Armagh Harps proved to be enough to send them back to the cathedral city with maximum points from a tempestuous encounter.  Right from the start of the match there were individual battles taking place all over the field and things eventually boiled over with both teams involved in a mass brawl just on the half-time whistle.  At that stage, Killeavy led by 1.04 to 0.05 with the goal following a fine move that saw Niall O'Neill win the ball, transfer to Ciaron O'Hanlon who drew the defence before setting Michael Murphy in the clear to calmly slot the ball home.  Killeavy were full value for their lead and could have been more ahead had they showed a little more composure in front of the nets.
The second half was totally different as Harps, now wind assisted, grabbed control of the game.  Their eventual breakthrough was delayed when Sean O'Hanlon saved from the penalty spot but they drew level when they poked home from short range after Killeavy had passed up several chances to clear their lines.  Killeavy regrouped and took the lead again with a Gerard Byrne free but when a home attack broke down, Harps went the whole length of the field to fire home.  Two minutes later it was virtually all over when once again Harps were able to move the ball at speed through a shell shocked defence to score the match clinching goal.
Best for Killeavy on the day were Sean O'Hanlon, James Donnelly and Michael Murphy but the team's lack of size and strength were cruelly exposed on the day by a physical Harps team.  Management will be hoping for a quick return for our injured and absent players as it is already looking like being a long and difficult season ahead.
Seconds get off the mark
Killeavy seconds scored the last two points of their home league encounter with Corrinshego to snatch a share of the spoils in their first home outing of the year.  Killeavy will be well pleased with this result given that their team was made up mostly from u21 players against a far more experienced Corrinshego outfit.  Players to catch the eye included Joe Grant and Robbie Hamill though it was the old campaigner Johnny McKevitt whose introduction eventually led to the match tying scores.  Killeavy, playing with the wind, were 0.05 – 0.02 ahead at half-time but were soon rocked by a Corrinshego goal.  Nevertheless, the young team battled all the way to the final whistle and fully desrved their draw.  Their next match will be against Dromintee on Wednesday week.
Killeavy Lottery reaches new high
Our lotto jackpot has now gone 35 weeks without being won and each week, it reaches a new high.  For the first time ever, we have hit the £6,000 mark.  Just think of what you could do with all that money!! Even if you don't win, you can console yourself with the thought of all the club's bills that you are helping to pay.  Thank you and good luck again this week.
Hurling & Camogie News
Our u16 hurlers travelled to Middletown for their first league game and won 4-17 to 0-4 with solid performances from Liam McNally, David McNamee, Dooie Donaghy and a man of the match performance from Paul Quinn who scored 1-10 including one fantastic point from a sideline cut.
Congratulations to four of our underage hurlers, Ryan Quinn, Sean Boylan, Shea Magill and Oisin Cromie who have been selected to hurl for Armagh schoolboys. This Saturday, they will travel to Galway to take on a Newcastle/Clarinbridge selection and they will also meet up with one of the country's top hurlers, Joe Canning.  The trip then moves on to Thurles on Sunday where the boys will be able to watch the National Hurling League semi-finals. Thanks to Armagh's hurling development squad for organising this trip and for the Armagh kit that they have received. A great weekend is in store for the lads. Well done to all.
u6 combined hurling and football coaching sessions take place on Sunday's from 10.00am – 11.00am.  In addition, there is the Gaelic Start programme (with parents) on Thursday evenings from 6.00 – 7.00pm.
Please note that u8, u10 and u12 hurling has now moved to Thursday evenings from 7.00 – 8.00 pm. There is no more hurling coaching for u10s on Monday.  u14 training takes place on Monday 6.30 – 7.30pm and Friday 5.30 – 6.30pm.
All camogs from u10 to u16 train on Saturday mornings from 11.00 – 12.00 noon.  u14 and u16 matches take place on Tuesdays at 7pm.
Club Killeavy News
Membership of Club Killeavy is the best way that you can support your club and help it to provide the best possible facilities for our youth.  Currently we have almost 150 individuals and families who are signed up to the scheme.  In order to reward them for their support and in an attempt to encourage more to sign up, the club has decided to hold an internal draw for Club Killeavy members with a monthly prize of £100.  More details to follow.
How do you like yours?
Killeavy Steak night next Saturday evening.  Over 150 tickets sold already.  Make sure you get one of the few remaining tickets for a great night's craic.
Snippets
The club's Youth Academy is now re-opened each Monday evening from 6.30 to 8.00pm.  All ages are welcome.  The weekly cost of £2.50 (£6 per family) includes a drink and healthy snack.  The youth academy is entirely staffed by volunteers and as usual, every offer of help is much appreciated.  Contact Lisa McDonnell 078 5416 2123.
The organisers of last week's car boot sale were very pleased with the turnout of both buyers and sellers on the day. Watch out for details of another sale later in the year.
A Foundation coaching course for all GAA codes to be held in club on Friday 10th May from 7.00 – 10.00pm.  All coaches and assistants should have completed this course. Please give names to Games Committee asap.
Please note that there is a new time for the weekly Hip Hop classes.  These will now take place each Wednesday from 6.30 – 7.30pm.
Killeavy branded replica team kit and leisure wear continues to be available each Monday night in the Youth Academy shop from 7.00 – 8.00pm.  Contact Susan Byrne on 028 3084 8008 with any queries regarding club kit.
***********************
Mullaghbawn
Thanks to our main club sponsors Aidan Strain Electrical and Slieve Gullion Springs Day Spa for their continued support.
MULLAGHBAWN  1.06 
WOLFE TONES  2.08
Mullaghbawn travelled to Lurgan on Sunday on the back of a great win against Clann Eireann the previous week. Unfortunately we didn't get off to the best of starts and trailed by 2 points at half time. Despite a resurgence in the second half, two goals from the home team guaranteed them victory. Mullaghabwn will hoping to bounce back with a victory at home to Clan na Gael next Sunday @ 2pm.
CHARLIE GRANT CUP
This prestigious competition reached the final stage on Saturday when Silverbridge overcame St Pat's in a thrilling game and Killeavy got the better of Dromintee. The standard of football served up by all four teams was of the highest standard and the players were a credit to their clubs.
The final will take place on Saturday next, April 27th, at 2pm in Pairc Chu Chulainn between Silverbridge and Killeavy. Another exciting encounter is expected and we would ask all club members and supporters to come along and support the Southern Area Hospice Fund in memory of Charlie. After the final, the presentations will be made in the club by the members of the Grant family. Refreshments will also be served.
UNDERAGE FIXTURES
Under-18s BYE
Under-16s at home to St Patrick's on Thursday.
Under-14s away to Silverbridge on Tuesday.
COUNTRY MUSIC NIGHT
Mullaghbawn C.L.G. will host a Country Music night on Saturday May 4th. There will be music by Breakaway and a variety of local artists. Fancy Dress (Country Style) is optional on the night. Tickets cost £8 and all proceeds are in aid of Newry Southern Area Hospice.
THE BIG BREAKFAST
Thanks to all club members who came out in force to support The Big Breakfast on Sunday past in the clubrooms. A great morning was had by all and everyone left well fed. Thanks to those who donated the food, everyone that helped to cook the food and our very able waiters and waitresses.
WEEKLY EVENTS
Pilates: Intermediate class @ 7pm and Beginners class @ 8pm on Monday. For further details contact Claire on 078 89166065.
Zumba: Monday @ 8pm.
Cards(45):  Wednesday @ 8.30pm.
Bingo: Wednesday @ 9pm.
Jiving: 11-16 yrs @ 8pm and 16+ yrs @ 9pm on Friday. Lessons are taken by Clare from the Newry Dance Academy. For further details contact Rosie on 30830645 or 07902837828.
GAELTACHT SCHOLARSHIPS
Feis Cumann Lúthchleas Gael Ard Mhacha will be held in the Ceannáras on Monday May 6th @ 7.00pm. Applications are available from the club secretary: secretary.mullaghbawncuchulainns.armagh@gaa.ie and the closing date is 01st May.  In a separate initiative; Gael Linn and The Irish Times have joined forces to offer four Scholarships to a Gael Linn college this summer. Check out our facebook page for more details.
CONFIRMATION
The social club is now taking bookings for the annual Confirmation meal in the Parish. Contact Rosie for further details on 02830830645/ 07902837828. Confirmation for Forkhill-Mullaghbawn Parish is May 23rd.
CLUB WORKS 2013
We would be extremely grateful if people in the local community could get behind our Club Works 2013 campaign. We are asking people to sponsor 1 metre of our new fence along the roadside or 1/2m³ of tar to resurface the back of our club. The cost is £65. Your support towards this project would be very much appreciated, as we aim to upgrade the appearance of our club. Contact Rory McDonnell on 02830888750. Log on to our facebook page/ twitter account for more information.
CLUB MULLAGHBAWN 
Club Mullaghbawn is a stress-free way to contribute to the development of our club. Your contribution of either £10 or £20 per month will: raise funds to cover day-to-day running costs; help with the purchasing of new equipment; assist with the development of youth teams; and aid the continued development of capital projects, including training field flood-lighting and the club face-lift.
SECOND-HAND GOODS DONATIONS
Please help us to raise funds for underage development by donating clean, old and unwanted clothes, school uniforms, textiles, footwear and small household items. Bags can be left at the Club or collection can be arranged by phoning either Bernie on 30888015 or Maura on 30888386.
CLUB CONTACTS
Secretary: secretary.mullaghbawncuchulainns.armagh@gaa.ie
Bus: contact Aidan McCann on 30888592.
Field: contact Seamus Larkin on 30886552.
Club & Gear: contact Rosie Garvey on 30830645.
***********************
Shane O'Neills
Seniors
The twice postponed senior league game against Whitecross took place on Friday evening in Silverbridge and in doing so the lads made their long awaited debut in Division 1 and the match itself ended in a hard fought draw, Shane O'Neill's 2 – 6 Whitecross 0 – 12. A Neil Paul Lennon free put the Shanes ahead early on before two pointed frees from Whitecross edged them ahead. Conor McKinley replied for the Shanes but Whitecross got the next two points to put them two ahead with Paul O'Rourke responding for the Shanes with a pointed free. Whitecross went two up again shortly after and they made it three, when Conor McKeown made a great save in the Shane's goal only for the ball to rebound to a Whitecross player who placed it over the bar. Paul O'Rourke got the first score of the second-half with another free before Conor McKeown pulled off another two excellent saves to keep the Shanes in the game. However, Whitecross did stretch their lead to three again with their seventh point of the game only for Neil Paul Lennon to tie things when his '45 somehow found its way to the back of the Whitecross net. Whitecross edged ahead again soon after, with another well taken score but a great Danny Monaghan point tied the game again before another pointed free from Paul O'Rourke saw the Shanes take the lead. Whitecross replied in great style and hit the next four points in a row to now lead by three with time running out but the Shanes were awarded a last gasp penalty which Paul O'Rourke dispatched to the net in great style. The game was now in injury time and Whitecross pressed hard for the winning score but the Shanes defence stood strong in final few minutes, to earn a well deserved draw, 2 – 6 to 0 – 12. This was a great result for the Shanes considering they played over half the game with fourteen men and lost their influential midfielder Raymie Fitzpatrick to injury in the opening few minutes. The club would like to thank Silverbridge for the use of their facilities on Friday evening.
Sunday saw our seniors travel to Sarsfields for their second league game of the year and they fell to their first defeat, 1- 10 to 1 – 6. Both sides were a point apiece after the opening exchanges with Micheal Brady on target for the Shanes. The home side went a point in front again but a mix-up in their defence allowed Paddy Gregory in to fire the ball to the Sarsfields net to put the Camlough side two ahead. However, Sarsfields hit back with a goal and two points to put them lead again with Paul O'Rourke replying for the Shanes with a pointed free but it was the home side who got the last score of the half to lead by three at the break, 1 – 5 to 1 – 2. Sarsfields were on the score-board first in the second half with two points in a row with Paul O'Rourke again responding for the Shanes with his second point of the game. The Shanes trailed by four points at this stage and Sarsfields increased their advantage to six with another two points but the Shanes rallied and they fired over three points in a row, one from Connaire Mackin and two frees from Neil Paul Lennon. The Shanes thought they had levelled the game soon after when James Girvan found the corner of the Sarsfields net but the score was ruled out for an earlier infringement and it was the home side who got the last point of the contest to win by four: Sarfields 1 – 10 Shane O'Neill's 1 – 6.
Minors
Shane O'Neill's minors entertained Crossmaglen last Monday night but again had to forsake home advantage due to the unavailability of their pitch.  The match was played in terrible conditions and fading light but, despite suffering their second defeat; this was a much improved performance from the Shanes boys. The Shanes dominated the first half with fine performances from Lee Tumilty and Shay Carroll in defence, Greg McCabe and Tighernan Moan in midfield and Conal O'Brien and Mark McCabe up front, however missed scores proved costly as a mistake in midfield allowed Cross to break forward and claim a goal against the run of play.  Another goal for Cross before half time left the Camlough lads trailing by five points at the break. With conditions getting worse Shanes stepped it up in the second half, hitting four points without reply but just when it seemed the comeback might be on Cross hit two more sucker punch goals and eventually ran out 4 – 9 to 0 – 9 winners.  A big improvement from the Shanes minors on their first game but the boys will have to work hard in training on taking scoring opportunities and plugging gaps in the defence.
U16 Boys
Our U16 footballers travelled to Granemore on Friday evening for their second league game of the year and just like last week they were involved in a great game of football but unfortunately for the Shanes they lost out to a couple late Granemore scores. Every one of the lads gave 100% on the night and if they continue to play with the same effort and commitment it won't be long until results start going their way.
U14 Boys
Our U14 boys had two league games over the past week, taking on Cullyhanna on Tuesday evening in St Paul's before travelling to take on Culloville on Sunday morning. The Shane's recorded a comprehensive win over a young Cullyhanna side on Tuesday and they dominated the game from start to finish but great credit to Cullyhanna who kept plugging away right until the final whistle. On Sunday morning the Shanes were missing a number of key players through injury and illness but again the lads who took to the field put in another great display of football to run out fully deserving winners. Next for the U14s is a game against St Bridget's on Tuesday evening.
Girls Football
Our U14 girls got their league campaign off to a brilliant start on Thursday evening with a comfortable win over Killeavy. This was a strong showing from the Shanes with all the girls, including all the subs, putting on very impressive performance. Training continues on Tuesday and Thursday evenings from 6.30pm – 7.30pm in St Pauls with the next league game away to Clann Eireann on Sunday 28th April. Still on the U14 girls and the news that they will be heading to Derry in late June to represent Armagh in the annual All-Ireland Féile competition. We all know what a fantastic experience it is for this age group and the girls will proudly represent their club and county once again. It takes a lot of work and resources to organise such a trip so hopefully everyone will be able to contribute some time and energy into helping make this another successful and memorable Féile for the club.
Camogie
U10 and U12 training takes place from 6.00pm – 7.00pm on Wednesday evenings at St. Malachy's Park (Mares Field, Camlough). Training for U14s, U16s, U18s and senior camogs takes place from 7.00pm – 8.15pm on Wednesday evenings at St. Malachy's Park (Mares Field, Camlough). The senior players are reminded that their first game takes place on Sunday 28th April. A big well done to the U10 and U12 teams who took part in their first Go-Game blitzes recently.
Cake Sale
The Meabh O'Neill's are holding a cake sale in the club next Saturday, 27th April at 2.00pm and everyone is more than welcome to come along to the event to help raise funds for the camogie club.
Club Membership
Club membership for the 2013 year is now due and is priced at £30.00 for all adult members. Underage membership is priced at £20 for minors, U16s and U14s and £10 for U12s, U10s, U8s and U6s. Please note that for insurance purposes everyone needs to ensure that they pay their membership fee.
Congratulations
Congratulations this week to Mary McLoughlin who was the lucky winner of our club lotto, picking up a fantastic jackpot prize of £6400. The winning numbers were 9, 12, 13 & 23 and a further five people matched 3 numbers. Next week's jackpot is now £2000.
First Aid Course
A first aid course will take place in the club this Thursday evening, 25th April at 7.00pm. All underage teams – boys, girls and camogie – must have at least one manager or mentor in attendance at the course and any other club member who wants to attend is more than welcome to do so. Anyone who is planning on attending the course must let Peter McKeown know by Tuesday evening at the latest.
New Merchandise
Some of the new O'Neill's gear which was ordered on 28th March has now arrived and it can be collected in the club from 8.30pm tonight, Monday 22nd April. Please ring or text Kevin McGeeney on 07938 848796 to confirm if your item/s have arrived. New beanie hats will also be on sale, priced at £10 each.
Well Done
Well done to our former player Paddy Murphy who was crowned the new WBF Asia Pacific welterweight champion at week-end.
Best Wishes
Best wishes this week to our senior player Raymie Fitzpatrick who is currently in plaster following his injury against Whitecross on Friday evening and to our U14 player Eamon McCabe who is currently recovering from two broken wrists.
Lotto Sales
The club is still concentrating on increasing its weekly lotto sales as they are the main source of income for the day to day running of the club so, if anyone feels they can spare a few hours of their time to help out they are asked to contact Micky Mackin on 07746242231.
*********************
St Patrick's Cullyhanna
Armagh Senior League: St Patrick's 0-11 Harps 1-12 
Cullyhanna's campaign in the Senior League got off to a belated start last Friday as the unusual venue of the College field in Armagh hosted our meeting with Armagh Harps. The local side had much the better of the early exchanges and were three points to the good before Cullyhanna's first score of the season came from a Kyle McEvoy free, awarded after Eugene Casey had been hauled down when well positioned for a goal opportunity. Playing with the advantage of the pitch's slight elevation, Harps were well on top throughout the first half and kicked another 1-2 before a second Kyle McEvoy pointed free put six points between the sides 9 minutes before the break. Six points was to remain the deficit by half-time as the sides exchanged a brace of points, Harps converting two frees with Cullyhanna benefitting from a great long range Tony Donnelly point and a superb individual run and point from Eugene Casey.
St Pat's needed a good start to the second period but it was Harps who drew first blood with a point 2 minutes into the half. A minute later, St Pat's produced their best move of the match as Eugene Casey burst through the Harps defence, exchanged passes with Paudie McCreesh before unleashing a thunderous shot which rattled off the Harps crossbar. Happily for Cullyhanna, possession was recycled to Aidan Nugent who kicked a point. The pattern of play was fairly even at this stage but Cullyhanna struggled to close the gap significantly. The sides exchanged a pair of points each with Cullyhanna's two scores coming from Eugene Casey pointed frees. Another pointed free gave Harps a 7 point cushion 18 minutes from time before St Pat's threatened a revival with their best phase of match midway through the second half. A good point from Aidan Nugent was followed by a brace of Eugene Casey frees as the Harps lead was reduced to four. Unfortunately, this was as close as Cullyhanna were to get with a Harps point 8 minutes from time giving them an adequate cushion. St Pat's did try manfully to rescue the situation but were guilty of squandering some good chances to put Harps under serious pressure.  In the end, the Cullyhanna side could only manage one more point from a Kyle McEvoy free as Harps ran out deserving deserving victors.
In truth this was a lacklustre effort from an understrength Cullyhanna side which never really looked like winning the match. Micky Murray and Kevin Toner battled well in defence while Aidan Nugent kicked a couple of nice points with Eugene Casey very much to the forefront of most of the positive play from Cullyhanna.
Starting XV: Deaglan McArdle; Ciaran Nugent, Kevin Toner, Micky Murray; Niall McShane, Paudie McCreesh, Sean Connell; Gary McCooey, Mal Mackin; Tony Donnelly (0-1), Eugene Casey (0-5), Aidan Nugent (0-2); Rory O'Neill, Gareth Mackin, Kyle McEvoy (0-3). Sub Used: Stephen Reel
Armagh Senior League: St Patrick's 1-13 St Peter's 0-9
The senior side had an early opportunity to make amends for Friday's loss with a match against St Peter's played in interchanging spells of brilliant sunshine and heavy rain on Sunday afternoon. With our Cullyhanna pitch still unplayable, this "home" game had to be played at the excellent facilities of the Abbey CBS in Newry. While the unfamiliar surroundings can't be used as an excuse for poor fare, it certainly took both sides some time to find their feet in an uneventful opening few minutes. St Pat's commenced the scoring nine minutes in as Gareth Mackin made a dangerous solo run along the end line before transferring possession. The adaptable Ciaran Nugent, a corner back on Friday night but now engaged at corner forward, was on hand to kick a fine point. St Peter's levelled a couple of minutes later but Gareth Mackin was involved once more as Cullyhanna regained the lead thanks to his fine point from a difficult angle. A brace of pointed frees from Tony Donnelly edged Cullyhanna further in front before the crucial score of the match arrived when a good Cullyhanna passing move put Barry McConville through on goal. McConville made no mistake with the opportunity, firing past the goalkeeper for a St Pat's goal. This score opened up a 6 point advantage though the Lurgan men rallied well before the break, kicking two points to leave the half-time score St Patrick's 1-4 St Peter's 0-3.
The match was still very much in the balance at the break but Cullyhanna emerged for the second half in determined fashion with Ciaran Nugent releasing his cousin Aidan for the first score of the half 4 minutes in. The point of the match arrived 9 minutes into the half as Gary McCooey initiated a free flowing St Pat's attack which involved Tony Donnelly and Ciaran McKeever before the ball returned to McCooey who kicked an excellent point. Three points in a row looked to have given St Pat's a commanding advantage but St Peter's responded with their own trio of scores to trail by only four points with 12 minutes remaining. An excellent point from distance by Tony Donnelly and a fine pointed effort from Barry McConville steadied the Cullyhanna ship. St Peter's never really looked like creating the goal they needed to get back into the match with occasional point rarely likely to trouble a Cullyhanna side who were in fine scoring fettle themselves. Points from Gary McCooey and adventurous corner back Micky Murray kept St Peter's at bay while a Tony Donnelly free and a fisted Barry McConville effort were the final Cullyhanna scores of the day as St Pat's ran out comfortable victors by 1-13 to 0-9.
This was a much improved performance from a Cullyhanna side who generally showed a little more attacking spark than had been apparent earlier in the weekend. St Peter's are very much finding their feet at this level and shorn of their senior county player, it was perhaps no surprise that Cullyhanna proved too strong. Tougher assignments will no doubt await Jody Gormley's troops as they bid to make a strong start in the League. Best on the day for St Pat's were Barry McConville who excelled as an attacking midfielder, Tony Donnelly, Gary McCooey and the hardworking Ciaran Nugent.
Starting XV: Conor O'Neill; Sean Connell, Kevin Toner, Micky Murray (0-1), Niall McShane, Paudie McCreesh, Stephen Reel; Barry McConville (1-2), Mal Mackin (0-1); Aidan Nugent (0-1), Ciaran McKeever, Tony Donnelly (0-4); Ciaran Nugent (0-1), Gary McCooey (0-2), Gareth Mackin (0-1)
Junior League St Patrick's II 0-10 Lissummon 2-20
The senior II team suffered a heavy defeat in their second league match against Lissummon on Friday night last. Injuries deprived the team of at least 3 central players and although those on duty battled admirably, the pace, strength and accuracy of the opposition proved telling at the end. A Lissummon goal after five minutes set the tone for the night and although St. Pat's drew level midway through the half with points from Ciaran O'Neill, John Mone and Paudie Mackin, the opposition upped their performance and went into the break with a 7 point lead. The second half began in promising fashion for Cullyhanna with a fine Miceal Connolly point but after that Lissummon regained control of the game and went on to secure a comfortable victory.
Sympathy
Our sincere condolences to Joan O'Hare and the entire O'Hare family on the death of her sister Bridget Dickinson. May she Rest in Peace.
125 Festival
The weekend of 12th – 14th July will see a number of celebratory special events organised by the club to mark 125 years of the GAA in Cullyhanna. We will be looking for as much help as possible with this very important club landmark and would be grateful if anybody who has any ideas or would like to be involved could attend a meeting in the club tonight (Monday) at 9pm.
Under 6 and Under 8s
U-6 & U-8 training commences on Wednesday 24th April with the U-6s going from 6:15pm to 6:45pm and U-8s from 7:00pm to 7:45pm, weather permitting.
Underage Fixtures
Monday 22nd April- Minor League St Patrick's (home) V Armagh Harps
Tuesday 23rd- Under 14 League Carrickcruppen V St Patrick's (away)
Thursday 25th- Under 16 League Mullaghbawn V St Patrick's (away)
Saturday 27th- Under 16 League St Patrick's (home) V Crossmaglen
CPR Defibrillator
Anybody who needs to update their CPR and defibrillator training or would like to take the course for the first time should attend training in the club on Wednesday 15th May. Anybody interested should given their names to Aeneas Carragher (07827959659) or Marie Hoey (00353861244646).
Gaeltacht Scholarships
Feis Ard Mhacha will be held in the Ceannáras on Monday 6th May at 7-00pm. Scholarships for the Gaeltacht are available. Closing date for applications is Wednesday 1st May. Application forms available on noticeboard in social club or by contacting Marie Hoey on  00353861244646.
Social Media
Keep up to date with the latest club news by 'liking' the St Patrick's GFC Cullyhanna page on Facebook or following @StPatsChannaGFC on twitter.
********************
Wolfe Tones and St Enda's Derrymacash
The weekend past proved to be a great weekend for our club starting with a great win by our Under 16 camogs away to Killeavy. Well done to all of the camogie girls on organising the Big Breakfast event on Sunday morning, which proved extremely successful, with over 270 breakfasts served and a sum of £1,100 raised. Maith sibh a chailíní. Sunday also proved successful for our Under 8 and Under 10 footballers as they won all four games against Glenavy. And the feel good factor continued with the senior footballers putting in a good performance against Mullaghbane in their first competitive game on the new field and claiming the two points.
Peil/ Football
Mullaghbane were the visitors to Páirc na Ropairí on Sunday and it was our guests who got off to the best start with a goal after 5 minutes. John Toal responded for the Tones, but the Tones were put under extra pressure when they were reduced to 14 men early on. A Mullaghbane point on 15 minutes however would prove to be their final attack of the half and the Tones regrouped and showed great spirit for the next 20 minutes in spite of being a man down. Niall Geoghegan proved his accuracy and was able to punish the Mullaghbane defence with five converted frees to leave the half-time score Tones 0-6 Mullaghbane 1-1. The start of the second half proved as poor as the first for the home team with Mullaghbane adding three points within the first eight minutes. But the introduction of James Doyle proved a master stroke as he finished to the net to put the Tones back in front. Niall Geoghegan added another couple of scores, this time from play, and the large home support was sent into raptures with Niall Lennon finishing emphatically for the second goal. The Tones were well in control at this stage and two late scores from Mullaghbane seemed to be too little too late. A point from Niall Lennon deep into injury time confirmed the result and the two points for the Tones. This was a good performance from the Tones, particularly at the back, but there is plenty of work ahead this week before a visit to Middletown on Sunday at 2.
The minor footballers lost to Tír na nÓg last Monday, but have a chance to make amends on Monday 22 April when they visit St Paul's. They will be home to Clan na Gael the following week on Monday 29 April with both games starting at 6.45pm. The Under 16s had a good win against Clan na Gael on Thursday on a score of 3-13 to 2-6, with a particularly pleasing performance in the second half. They have a bye in the league this week and will play Ballymacnab in a challenge game on Thursday 25 April. The Under 14s lost out to St Peter's last week and will hope to get a better result when they host Clan na Gael this Tuesday 23 April and visit St Paul's Tuesday 30 April. The Under 10s were narrowly defeated by St Paul's on Monday evening, but made amends with convincing wins over Glenavy on Sunday. The Under 8s also put in good displays against Glenavy to ensure the Under 8s and Under 10s claimed four wins in all four games on Sunday morning. Our reserve footballers begin their league campaign on Wednesday evening when they travel to Annaghmore to face Naomh Eoin.
Gaelic4Mothers has now recommenced with a large number of participants training at the club on Friday evening. Everyone is welcome to attend these enjoyable sessions to keep fit. The girls meet up every Friday at the club at 7pm.
Fixtures
Monday 22 Minors v St Paul's Away @ 6.45pm
Tuesday 23 U14s v Clan na Gael Home @6.45pm
Wednesday 24 Bs v Naomh Eoin Away @7.00pm
Sunday 28 Seniors v Middletown Away @ 2pm
Monday 29 Minors v Clan na Gael Home @ 6.45pm
Tuesday 30 U14s v St Paul's Away @ 6.45pm
Wednesday 1 May Bs v Tír na nÓg Home @7.00pm
Caomógaíocht/ Camogie
Our Under 16 camogie team had a great win up in Killeavy on Saturday, with the score finishing St Enda's 7.3 Killeavy 4.2. Well done girls. Maith sibh. The girls were back at the club on Sunday morning along with the senior camógs to help out at the very successful Big Breakfast morning. The breakfast created a great buzz around the club and it was fantastic to see the community spirit on show on Sunday morning. Well done to all the girls for their hard work and congratulations on the success of this initiative. The senior camogie team face Clan na Gael on Sunday 28 April. Keep an eye on the club Facebook and Twitter pages for updates.
The club will be holding a celebration of camogie in Derrymacash for all players, mentors and supporters of St Enda's Camogie Club, past and present on Saturday 25 May from 7pm. There will be an exhibition of photographs and memorabilia on the night and we are asking anyone with photos or memorabilia which we could borrow for the night to get in touch with us. A good night's craic is guaranteed with Good Intentions providing music in the bar until late. Make sure you don't miss this opportunity to celebrate the history of our camogie club, as we look forward to the future development of camogie in Derrymacash and north Armagh. Naomh Éanna abú
Comhghairdeas/ Congratulations
Congratulations to our Irish dancing teacher Aislinn who got married on Saturday. We wish Aislinn and Niall a very happy future together. Comhghairdeas libh.
Saturday was a special day for one of the Tones biggest supporters out in Australia. Happy 60th to big Arkle, Patsy Greene. Go maire tú an céad agus bliain chun aithrí.
Cuidiú de dhíth/ Would you like to help
We would be delighted to hear from anyone who would be interested in helping out with the running of the club. We would be interested in hearing from anyone who would like to help with PR, culture, an Ghaeilge, sourcing grants, fundraising and the GAA's social initiative. If you would like to help out, contact us via Facebook or on Twitter or contact any committee member.
Sign Up To Our Newsletter