Ballymacnab Round Towers
FIXTURES
Fri 19/04/13 Under 16 League Ballymacnab v Corrinshego @ 7pm
Sun 21/04/13 Senior League Dromintee v Ballymacnab @ 2pm
Wed 24/04/13 Reserve League Ballymacnab v Harps @ 830pm
COACHING INFO
As part of the new Simplyfruit Club Mentoring Programme a workshop will be held in the Athletic Grounds on Monday 22nd April at 7.30pm. This initial workshop will focus on Under 6 and Under 8 coaching. All Under 6 & 8 Coaches are asked to attend. For more information contact Brendy Maguire or Mickey McGivern.
FIRST AID HELP REQUIRED
Anyone within the community who has an up-to-date First Aid certificate and would be interested in assisting the Senior or underage teams are asked to contact Kevin Gribben 07801108265.
CATERING AT SENIOR HOME GAMES
Help is required with assistance on a rota basis to provide catering after Senior home games. Anyone who would like to help in any form are asked to contact Barni Maguire 07981000328.
GAA TALK  NIGHT
Note for diary – The club shall host third Annual 'GAA talk night' in the Community Hall on Friday 17th May. The Guest panellist on the night are Former Armagh Captain Jarelth Burns, Former Top Referee Pat McEnaney, Former Derry All-Ireland medallist & member of the recent FRC Tony Scullion and Armagh All-Ireland medallist & All Star Ronan Clarke. More details to follow.
LUCKY NUMBERS
W/c 15/04/13 3-9-19-28. No winner. 5 match 3 numbers: Emma McParland, Brian Short, Paul McKee (Seaghan), Paddy Crilly, Christian Dougan. Next Draw – Monday 22/04/13 JACKPOT £11,000. (Rota – Paddy Murdoch & Paula McGuigan).
MONTHLY DRAW
The monthly Draw took place in last week in the Clubrooms and the winners were:
£500: Liam King
4x£100: Eoghan Fearon, Joan Murphy/Sinead Rice, Ballymacnab Hall, Paddy McKee (Snr).
This was the finally draw in the current cycle. The draw will continue for another 12 months, with the first draw on 13th May. Anyone who feels they could commit to the draw at £20 a month should contact any committee member. Once again we thank all who have contributed to this draw and all fundraising events.
2013 ARMAGH GAELTACHT SCHOLARSHIP APPLICATIONS
Any student club members who are attending A Gaeltacht course this summer and are interested in gaining a Gaeltacht Scholarship at the Feis Cumann Lúthchleas Gael Ard Mhacha are required to complete an application form. This form can be downloaded from the club website or requested by e-mailing to Nelius Boyle at secretary.ballymacnabroundtowers.armagh@gaa.ie. All completed forms must be returned to Nelius by 1 May 2013. Only completed application forms returned by club secretary's will be accepted by the County Board. The Feis Cumann Lúthchleas Gael Ard Mhacha will be held in the Ceannáras on Monday 6 May 2013 at 7pm.
****************************
Ballyhegan Davitts
Intermediate League
Ballyhegan Davitts v Wolfe Tone, Derrymacash
Ballyhegan's Senior men got the 2013 season under-way on Sunday with a tricky opener to 2012 Senior League outfit Wolfe Tones.
Heavy rain over the weekend left the pitch sodden, difficult to read the bouncing ball, and very slippery for the players. That accompanied by a strong swirling wind meant this fixture was never going to develop into a classic.
The hosts got a dream start with Aidan Kelly striking a goal in the opening minutes of the game.
Ballyhegan continued to dominate possession, however unable to make the possession count and Wolfe Tones equalised with a goal of their own, before the quarter hour mark.
The Derrymacash outfit then took the lead in the nineteenth minute with a point from play, before a couple of Philip Kelly converted free kicks, awarded for fouls to Philip & James McKeever, restored the Davitts advantage.
However it was the Tones who would finish the half the stronger, with the conversion of two free kicks, entering the interval with the smallest of advantages.
Half Time: Ballyhegan 1.02 Wolfe Tones 1.03
The Davitts conceded a killer blow in the opening two minutes of the second half, as the visitors scored a somewhat fortuitous goal that seemed to loop over the head of Ballyhegan net-minder Jonny McKeever.
Ballyhegan responded immediately. Philip Kelly played a pass to Paddy Marley, who won possession ahead of his marker & the opposition goalkeeper, spun and kicked over his shoulder to score a fine point.
Wolf Tones then had a twenty minute period of dominance in the game in which they scored four points without reply & put the result beyond doubt, despite an impressive work-rate from the Ballyhegan team.
Conor Williamson finished the scoring 6 minutes from the end with the pick of the scores on show.  Excellent work from Conor Morgan & Jack Wilson in defence, then Paddy Marley laying the ball off & the big centre forward struck a mighty effort between the sticks under serious pressure as he received a late knock for his efforts!
Unfortunately two second half points were not enough to take any point from this opening fixture.
Full Time: Ballyhegan 1.04 Wolfe Tones 2.07
Frustrating afternoon for Ballyhegan, unable to take advantage of long periods of possession, as the final ball into our full forward line was all to easy to mop up, with the Tones deployed sweeper excelling.
Although conceding two goals the Ballyhegan defence was superb, Paul Courtney & Mark McKeever won high and low ball & tenacious as ever in the tackle. Tony Keegan & Conor Morgan's intelligent positioning broke up a number of attacks & provided the platform for most of the Ballyhegan attacking forays.
Jack Wilson in midfield got through a mountain of work, and had an excellent hour's football, capped off with a fine fetch in the Ballyhegan square near the end.
Conditions didn't really suit our forwards but Eoin Reynolds & Aidan Kelly's defensive work did not go unnoticed, turning over possession several times to the Davitts advantage.
Nothing to be feared from this division!
Ballyhegan Team lined out as follows: Jonny McKeever,  J. Murphy (R. McKeever, 43), P. Courtney, M. McKeever, T. Keegan, C. Morgan, J. Guy,  M. Hughes, Jack Wilson, E. Reynolds (S. McCormack, 56), C. Williamson 0.01, A. Kelly 1.00, P. Kelly 0.02 (2f), James McKeever (C. McCann), P. Marley  0.01
Club Lotto
The next instalment of lotto is now due!
Draw # 22: 25/03/13
17, 22, 25, 27
NO WINNERS!
Current Jackpot rolls over to – £3000
Draw # 23: 01/04/13
4, 8, 14, 17
NO Jackpot Winner! Current Jackpot rolls over to – £3050
3 Ball Winners: Sheila Quinn; Jane McGuckian and Gerald Murphy
@ The Club-rooms:
Legs, Bums & Tums (Ladies Only)                          –               Monday 8pm (1hr) £4
Kettlebells                                                                     –               Tuesday 7pm (1hr) £4
Kettlebells blast                                                           –               Friday 6.30pm (45mins) £3
Functional Training                                                     –               Sunday 11am (1hr) £4
Stay up-to-date with all Ballyhegan Davitts news via website / Facebook / Twitter: www.ballyhegan.com
**************************
Corrinshego
Under 10 Football / Peil Faoi 10
U10 training continues every Wednesday @ 6.15pm at the Club Grounds. New members welcome. Contact David O'Brien 07775176614.
Ladies Football / Peil na mBan
Ladies training continues every Thursday 6.15pm at the Club Grounds. New members welcome. Contact Karl Kimmins 07704025212
Under 12 Football / Peil Faoi 12
U12 training continues each Wednesday at6.30pm at the Club Grounds. New members welcome. Contact Ronan O'Reilly 07753447770
Under 14 Football / Peil Faoi 14
U14 boys training continues each Monday 6.15pm at the Club grounds. New members welcome. Contact Adrian McCourt 07745669419
Under 16 Football / Peil Faoi 16
Training continues every Thursday 7.15pm & Sunday Morning 10.45am at the Club Grounds. New members welcome. Contact Anthony Havern 07805853032
Under 18 Football / Peil Faoi 18
Training continuing every Monday 7.30pm at the Club Grounds. New members welcome. Contact Tony Loye 07810883454.
Club Fixtures for the Month of April 
Tuesday 16th                U-14's at home to Dorsey 7pm
Friday 19th                      U-16's away to Ballymacnab
Sunday 21st                  U-10's against Whitecross 11am ( venue to be confirmed)
Sunday 21st                  Seniors against Killeavy 2pm in Killevey
Monday 22nd                  Minors away to Cross 7pm
Thur 25th                       U-16's play Belleek ( venue undecided)
Sun 28th                        Senior are at home to O'Hanlon's 2pm in Craobh Rua
Mon 29th                        Minors play Ballymacnab
Tues 30th                       U-14's at home to Killeavy II
Monday 29th                 Minors at home to Ballymacnab
Senior Football / Peil Sinsir
Thomas Davis Corrinshego 0-8   St. Michael's Killean 1-5
Corrinshego got their league campaign off to a start with a battling draw against near neighbours and rivals St. Michael's Killean. After the heavy rain the previous evening, both the Craobh Rua and Killean pitches were deemed unplayable, resulting in the match being played in the unusual surroundings of St. Colman's College. This was probably the first time that an  Armagh fixture took place in the famed Newry school, even though it's in Armagh!
Playing  against a very strong wind the Corrinshego defence of Mark McAteer, John NcIllroy and R. McLoughlin  worked hard to  limit the Killean attacks, resulting in the game being scoreless until the 13minute when Killean opened their account from a 21m  free. On 17minutes  Killean doubled their account, to leave 0-2 between the sides.  On 20 minutes a great run by Paul Heatley resulted in him being fouled, however the resulting free hit the post and went wide. With  an increased  effort in midfield from David Lenaghan and R. McWilliam resulted in a fine point from James Dinsmore after been set up by D. Lenaghan. Corrinsheho were now on top, even playing against the wind and on 24minutes Cathal Trainor saw a shot hit the post when it seemed certain that it was a score. Two minutes before half-time Killean responded with a point to leave it 0-3 to 0-1 in  their favour at the break.
On the resumption Ryan O' Reilly replaced Adrian McCourt in the forwards and scored an inspirational score 30seconds into the break.  Corrinshego were now competley on top but unfortunately were shooting a number of wides. On 38 minutes David  Murphy, making his debut after his transfer from Mullaban Cullchluainn's scored a great point from out on the right. The momentum was with the men in maroon and white and Cathal Trainor 0-1 and D.  Lenaghna on 43 minutes with a point left the scores 0-5 to 0-3 in favour of Corrinshego. A  goal chance by Ryan O'Reilly on  42 minutes went narrowly wide but a minute later Ryan scored a point from a free after D. Murphy was fouled. This was our last score until the 60th minute. In the intervening period Killean responded with a point and then a killer of a goal which came in off the post to give Killean a 1-5 to 0-7 lead. Thomas Davis kept plugging a way, unfortunately shooting many wides until Paul Heatley scored a  great  equaliser to leave the score 0-8 to 1-5. Moment later referee Joe Murtagh blew the final whistle. The final whistle resembled a defeat rather than a draw, which shows how far as a club we have come in that only a victory  was of paramount importance. The game saw both David Murphy and  Conor Loye make their Senior League debuts and Paddy Smyth also played after a long  absence. Worringly Corrinshego shot 17 wides over the sixty minutes. Next week we are away to Killeavey.
Tomas Davis Corrinshego : K. Kimmins, R.McLoughlin, J.McILroy, M.Bradshaw, C. Loye, J.Dinsmore, M.MacAteer, D. Lenaghan, R.McWilliams, D. Murphy, P. Heatley, P. Smyth
A McCourt, C. Trainor, L. Quinn Subs. Ryan O'Reilly, Ronan O'Reilly, N. Burns, S. Trainor, C.Murphy,  N. Markey
Scores:  R.O'Reilly 0-2(1f), D. Murphy 0-2, J. Dinsmore 0-1, P. Heatley 0-1,  C. Trainor 0-1, D. Lenaghan 0-1
Festival / Féile 2013
Thomas Davis GFC will hold their 2013 Festival in Newry Town Hall on Friday 31 May with an Amateur Boxing Tournament in association with the Sacred Heart Boxing Club and on Saturday 1st June 2013, 5 times World Darts Champion Eric Bristow and 1983 World Champion Keith Deller will relive their 1983 world final 30 years on by competing against 20 local players in a night not to be missed. Tickets on sale now Contact: Liam 07845811679.
Contact UsThomas Davis GFC Club accommodates for all functions no matter what the occasion. Please contact us if you are interested in booking the club for an event. Or if you or your children are interested in playing football please get in contact with us.
Seoladh Club: Thomas Davis GFC, Chancellors Road, Newry, Co.Armagh. Guthán Club: 028 30263908; info@thomasdaviscorrinshego.com
Club Website / Suíomh Idirlín
Check out all the latest news at Thomas Davis GFC and upcoming events on our club website, www.thomasdaviscorrinshego.com
**************************
Crossmaglen Rangers
After a break of two months it is back to business again as we start our league campaign with a visit to Lurgan to play St. Pauls. A little bit of history was made asi feel this is the first time ew have competed against each other at senior level. The host club had the pitch in great order but the game as a contest was spoiled by a gale force wind which blew straight down the field. Taking advantage of the elements Rangers were eight points to the good with five well struck points and a well taken goal. We seemed to ease of after this and all we had to show for our efforts was four points. Our opponent's only contribution was a point from play. Our lead should have been much greater but over elaboration and poor shot selection kept the score down. Half Time score Rangers 1 -9 St. Pauls 0 -1. On the resumption it was St. Pauls who had advantage of the elements, but it was Rangers who struck first with a well taken goal. To their credit our opponents refused to lie down and making full use of the wind scored nine points over the next twenty five minutes, while all we could manage was two points. Final Score  Rangers 2 -11 St. Pauls 0 -11. Our next game is at home on Sunday next at home to Carrickcruppin. Throw in is timed for 2.00pm.
Junior League
A disappointing start to the campaign as we went down to a heavy defeat to a strong Derrynoose side. In fairness due to delay in finding a manager and they only got together in the past week. Our next game is on Sunday next away to lissummon with a 2.00pm start.
Club Lotto
The Lotto provides much needed funds for the day to day running of the club and we would ask our members for their support. Tickets cost £1 and can be purchased from any member of the committee or in the local shops. If you feel you could sell some tickets no matter how few please contact Peadar Mc Coy or any member of the committee. For example if you could sell 10 tickets a week it would raise £500 pound a year which would go a long way in covering the travel costs of one of our under age sides
U 14
A disappointing start for the boys when they went down to defeat away to a very good Killeavey side.
U16 The boys got their league campaign of to a good start with a comfortable victory over a young Dromintee side.
Golf Classic
Advance notice for our Golf Classic which will take place on Friday the 12th July, once again the venue is the International famous Concra Wood Golf Club. Last year's event was our most successful yet being oversubscribed weeks before the event. Early booking is advisable. Places can be reserved by contacting Gene Duffy @07831784931, Joe Kernan @00447714298696.
International Sevens
Supporters are reminded to keep Saturday 20th April free for our International Sevens. At the moment we have twelve teams involved. We have teams travelling from U S A, Australia, England Scotland and mainland Europe. This will be part of the clubs contribution to the gathering and hope fully it will be well supported.
Underage Training
U6 & U8 training continues on Friday nights.
U6 training is from 5.30pm-6.30pm. Parents are required to stay for the duration of the training.
U8 training is from 6.30pm-7.30pm
All children need to be registered prior to playing & all participants are now required to wear a mouthguard/gumshield for both training and matches. Anyone interested in helping with these underage teams, please come along.
Entertainment
To provide entertainment for our members and the community the club has organised a series of Saturday night entertainment and dancing in the Rangers Hall commencing @ 9. 00pm
Saturday                                    20 April Contractor
Saturday                                      27th April Country Harmony
Saturday                                        4th May Seamus & Bernard
Saturday                                        11th May Town & Country
Saturday night entertainment is proving to be a big success with great groups providing the entertainment so why not come along and enjoy a good nights dancing. Anthony Mc Brien performance last week was top class
Cairde Raonaithe Na Croise
Our club provides facilities for twenty four teams. In order to meet increased demand and provide facilities which our young people and members deserve the club are embarking on the second phase of our development programme. In order to do so the club must raise a large amount of money. Members can help out by joining Raonaithe Na Croise and agreeing to donate £20 per month for three years. By pledging your support you will be helping your club meet the challenge of the future.
Social Entertainment
Social entertainment continues in the Rangers Hall on Monday nights. The club organises this event as a social event to give to give people an opportunity to come together to enjoy an evening of conversation and fun so why not come along and give it a try.
*************************
Derrynoose
Senior Football Div. 3
Forkhill 0-12 Derrynoose 1-03
The senior team suffered their first defeat away to Forkhill with the match switched due to our field unplayable and playing into the breeze in the first half conditions were difficult with the strong breeze and slippery surface but the team played well against these elements after Forkhill scored the first point Mark Murray got on the end of a ball in a goalmouth scramble and drove it to the net to give the noose a promising start and Conor Mc Nally followed up with a point,  but sustained pressure from Forkhill and wind at their back they tagged on six points before the break to put them ahead 0-07 to 1-01. Derrynoose were unable to get the attack functioning in the second period as Forkhill pointed again before an excellent point from Conall Mc Nally before Forkhill added another two as they held possession against the breeze. Barry Mc Nally pointed the third for the noose but it was the stronger Forkhill outfit who grew in confidence and fired home two late points to run out 0-12 to 1-03 winners a disappointing performance with the defence of Joseph Brennan, Michael Mc Neaney, Patrick Mc Grane N Woods & C Mc Naughton played well over the hour.  next week's match away to Collegeland.
Lineout: R Evans, M Mc Neaney, P Mc Grane, C Mc Naughton, J Brennan, N Woods, D Mc Kenna, B Hamilton, C Mc Cleary, C Mc Nally, M Murray, S Keenan, C Mc Nally, B Mc Nally, B Mc Atavey subs used T Lennon (f) C Mc Nally C Christy(f) B Mc Atavey, L McGrane (f) D Mc Kenna.
Launch of Gary Mc Naughton Memorial Golf Cup
The launch of Gary Mc Naughton Memorial Golf Cup will take place in Derrynoose Social Club this Saturday 20th April at 9:30pm music by K Devine.. Ashfield Golf Club will be the venue on Saturday 18th May proceeds of this event will go towards Craigavon Area Hospital Group, Meningitis Research Foundation & Naomh Mochua GAC all support welcome.
*************************
Forkhill
FORKHILL  0-12   DERRYNOOSE 1-3
Forkhill produced a strong, hard-working display against Derrynoose on Sunday to run out winners by 0-12 to 1-3.  The game was switched from Derrynoose to Forkhill due to the former team`s pitch being water-logged.
The Forkhill pitch   was heavy and with a strong gale force wind blowing, conditions were far from ideal. Playing with the wind in the first half, Forkhill started slowly and were rocked by an early Derrynoose goal. However the home side  came more and more into the game and points from Jemar Hall, Chris Sheridan, Ciaran Smith and Stephen Sheridan gave them a half -time lead of 0-6 to 1-1.
Playing against the elements in the second half, the village side gave a mighty team performance which was up there with some of their best displays seen in recent years.  Each and every member of the squad gave their all. They carried the ball into the wind with some excellent combination display in evidence to keep possession going forward.
A strong defensive performance held Derrynoose to two second half points with Paudie Toner , Ronan Treanor and Cathal Adams to the fore.  In addition, the kick-outs from goalkeeper Sean Mc Donnell were excellent as he drove them hard into the wind.
Up front, Forkhill scored some fine points as they worked their way from defence to attack. Points from Jemar Hall , Lorcan Evans and Daniel McGovern were just reward for the team`s efforts and at the final whistle Forkhill had won 0-12 to 1-3.
All in all Forkhill can be well satisfied with their display. With five players missing through injury, the entire squad knuckled down to give a courageous team display and gained two valuable points against a valiant and sporting Derrynoose side.
Best Wishes
The Club wishes to send best wishes and a speedy recovery to all the injured players, particularly Barry Shannon who unfortunately broke his collar bone in last week`s match against Lissummon.
Poker Classic, Texas Hold`em
Forkhill GAA are proud to present a Poker Classic this Saturday,  April 20th.   Entry is only £20 (Buy-back: £10) Great prizes on the night.
Nathan Carter Concert Tickets
There are still some tickets available from Toners shop for the Nathan Carter Concert in Athletic Grounds on 20 April.
Variety Concert
Forkhill Pre-School Playgroup are holding a Variety Concert on Friday 19th April in Forkhill Community Centre starting at 8pm.  A number of local artists will be performing including:
– St Bridids Acc Band (x2 Junior/Senior)
– Cormac Burns
– Mickey + Noel (M+N)
– Irish Dancers (x2 Maguire Dancers and McEnteggart Dancers)
– Trainor Sisters (Harp/Tin~Whistle)
– Martin Sisters
– Dromintee Instrumental Group
– Dromintee Novelty Act
– Susan Burns
– Burns Family (Instrumental)
– Miss Paula Flynn
– Sinead Reel
– Margaret Reel
– Bernard Reel
– Mary Molloy Group
Our Playgroup Children will also give a short performance
Please come along to what promises to be a great night's entertainment while supporting your local Playgroup, Tickets are available from Playgroup and McCreeshs Shop, Forkhill at a cost of £10, Raffle and light refreshments on the night.
Committee Meeting
The next Committee meeting will be on Monday 22nd April at 8.30pm. Important that all committee members attend.
FIRST AID COURSE
Congratulations to all those who completed the First Aid course recently. Forkhill GAA now has an excellent quota of trained first-aiders.
Gaeltacht scholarships.
Armagh county board are offering children who are attending the gaeltacht the opportunity to receive scholarships. Feis Cumann Lúthchleas Gael Ard Mhacha will be held in the Ceannáras on Monday the 6 /5 /2013 at 7-00pm. If anyone wishes to take part please email Eilís on eilis_toner@yahoo.com
GOLF CLASSIC
The Committee of Forkhill GAA Club is organising a GOLF CLASSIC on Saturday 15th June 2013 in Cloverhill, Mullaghbawn.
This Year, the Classic is a part of our 125 Celebrations and we are hoping to have a really special day with great prizes and the chance to win a car for a hole in one at Par 3 Seventh Hole.  We are presently looking for SPONSORS for this annual fundraising event.  If you / your Business is interested in sponsoring this event please contact any committee member.
Registration – Over-due
There are still quite a few members who have not as yet paid their annual registration.  Registration fee can be given to any committee member.
Special Edition 125-years Shirt.
The Special Edition 125-years shirt is available now at Fairgreen Stores, Forkhill. It can also be purchased from the clubrooms on Thursday evenings between 8.30pm and 10.00pm
SAVINGS CLUB
For anyone who wishes to save towards the overall cost
of the 125 Gala Night on October 26th, a Savings Club has been set up
by the Club and will be available in the clubrooms on Thursdays from
8.30-9.30pm, starting Jan 31st. A reminder that tickets for the Gala
night will cost £40 or 50 Euros each.
*************************
Grange GFC
Grange Senior's off to a winning start
In blustery and extremely windy conditions, Grange lined out for their first league game of the 2013 season against Clonmore. Grange, with a new management team in the shape and form of John McArdle, Anthony McArdle and Adrian Donnelly, exploited their wind advantage fully and accelerated into a fairly comfortable and commendable lead. The new element to the Grange half-forward line, Stephen McAneney, opened Grange's account with a 21 yard free in the fourth minute, which was followed by another free from a similar position five minutes later. Mark Magee, another new face to the Grange starting fifteen, further stamped Grange's authority on the game after a kick out error left the goal gaping and the former Brackaville footballer made no mistake with the finish, Grange 1-2 Clonmore O-00. Mark Magee, Ethan Rafferty and Miceal McKenna, whose point was curled over from an acute angle, notched over three scores in quick succession to bolster Grange's lead by eight as the delivery into the full-forward line was quick and effective. The wind was always going to present itself as a difficult obstacle and Clonmore struggled throughout the opening half to counteract and penetrate the Grange defence in such conditions. Ethan Rafferty extended his tally and Grange's advantage to nine, which was followed by two Stephen McAneney frees, who was fairly accurate throughout the game. As the half drew closer to an end, Clonmore were yet to register a score and their woes were only inflicted upon more with Eoin Rafferty, Miceal McKenna and Paraic Rafferty drilling over three points in three minutes, leaving Grange fourteen points to the good at half-time and leaving Clonmore with a large deficit to consider. Grange 1-11 Clonmore O-00. Clonmore, as expected, came out of the traps with four points in ten minutes and were winning much more ball in the middle sector of the field. Grange came out for the second-half with quite a defensive mindset, which was inevitable considering the heavy wind conditions. Damien Houlahan made way for Shaun McCreesh whilst Kevin Rafferty suffered a head injury and was substituted for Shane McCrilly. The second-half entailed quite a lot of ferocity and tenacity, with various incidents sparking across the field. Stephen McAneney stroked over a free, which was Grange's solitary point in the second-half as Clonmore pressed relentlessly, scoring three more points; however, time was most certainly not in their side. Seven additional minutes were added on to the second-half and Clonmore left Grange sweating out a result, which at half-time seemed inevitable. A Clonmore goal in the 32nd minute further created speculation as the deficit was reduced to three points, Grange 1-12 Clonmore 1-9. Time had fortunately run out for Clonmore and Grange got their Division 2 campaign off to a perfect start.
Senior Ladies fall to narrow defeat
Hard luck to our senior team  who were norrowly beaten by 2 points by Shane O'Neills in Grange. A great second half performance from all the ladies and especially from our youngest members of the squad who were all outstanding!!!
Thankyou to all who came out to support the ladies.
Under 16 News
Our under 16 boys begin their league campaign away to Port Mor this Thursday night at 6:45pm all players are asked to be in Port Mor for 6:20pm and we encourage all supporters to make the short trip to support the lads. The under 16's are having a fundraiser where you guess the correct score in the up coming Armagh V Cavan Senior Ulster championship match. £1 to enter and a £50 prize which will be shared if there is more than one correct score. Please support this fundraiser.
Underage Coaching
Training for U-6s, 8's and 10's boys and girls continues Sunday @ 12noon. Players need to bring warm clothing, water bottle and gum shield. Any player who has not yet registered for 2013 please bring £5 fee and give to manager/coach.
Skip Car Tour
'The Skip Car Tour' is on the road again stopping off at Grange Club Saturday 11th May with lots of goodies up for auction. Music by THE DO-RIGHTLYS. Adm.£10. All proceeds to Marie Currie & Newry Hospice. Tickets available from Jemmie Smyth, Mary Rafferty or from the bar. Please show your support for this event.
*************************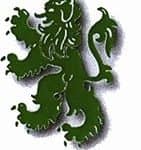 Keady Michael Dwyers
Lotto
Keady GAA Club Lotto.
Sunday 14th April No's 18 – 21 – 25 – 26.  No Jackpot Winner of £1270. £25 Sean Digby, £15 Kathleen Nugent, £10 Stacey Leonard. Next week's Jackpot is £130.
Ladies Football
Senior ladies training continues on Tuesdays and Thursdays at the field at 7.15pm sharp.  The ladies play their first home game of the season against Sarsfields on Saturday night at 7pm. Best of luck to the girls and their management team. All support is appreciated.
Senior Men Football
Keady Michael Dwyers began their season with a loss at home by the narrowest margins in the opening round of the Intermediate league on Sunday to Annaghmore. Playing with an extremely strong wind Annaghmore opened the scoring in the 5th minute and between that and the 17th minute tagged on a further 4 points to leave it 0-05 to no score in favour of the visitors. Keady did create chances but were unable to get to grip with the conditions resulting in a number of scoring chances going wide.
This young Keady side rallied and in the 23rd minute opened their account when Eugene McDonnell superbly judged the wind to guide a 30 metre free over the bar. In the 29 minute after winning the ball in the middle of the field it was fed to Stephen Renaghan who broke a number of Annaghmore tackles before cooly slotting the ball over the bar. In the final minute of the half Michael McDermott was fouled on the 14 metre line and after brushing himself down the same player stepped up to strike the ball over the bar for his first score of the day and Keady's third to leave the half time score Keady 0-03, Annaghmore 0-05.
Coming out for the second half, only 2 points behind and playing with the wind the mood was definitely optimistic that the game was there for the Dwyers to win. However despite dominating the opening exchanges the Keady players watched on as shot after shot sailed wide. In the 12th minute Michael McDermott scored a free to reduce the difference to 1, even the introduction of a number of substitutes into the forward line failed to make an impact, as a combination of wayward of passes and poor shooting saw the scoreline remain at 5 points to 4 in favour of Annaghmore.
The game was now entering the final quarter, Keady defence worked tirelessly to thwart any Annaghmore attacks, winning individual battles and sending the ball on. Still however, at the opposite end of the pitch the forwards failed to find the target.
Annaghmore the cuter team on the day played intelligently against the wind, slowing the game down to their pace at every opportunity. In the 27th minute of the half they edged themselves 2 points clear with a converted free. On the kickout Keady went down the field on the attack but a chance for a point by Ryan McGale was blocked going out for a 45. It seems the Stephen Cluxton bug has now hit Keady as Goalkeeper Stephen Bellew was called forward to try his luck however he was unable to make the distance with Annaghmore winning the ball and working it out the field.
In the first minute of injury time Michael McDermott popped over his third free from an acute angle to leave just a single point between the sides. In the closing additional minutes Keady pushed forward for an equaliser but squandered chances with poor finishing.
This was a disappointing start to the league for all involved in the club but there is a long road ahead and hopefully some of the mistakes can be rectified and made right for the next outing away to Tir Na Og this coming weekend.
Final score: Keady 0-05 v Annaghmore 0-06
Keady Team lined out as follows: Stephen Bellew, Shayne Mone, Stephen Murray, Mattie Greene, Christopher Courtney, Paul Murray, Rory Smyth, James King, Stephen Renaghan (0-1), Brendan O'Hea, Eugene McDonnell (0-1 F), Liam McKee, Martin Cunningham, Martin Toner, Michael McDermott (0-3 F) Subs: Joby Burke for M Toner, Ryan McGale for M Cunningham, John Corvan for R Smyth, Ryan Conway for L McKee.
Underage News
Under 8 and Under 10 training continues on Sundays from 12pm to 2pm.
Under 12 training for girls and boys is on Wednesday from 6pm to 7pm at Gerard McGleenan Park.
The Under 14 team travelled to Dromintee last Tuesday night in the opening league game of the year and came up against a much changed side to the one Keady had defeated in the quarter-final of the Feile competition a number of weeks earlier. With not much between the sides at half time and despite the work ethic of players such as F Donnelly, J Molloy and O Fullerton, Dromintee pulled away in the second half punishing Keady mistakes and indiscipline for a comprehensive victory. Their next fixture is the Division 1 ACL Keady v Tir Na Og Tuesday 23rd April at 7pm
The Under 16 footballers began their season away to Clady last Thursday evening but unfortunately they were unable to get the win going down by 2 points. Their next game is at home against Carrickcruppen this coming Thursday 18th April with a 6.45pm throw-in.
Minor football fixture, Monday 22nd April Div 2 South home fixture against Crossmaglen at 7pm. Please come and support all the underage teams.
Good luck to all the Dwyers underage teams over the next week. Any changes to training times or upcoming games for all teams can be found on the club facebook page.
Help with Underage Teams
The club is appealing to any parents, former coaches, past or present players who are interested in assisting or be part of the management of any underage team within the club. Please contact Katrina on 07738824257 or Michael on 07742153883 for more information.
Nathan Carter Concert
The Nathan Carter concert will take place in the Armagh Athletic grounds this coming Saturday the 20th April. Tickets are still available and are priced at £20. Anyone interested in purchasing a ticket can contact any member of the committee, email the secretary at  HYPERLINK "mailto:secretary.keadymichaeldwyers.armagh@gaa.ie" secretary.keadymichaeldwyers.armagh@gaa.ie or call into either the Sportsman or Premier Promotions where tickets are on sale.
Come Dance with Me
Keady GAA is to present a super fundraising event, 'Come Dance with Me'. The event will take place on Saturday 16th November 2013 in the Armagh City Hotel. More details to follow.
Congratulations
The club wishes to extend congratulations to one of its under-12 footballers, Connor Renaghan, a member of the Sean Doran boxing club in Keady, who recently was crowned a Junior All-Ireland boxing champion at the National Stadium in Dublin. Well done Connor on a terrific achievement.
*************************
Killeavy
Seniors hold on for opening point
It was not supposed to be like this. The start of the league season is normally signalled by beautiful spring like weather, two teams playing fast, running football in front of a large attendance eager to weigh up the prospects for a new season. What we got was very different – a gale force wind blowing right down the field, a sparse attendance huddled together for warmth and two teams struggling to find any footing on a heavy pitch. This was not one for the purist but both teams gave a display of rugged tenacity and the eventual draw was probably deserved all round.
Killeavy started the match without Steven McDonnell and Donal O'Neill but with new acquisitions Barry McKevitt and JohnnyMcKeefry getting their first competitive run outs. They also started with the aid of a ferocious gale but despite that it was Ballymacnab who put the first score on the board with a close in free. The strength of the wind could be seen by the resulting kick out which cleared everyone and ran out for a goal kick at the other end. The wind made control impossible and was almost as bad playing with it as against. The feeling was that Killeavy were not making the most of their opportunity as ball after ball went wide. Two frees from Ciaron O'Hanlon and Gerard Byrne were all they had to show for their efforts by the 20th minute and then they were rocked back when Ballymacnab scored a goal on a rare breakaway. Points from O'Hanlon and Stephen Malone brought Killeavy level before a high ball into the Ballymacnab goalmouth dropped fortunately for O'Hanlon to fist to the net from a metre out.
Half-time Ballymacnab 1.01 Killeavy 1.04
At half-time if would have been hard to find anyone favouring Killeavy's chances but they really stepped it up in the second half with James Donnelly, Stephen Malone, Johnny McKeefry and Ciaron O'Hanlon in particular getting through a mountain of work, clearing their lines time and time again. It was inevitable that Ballymacnab would have the lion's share of the play in the second half and they quickly narrowed the gap with a fisted point. Ciaron O'Hanlon then landed a magnificent pointed free to restore Killeavy's advantage. Three points in a row from the home team saw them level going into the last five minutes and they also gave very close to claiming a match winning goal but the introduction of Steven McDonnell seemed to settle the Killeavy lads and it was Steven himself who put his team back into the lead with a pointed free. Killeavy will be a little bit disappointed that they couldn't hold on and especially in the way that they conceded a free that allowed Ballymacnab to tie the game with the last kick of the match.
Final score Ballymacnab 1.06 Killeavy 1.06
Seconds Taste Defeat in Poyntzpass
Poyntzpass 2-10 Killeavy 1-09
The effect of the wind was the main story in Poyntzpass where Killeavy IIs travelled to start their Junior B campaign.
A great start with a Kevin McArdle goal, led to a 1.06 to 0.02 at half-time lead. They will be unhappy not to have scored more with such a strong wind advantage. Killeavy were outplayed in the second half that saw them losing out by 2.10 to 1.09.
The team will be disappointed with the result, but there is time for improvement in this league.
Ladies tune up for new season
Our senior ladies warmed up for their first league game with an outing in the prestigious Clann Eireann sevens at the weekend. First up they drew with Killoe B from Longford before recording a good win over Ballyhegan but lost out to Donaghmoyne in their final group game. Three points was enough to claim second place in the group and they advanced to a quarter final where they lost out to Killoe's A team.
Killeavy and Ballyhegan meet again on Wednesday evening in the league with Killeavy hoping to get their campaign off to a successful start. In representative action, Sharon Reel
And the Armagh seniors have reached the NFL semi-final against Tipperary while Bridgetta Quinn starred in Armagh minors win over Down on Saturday.
Snippets
• The club's Youth Academy is now re-opened each Monday evening from 6.30 to 8.00pm. Activities include baking classes with Colette Quinn, a new large size Connect 4 and new Arts and Crafts. All ages are welcome. The weekly cost of £2.50 (£6 per family) includes a drink and healthy snack. The youth academy is entirely staffed by volunteers and as usual, every offer of help is much appreciated. Contact Lisa McDonnell 078 5416 2123.
• Family fun quiz (aged 8 – 80) in Social Club next Friday 19th at 8.00pm. All funds raised to support the Youth Academy.
• Tickets for our Steak Night on Saturday 27th April available from any minor hurler or in the Social Club.
• Tickets for next Saturday night's Nathan Carter concert in the Athletic Grounds are available at the Social Club bar.
• Please note that there is a new time for the weekly Hip Hop classes. These will now take place each Wednesday from 6.30 – 7.30pm.
• Killeavy branded replica team kit and leisure wear continues to be available each Monday night in the Youth Academy shop from 7.00 – 8.00pm. Contact Susan Byrne on 028 3084 8008 with any queries regarding club kit.
Camogie News
Congratulations to two of our u12 camogs, Aloigshe Byrne and Lucy Breen, who were picked from St Joseph's PS Meigh for the Armagh Primary Developement Squad.
We would also like to report that there is no truth in the rumour that two of our camogie coaches got locked in the Crossmaglen changing rooms and therefore nobody should ever mention this to them again.
*************************
Mullaghbawn
SPONSORSHIP
Thanks to our main club sponsors Aidan Strain Electrical and Slieve Gullion Springs Day Spa for their continued support.
MULLAGHBAWN  2.10 
CLANN EIREANN  0.09 
Mullaghbawn got their league campaign off to a winning start in blustery conditions on Sunday afternoon, with a convincing 7 point win over their Lurgan counterparts. A great first half performance from the full-forward line of Eugene McVerry and Eddie English helped the home side to a 9 points to 3 lead at half-time, McVerry registering five spectacular long-distance scores.
Despite facing a strong wind in the second half, Mullaghbawn battled hard and recorded two very well worked goals from Ciaran Gollogly and Eddie English (English finished the game with 1.03). Points from Kieran McKinley and Eamon Quinn, ensured that Mullaghbawn held out comfortably in the end.
A great start, and here's hoping we can follow up this victory with a result away to another of last year's relegated teams from the Senior League; Wolfe Tones, next week. That game is fixed for 2pm on Sunday (April 21st).
CHARLIE GRANT CUP
This competition reached the semi-finals stage on Saturday when Silverbridge defeated the home club and Dromintee overcame Crossmaglen. The games were played in atrocious conditions, with gale-force winds and driving rain. Nevertheless, both games saw some brilliant football from all of the teams. The Cuchulainn club would like to sincerely thank all of the teams, their managements, and the referees for turning out and giving their all in such inclement weather. Great appreciation is also due to all of the people who attended the games and subscribed so generously to the fund in memory of Charlie, which will donated to the Southern Area Hospice.
The line-up for the semi-finals, at 2pm on Saturday, April 20th, is as follows:
Cumann Naomh Moininne, Cill Shleibhe  v  Cumann Naomh Padhraig, Dromainn Ti.
Cumann Naomh Padhraig, Coilleach Eanach  v  Cumann Chlairsigh Bheal Atha an Airgid.
The final will take place on Saturday, April 27th, at 2pm, followed by the presentation of: the Charlie Grant cup; medals to the winners and runners up; certificates to the outstanding players of the tournament and a trophy to the best overall player. Refreshments will be served in the Cuchulainn clubrooms after the presentations.
SCÓR ENCORE
Congratulations to Emily Shields who made it through her heat to qualify for the next round of Scór Encore last night. Emily put in a wonderful performance and represented herself, her family and our club with great distinction and pride.
Keep an eye on the weekly notes, facebook and twitter to find out details of the next episode involving one of Mullaghbawn's two remaining acts in the competition!
CONGRATULATIONS
Massive congratulations to the Senior Instrumental Group, consisting of Marie-Therese and Catherine McCann, Philip Clarke, Aisling and Mairead Lonergan, Emma Fallon and Ciara Moley that has been selected to support Nathan Carter in the open-air concert in the Athletic Grounds on Saturday night coming. Surely the first of many great gigs!
Also congratulations to Anne Quinn, who has been asked to do Bean an Tí at the All Ireland Senior Scór final next weekend in Derry. Mullaghbawn is being well represented on big stages this week!
TOWNLANDS CHALLENGE 
The An Mullach Bán Townlands' Challenge Table Quiz got off to a flying start on Friday night in the Cúchulainn CLG club, with teams present representing almost half of the townlands. Best represented on the night was Tullymacrieve, tabling three teams and with its first team narrowly beating Maphoner to take first prize of £120. The victorious Tullymacrieve Senior team, featuring prominent members of the extended Tierney family dropped only 11 points, while Maphoner, ably led by Kenneth McVerry, were valiant runners up, dropping only 14 points to take the 2nd prize of £50.
Aughanduff, Carrickaldreen, Ballykeel, and An Mullach Bán were all well represented on the final score sheet. Both victorious teams graciously donated their winnings, totalling £170 to the underage development fund. Go raibh maith agat to Michael McVerry, An Mullach Bán's answer to Jeremy Paxman, and to his able assistant Anne Quinn who kept scores.
The next round will take place in early June, when current leaders, Tullymacrieve, are expected to be challenged to maintain their lead. This challenge may come from runners up Maphoner, and Aughanduff, as well as from other townlands not represented at the inaugural event, but known to have prodigious intellectual talent. More details on the confirmed date will available in the Notes and the Cúchulainn Bulletin.
U-16 LADIES
The under 16 girls played Dorsey on Monday night in bitterly cold conditions. All of the girls played their hearts out; but, we were narrowly beaten in the end. It was an encouraging start to the year, so keep the training and hard work up and better times will surely be ahead. Everyone would like to wish Janine McKinley a speedy recovery following her injury, and we hope to see you back in action in a couple of weeks. The next game is scheduled for Monday April 22nd and will be against Forkhill.
UNDERAGE FIXTURES
Under-18's at home to Killeavy @ 6.45pm tonight (Monday).
Under-16's at home to Silverbridge @ 6.45pm on Thursday.
Under-14's at home to Culloville @ 6.45pm on Tuesday.
ENTERTAINMENT
To provide entertainment for everyone in the local community, the club is continuing to offer live music on a Saturday night. 'The Last Word' will be playing in the Club Lounge on Saturday April 20th @ 9pm til' late.
The Saturday night entertainment is proving very popular, so make sure to put these dates in your diary and come along for a bit of craic and to support your local club!
THE BIG BREAKFAST
Cú Chulainn CLG, An Mullach Bán would like to invite all its members to come along and support 'The Big Breakfast' morning on Sunday April 21st @ 10.30am in the clubrooms. Breakfast will be served by our senior players, so come along to avail of the great service and food! Spread the word.
WEEKLY EVENTS
Pilates: Intermediate class @ 7pm and Beginners class @ 8pm on Monday. For further details contact Claire on 078 89166065.
Zumba: Monday @ 8pm.
Cards(45):  Wednesday @ 8.30pm.
Bingo: Wednesday @ 9pm.
Jiving: 11-16 yrs @ 8pm and 16+ yrs @ 9pm on Friday. Lessons are taken by Clare from the Newry Dance Academy. For further details contact Rosie on 30830645 or 07902837828.
GOLDMARK AWARDS
Young volunteers, did you know that you can get a recognised award for your voluntary work in your club through Ulster GAA and the Dept. of Education?
Ulster GAA is promoting the efforts of young volunteers who help out at their clubs, school teams and county boards through the 'GoldMark' Programme.
For more details, check out our facebook page. Anyone interested in getting involved in this programme should contact Ulster GAA GoldMark Co-ordinator Fionntán O'Dowd on 02837517180 or fionntan.odowd.ulster@gaa.ie
GAELTACHT SCHOLARSHIPS
Feis Cumann Lúthchleas Gael Ard Mhacha will be held in the Ceannáras on Monday May 6th @ 7.00pm. Applications are available from the club secretary: secretary.mullaghbawncuchulainns.armagh@gaa.ie and the closing date is 01st May.
In a separate initiative; Gael Linn and The Irish Times have joined forces to create a competition that will offer four Scholarships to a Gael Linn college this summer. Check out our facebook page for more details or log on to: www.irishtimes.com/offers/competitions.
NATHAN CARTER CONCERT
Nathan Carter will be Live in Concert in The Armagh Athletic Grounds on Saturday 20th April 2013. Tickets cost £20 and are available from the club secretary: secretary.mullaghbawncuchulainns.armagh@gaa.ie.
CONFIRMATION
The social club is now taking bookings for the annual Confirmation meal in the Parish. Contact Rosie for further details on 02830830645/ 07902837828. Confirmation for Forkhill-Mullaghbawn Parish is May 23rd.
CLUB WORKS 2013
We would be extremely grateful if people in the local community could get behind our Club Works 2013 campaign.
We are asking people to sponsor 1 metre of our new fence along the roadside or 1/2m³ of tar to resurface the back of our club. The cost is £65. Your support towards this project would be very much appreciated, as we aim to upgrade the appearance of our club. Contact Rory McDonnell on 02830888750. Log on to our facebook page/ twitter account for more information.
CLUB MULLAGHBAWN
In these harsh economic times, we recognise that everyone is finding the pinch and this includes Cúchulainn CLG, An Mullach Bán. Club Mullaghbawn is a stress-free way to contribute to the development of our club.
Your contribution of either £10 or £20 per month will: raise funds to cover day-to-day running costs; help with the purchasing of new equipment; assist with the development of youth teams; and aid the continued development of capital projects, including training field flood-lighting and the club face-lift.
SECOND-HAND GOODS DONATIONS
Please help us to raise funds for underage development by donating clean, old and unwanted clothes, school uniforms, textiles, footwear and small household items. Bags can be left at the Club or collection can be arranged by phoning either Bernie on 30888015 or Maura on 30888386. Many thanks to those people who have already contributed.
CLUB CONTACTS
Secretary: secretary.mullaghbawncuchulainns.armagh@gaa.ie
Bus: contact Aidan McCann on 30888592.
Field: contact Seamus Larkin on 30886552.
Club & Gear: contact Rosie Garvey on 30830645.
Facebook: www.facebook.com/MullaghabwnCLG
Twitter: @MullaghbawnGAA
*************************
Shane O'Neill's, Camlough
Seniors
Our senior footballers were scheduled to begin the First Division campaign against Whitecross in Carrickcruppen on Sunday afternoon but due to the sad death of Jimmy McParland they game was called off. At the minute the game has provisionally been re-scheduled for this Wednesday, 17th April with a time and venue still to be confirmed.
Minor Boys
Shane O'Neill's minor team suffered a heavy defeat on their first league outing on Monday night. Shane's had to give up home advantage due to their pitch being unavailable, the match being played in Lisummon against St Oliver Plunketts. St Oliver Plunketts opened the scoring and added a couple of points, Shane's kept in touch mainly through the free taking of Gareth O'Neill, but a goal for the opposition widened the gap and Shane's were 1-7 to 0-3 down at half time. Two further goals for St Oliver Plunketts early in the second half effectively ended the competition but Shane's kept plugging away with good performances from Cian Feehan and Aodh Barra O'Luaois in defence and Conall O'Brian and Greg and Mark McCabe in the forwards.  The match ended with defeat for the Shane's, 3-9 to 0-5 and much improvement is needed for the next game with Crossmaglen.
U16 Boys
The U16 boys had a challenge game against Ballyholland last Monday evening before beginning their league campaign away to O'Doirnin Blues on Thursday evening. The Shanes were missing a number of key players last Monday but the players on show put in a decent performance against a very good Ballyholland side. On Thursday night the Shanes were once again missing a couple of players through injury but they were involved a great game of football against O'Doirnin Blues. Both sides were virtually score for score throughout the game but at the final whistle the Shanes lost out by a single point, 4 – 10 to 4 – 09.
U14 Boys
Our U14s had their first league game of the year against Silverbridge last Tuesday evening. The Shanes recorded a deserved win following a great display of football. The Shanes fell behind to an early goal but they hit back minutes later and led their opponents by eight points at the break. The Shanes continued to play the better football in the second-half and ran out deserving winners. Next up for the U14s is a game away to Cullyhanna on Tuesday night and all players are asked to be at the club no later than 6.00pm.
Girls Football
Our senior ladies got their season off to a great start on Saturday evening with a two point win over a strong and experienced Grange team. A strong wind made it a game of two halves but the Shanes defended their half-time lead well during the second period and emerged deserving winners… well done to all players. Our U14 girls were scheduled to on Cullyhanna on Sunday morning in the Féile but the games was called off due to unplayable pitch. Our U12 girls were in action last Sunday evening away to St Enda's but unfortunately it was the home side who edged a very close encounter. Lia Robb opened the scoring with the first of her 0-5 from play but St Enda's responded with a goal from Eimear Kearney before Brianna Mathers got a goal to put Shanes back in front. It was an even contest but St Enda's were more clinical in front of goal, scoring a further 2 goals before half-time to leave them ahead at the break, 3 – 03 to 1 – 01. The 2nd half was dominated mostly by Shanes with Jade Beattie, Orlaith McArdle and Lia Robb getting on top around the midfield area. The Shanes scored 0-5 without reply to put a goal between the teams in the last few minutes. Although Shanes pushed hard for the equalising goal, it was the home side who broke down field to get a point and then a last minute goal to win out. This was an excellent performance from the Shanes for their first game together. Niamh Boylan did very well as goalkeeper while Orlagh McKenna was the star defender able assisted by Jade Beattie, Abby Shields and Yasmin Smith. Up front, Brianna Mathers was well assisted by Ciara Magennis, Shauna Reavey and Niamh Carragher. The Shanes team on the day was Niamh Boylan, Yasmin Smith, Abby Shields, Jade Beattie, Orlagh McKenna, Orlaith McArdle, Lia Robb (c), Ciara Magennis, Shauna Reavey, Brianna Mathers, Niamh Carragher. Training continues on Tuesday and Thursday evenings from 6.30pm to 7.30pm at St. Pauls. We still need more players for u12 and u14s so if you know anyone interested please contact Paci Magennis (077)17732086, Paul McArdle (0035386)8372082 or Paul Watters (078)74035134. Their next game is against Tir na nOg on Sunday 21st April.
Club Membership
Club membership for the 2013 year is now due and is priced at £30.00 for all adult members. Underage membership is priced at £20 for minors, U16s and U14s and £10 for U12s, U10s, U8s and U6s. Please note that for insurance purposes everyone needs to ensure that they pay their membership fee.
Respect to Referees
The club is encouraging all players, managers, mentors and supporters to show respect to all referees who are officiating at any of our games this year at both senior and underage level, boys and girls.
Féis CLG
Feis Cumann Lúthchleas Gael Ard Mhacha will be held in the Ceannáras on Monday, 6th May at 7.00pm. The closing date for applications is Wednesday 1st May. Only completed application forms returned by club secretary will be accepted. For further information please contact our club secretary Peter McKeown.
Happy Birthday
A big happy birthday this week to Grace McLoughlin who celebrated her 21st birthday recently.
New Range of Beanie Hats
A new range of beanie hats are now available to buy, priced at £10 each. Anyone wishing to purchase one please contact Kevin McGeeney on 07938848796.
Condolences
The club would like to offer its sympathy to the family of Jimmy McParland who died recently. Jimmy was the father of our club member Patsy McParland and grandfather of our players Kevin, Aidan and Michael McParland. The club would also like to offer its sympathy to the family of Brian Carr who died at the week-end. Brian was the grandfather of our current senior players Neil-Paul and Lee Lennon.
Lotto Sales
The club is still concentrating on increasing its weekly lotto sales as they are the main source of income for the day to day running of the club so, if anyone feels they can spare a few hours of their time to help out they are asked to contact Micky Mackin on 07746242231.
Lotto
Last week's winning lotto numbers were 4, 6, 20 & 22. There were no jackpot winners and 7 x match 3 winners. The jackpot now stands at £6400.
*********************************
Silverbridge Harps
Silverbridge Harps 1-10: Middletown 0-8
The opening score in exceptionally windy conditions came from the hosts after a few minutes and was quickly matched with a point from Damian McCann. Some great midfield play from Cormac McAvoy was duly rewarded when he went on to tip over 2 points the latter thanks to a lovely pass from Bryan Murphy. Middletown pulled back another score and a foul on Damian McCann just outside the box got converted by Eoghan Burns. Two more points from  Seamie Kelly and Damian McCann left it 0-6 to 0-2 at half time.
Middletown opened the scoring again but Bryan Murphy and Eoghan Burns got two quick scores back. Following a stretch of great team play straight down the middle right into the goal mouth a McCann pass to Eoghan Burns resulted in our first and only goal. Bryan added on another point shortly after but then a Middletown fight back especially around the midfield yielded 5 unanswered points. Our own eventual  fight back got us an Eoghan Burns point shortly before the final whistle. Miceal Reel deserves particular mention having battled the gusty conditions and made some impressive saves. Well done to the following players who all made a significant impact in their debut game for the Seniors: Cillian Quinn, Gary Reel, Bryan Murphy, Fionnan & Eoghan Burns. Some great team work and well done to the entire team who all impressed in this first League encounter, and management. Training Tues and Thurs 8pm.
SENIOR LADIES TRAINING Wednesdays
Gaelic GOSTART EVERY Sunday morning from 10.45am. Great to see so many young athletes (and parents) acquiring new skills in this very enjoyable environment. CLUB WATER BOTTLES now on sale in the shop £3.50
UNDER 10 TRAINING Fridays 6-7.30pm. Please make sure you have your gum shield and a waterbottle
UNDER 12 and UNDER 14 training THURS 8-9pm. Please bring indoor foot gear
UNDER 14 We played the first game of the League against Shane O'Neills last Tues night and really showed a lot of fight and determination. In a high scoring match Shane's were the eventual winners and we would like to commend both players and management for their relentless hard work throughout. 2nd round away to St Brigid's Tues 16th April 6.45pm. Training Sundays 11am.  Well done to our U14's who came runners up in the Charlie Grant Cup in Mullaghban last Saturday. A great event and many thanks to Cuchulainns for their hospitality.
UNDER 16 1st League game against Cullyhanna last Thursday 11th April.
An extremely tight match with both teams showing fierce commitment and passion for the entire game. With St Pat's ahead and just a few minutes left, the home team battled on to produce a goal and point in quick succession to give them the narrowest of victories. Two very good, competent teams and a great game of football. Training Tues 7.30pm
U14 GIRLS Training (indoors) Thurs 6.30pm.
MINORS 1st League game SILVERBRIDGE 1-10; DROMINTEE 1-08 A very entertaining game played in Silverbridge on Monday night (8th April) in a strong cross wind between two accomplished teams saw the home team emerge the victors by two points. Both teams were evenly matched and it took a fine goal from Silverbridge corner forward Joe Rock to separate them at the break. At that stage Silverbridge led by 1-05 to 0-06. The second half was ferociously fought. A fine Dromintee goal saw them take a one point lead with thirteen minutes remaining. Silverbridge showed their character and responded well. A point from Paddy Reel and two from Eoghan Burns finally saw them subdue Dromintee and emerge winners of a thoroughly entertaining game by 1-10 to 1-08. Silverbridge scorers: Eoghan Burns 0-05 (3f), Joe Rock 1-01, Paddy Reel 0-03 (3f), Ronan Reel 0-01. Training Mon and Wed at 8pm. 2nd Round in Mullabrack vs Armagh Harps on Mon 15th April at 6.45pm
SILVERBRIDGE LADIES FOOTBALL CLUB are hosting Gaelic4Girls an 8 week programme open to all girls aged between 9 and13 years who are looking to participate in football. It runs on SUNDAYS from 11-12pm and introduces girls to football in a fun environment. All participants will get a G4G t-shirt and certificate on completion. The programme costs €8 for the whole course. For more information contact Philomena McShane 30888800 or Mary Gernon 30868553
LOTTO  SUBSTANTIAL JACKPOT! Make sure you're in with a chance!
Please note that our LOTTO DRAW take place every Monday night regardless of Bank Holidays, public holidays etc
Any additional help or support is always welcome as it is a vital source of income to ensure the successful running of the Club and maintain the various services we provide to our player members and the wider Silverbridge community.  Can you sell a few tickets at your workplace or in your locality? Our continued thanks to all our current sellers and patrons. £1 per week.
NEXT COMMITTEE MEETING Tues 23rd April at 8pm. If any of our membership have any issues to raise please contact our Secretary Aidan Murphy
CONGRATULATIONS to Caitlin Murphy and Aoibhinn O'Hagan who came home with world medals from the World Irish Dancing Championships in Boston. Their dance school (Mona Ruddy) also picked up 3 globes 1 cup and a total of 48 world medals. Other local dancers on the up, Ryan McKeown and Shea Bradley  triumphed in the U16 category at Newry Feis – they are definitely a talent worth watching! Congratulations to Senior ladies footballer
THERESA LOYE on her wedding last Friday to Sean Duncan. Our very best wishes to the happy couple.
Silverbidge APRILCLOTHES APPEAL Our yellow clothes bin is ready and waiting for your Spring clearout items – shoes, curtains, sheets, towels, clothes etc. All your donations will help to develop our underage structure so every bit of help is really appreciated.
COMPETITION TIME! Some great ideas regarding the design of a new club crest – keep them coming! Please send in your entries to club secretary Aidan secretary.silverbridgeharps.armagh@gaa.ie or to any Committee member. See Twitter for further details. Closing date: end of April.
TEXT MESSAGES anyone looking up to date text messages regarding football match times, venues, club info and events should send their name and number  to 087 4132210
ALSO anyone looking a copy of this year's league fixtures can email secretary.silverbridgeharps.armagh@gaa.ie

SILVERBRIDGE HARPS GFC ANNUAL GOLF CLASSIC Sat 1st June Ashfield Golf Club. 3 person scramble £75 (€90) per team. To book please contact Eamonn McCann 30868988 or 07703123094
FREE SPANISH CLASSES are continuing with Washington. Sundays 11.30-12.30pm for 3-7 yr olds in the Clubrooms. Tel 30860922 for further details.
E*N*T*E*R*T*A*I*N*M*E*N*T Dance bands in the Clubrooms every month – Sat 20th April 'Divine Harmony'. Wee Bar open every Sat and Sunday evening. CLUB ROOMS every Thursday night 8.30pm usual social entertainment – do come along – it could be your lucky night! The next Silverbridge Club DISCO will take place on Fri 26 th April.
NATHAN CARTER and his dance band are playing in the Resource Centre on Fri 10th May. Special guest appearance by NICKY JAMES and a short dance display by world champion Mona Ruddy dancers. TICKETS available from any Committee member, Kate Reel in the Wee Bar on Mondays 8.30 – 10pm or in Centra Crossmaglen. £12 (€15). Admission strictly by ticket only.
SCHOLARSHIPS Feis Cumann Lúthchleas Gael Ard Mhacha will be held in the Ceannáras on Monday the 6 /5 /2013 at 7-00pm. Please email Club secretary Aidan Murphy for your Application Form  HYPERLINK "mailto:secretary.silverbridgeharps.armagh@gaa.ie" \t "_blank" secretary.silverbridgeharps.armagh@gaa.ie  Completed Forms must then be returned to Aidan. Closing date for receipt of applications is Wednesday the 1/5/2013.
CLUB OR COUNTY MEMORABILIA wanted!
As a club we are keen to keep a record of any interesting GAA memorabilia or items accumulated over the years (for both club and county) so that they can be appreciated and enjoyed by everyone.You can speak to me any Tuesday in the Club shop between 7 and 8pm – other contact details below.
To book the Resource Centre or the Clubrooms please contact BERNIE MURPHY on 077 69151917
We can cater for a variety of events such as weddings, parties, funerals, christenings, classes, concerts, seminars etc.
GO FITNESS KETTLEBELL CLASSES on Tuesday 6.30pm in Silverbridge Resource Centre. More info gofitness@live.com
SILVERBRIDGE TAE KWON DO Adult beginners every Monday 6.45pm and all beginner children 2.30pm on a Saturday. Any questions contact Cathal on 0860543712
Yoga for all on Tuesdays: 7.30 – 9pm
SCULPT ON TOUR Thurs  7- 8pm (£5 per person) in the main hall. Everyone welcome (male & female)   
CLUB MERCHANDISE SHOP OPEN SUN 11-12pm & TUES 7- 8pm. Massive sale on many items. Also ADULT TRACKSUITS (S, M, L, XL) CHILDREN'S TRACKSUITS for 5-12yrs, KITIRELAND gloves, various t shirts, Jerseys, hoodies, new style polo shirts, round neck t shirts and raincoats up to XXL. Fashion show DVD.
Please note that our Walking Track closes at 10.30pm sharp
WEEKLY TEASER 
Last week's question: Who did the Bridge beat in the 1959 Junior final?
ANSWER: Ballyhegan
This week's Question: What year did the Bridge start wearing Blue and yellow jerseys?
ARTICLES FOR THE SILVERBRIDGE NOTES must reach me by 6pm on Saturday. If you think something should be put in the Notes please let me know
Tel: 30888873,Tel/Text 077 78219400, EMAIL burns_rosie@yahoo.co.uk  facebook 'Silverbridge Harps GFC' and Twitter @SilverbridgeGAA
************************
TO GET YOUR CLUB NOTES ON ARMAGH I SIMPLY EMAIL US AT INFO@ARMAGHI.COM
Sign Up To Our Newsletter