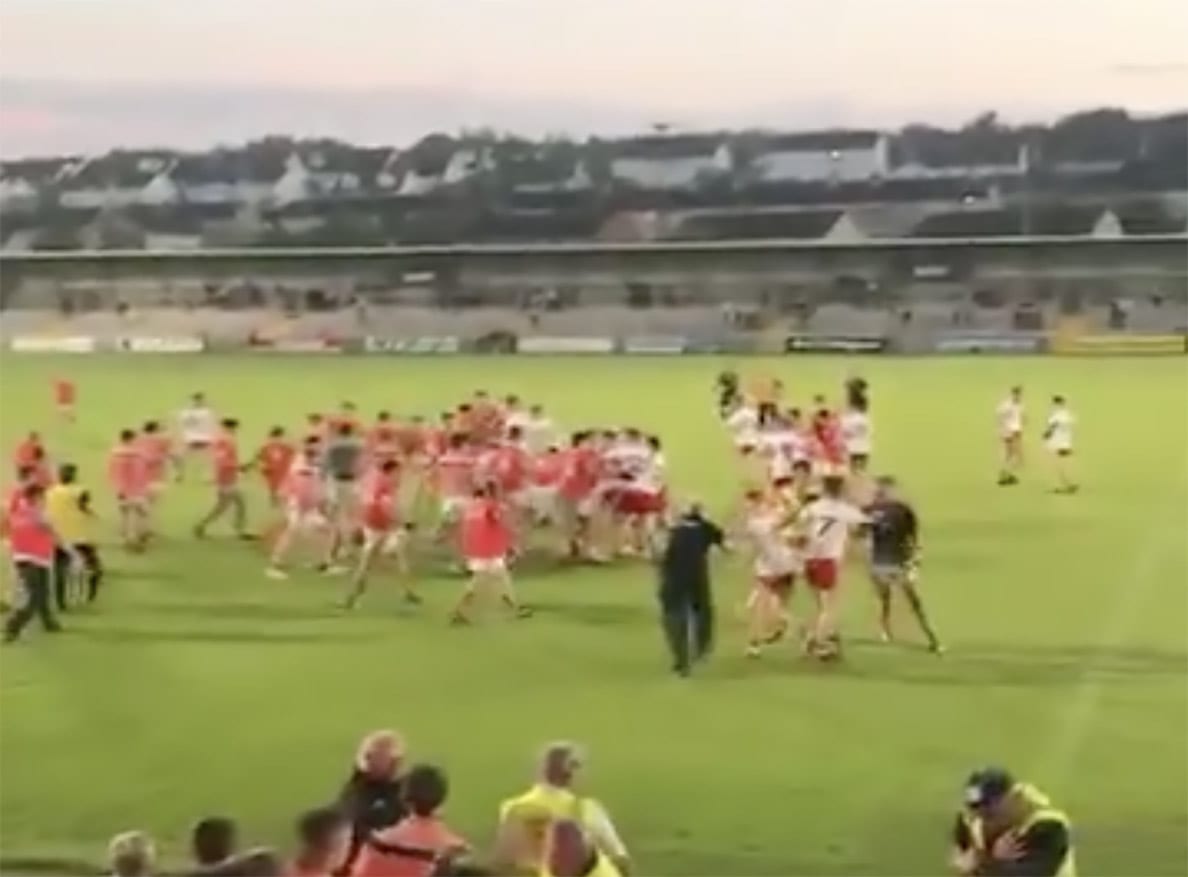 Armagh have been dealt a huge blow with the suspension of TEN players ahead of the inaugural Ulster U20 final later this month.
Armagh overcame rivals Tyrone in the semi-final after two periods of extra-time, in what was an absorbing contest, however, the football was somewhat overshadowed by a melee involving players and mentors from both counties during the initial period of extra-time.
Earlier this week Tyrone lodged an appeal, objecting to the result, after both sides were wrongly allowed to continue the second period of extra time with a full compliment of players.
Both teams had been reduced to 13 men following the brawl.
However, that appeal was thrown out but the Central Competitions Control Committee proposed the hefty punishment of ten player suspensions, effectively decimating the squad ahead of their clash with Derry on June 24.
Armagh manager Peter McDonnell said: "This goes right back to the U20s being used as guinea pigs. Would this happen at senior inter-county level? They would hone in on a couple of people and make an example of them.
"I'm not condoning the melee in any shape of form, it's not part of our game, but all it took was one rash incident from a Tyrone player and it was a tinderbox.
"Armagh will be represented on Ulster final day and it's a big occasion for our county. It is a cosmetic exercise now, that is what they have succeeded in doing. It's just a warm-up for Derry to move onto the next level."
The Armagh County Board still have the right to appeal against the bans.
They are also facing a fine of €3,000 as part of the punishment.
Sign Up To Our Newsletter