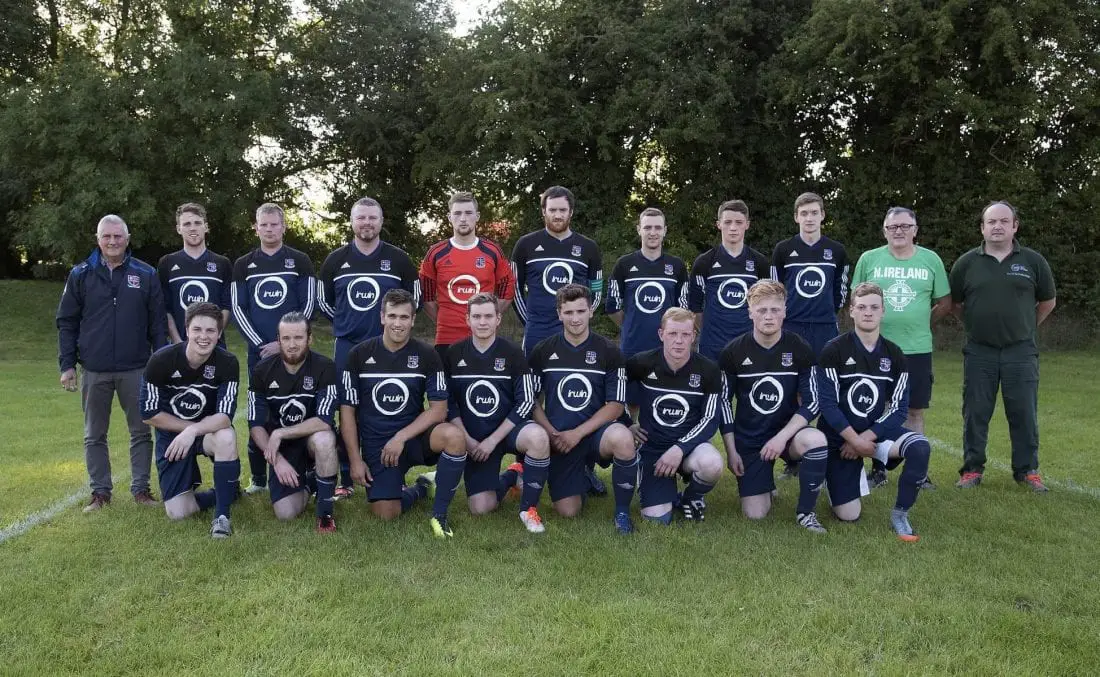 Tullyvallen Rangers booked their place in the last eight of the Armstrong Cup with a big win over Goodyear at Mill Field on Monday night.
This was a physical encounter with three Goodyear players and one Tullyvallen player receiving yellow cards, 'Rangers eventually breaking down a stubborn Goodyear defence having lead 2-0 at half time.
The first chance of the first half fell to Goodyear in the eighth minute when Lamph, at the back post, hit wide after a cross from the right wing.
In the 20th minute Tullyvallen almost took the lead when Henry's volley hit the crossbar but eight minutes later and Tullyvallen's Morton opened the scoring when he slotted home from close range; Goodyear defence having failed to clear their lines following a corner.
Goodyear missed a great chance to equalise through McGuigan before Tullyvallen took a 2-0 lead, again through Morton just before half-time, his well-placed shot from just outside the box hit the top right-hand corner.
Goodyear started the second half strongly and missed a great chance to pull one back immediately following the break when a shot came off the Tullyvallen upright and across their goal line before being cleared.
On 52 minutes Goodyear did pull one back through McGuigan with a firm header at the front post following a long throw in. They continued to apply the pressure but failed to capitalise on several further chances before Knight got the first of his hat-trick on 70 mins with a side-footed shot which he slotted past the 'keeper.
One minute later he added his second when he hit the top corner of the net with a volley following a flick on from Wells. Knight completed his tally of three on 90 minutes when a measured cross to the back post was headed firmly home giving the keeper no chance.
Tullyvallen now play Annagh Strollers in the second of the quarter finals on Monday, July 24.
Tullyvallen Rangers V Goodyear Armstrong Cup
Goodyear FC
Tullyvallen Rangers FC
Sign Up To Our Newsletter