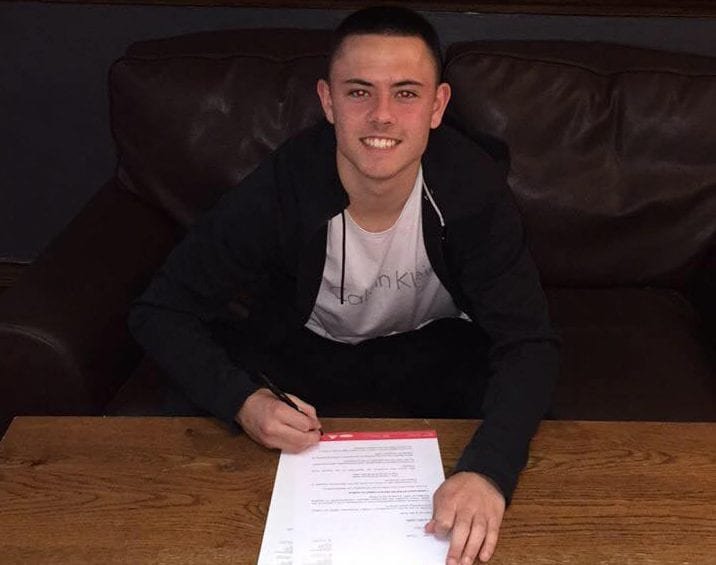 A County Armagh teenager has been the third Portadown FC youth in four months to secure a switch to English football higher echelons.
Callum Ferris, 16, penned a two-year scholarship deal with Middlesbrough, which includes a one-year professional agreement with the recently relegated Premier League side.
Ferris will join Alberto Balde's following his move from Portadown in April.
Another Shamrock Park youth product Barney McKeown recently confirmed a deal with Everton, who have brought Wayne Rooney back to Merseyside earlier in the summer.
Ferris, a natural striker, became the youngest goalscorer in history Irish League when he netted from the penalty spot in a 3-2 defeat to Ards towards the end of the season – a bitter-sweet moment for the player who saw his side demoted on the same evening.
The 16-year-old Northern Ireland youth international will play another season at Portadown before making the switch next summer.
Portadown boss Niall Currie, speaking to the Newsletter, said: "We are delighted for Callum and his family.
"It is a great reward for the hard work put in by the player and coaching staff across Portadown Youth and the parent club.
"I've only been working with Callum for a few months since coming to Portadown late last year but he has impressed.
"The Middlesbrough deal is a fantastic opportunity for the lad."
Sign Up To Our Newsletter