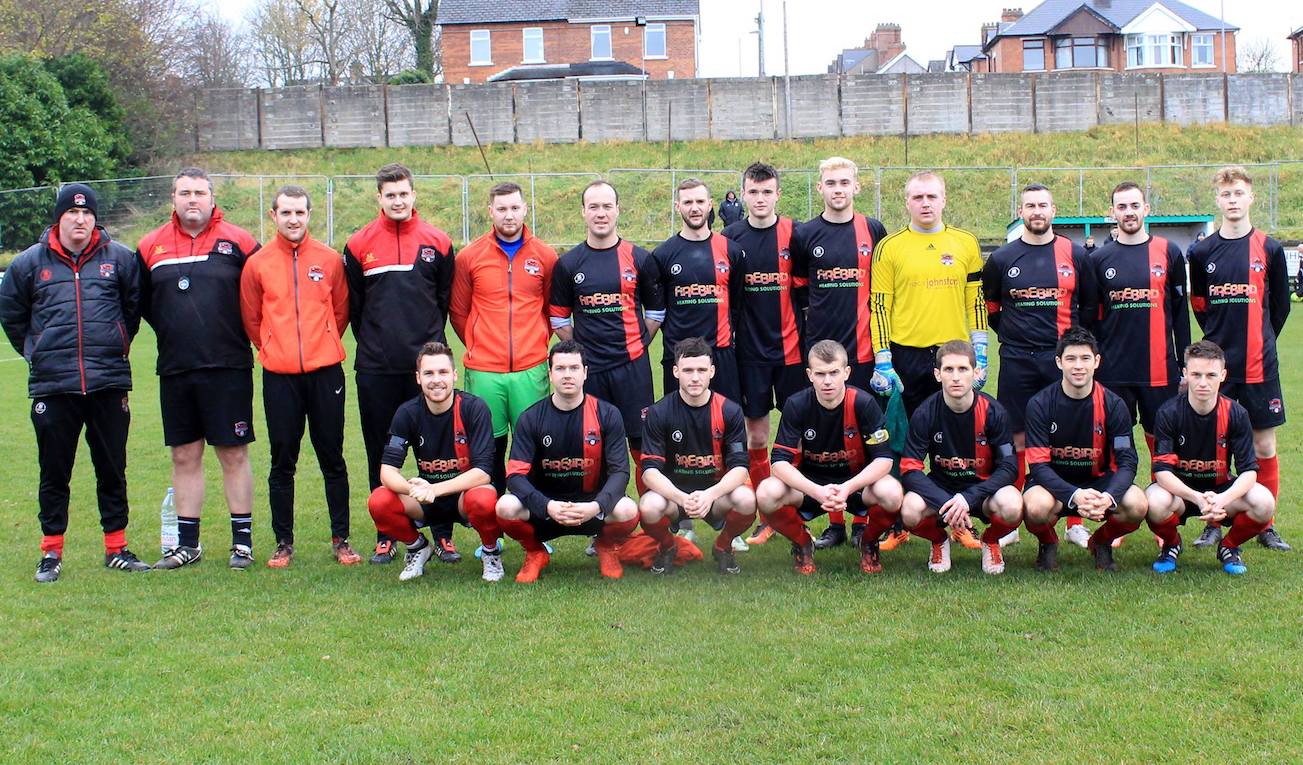 Fivemiletown FC 4 – 2 Armagh City Reserves
The Armstrong Cup opening match saw an experienced Fivemiletown FC run out as convincing winners over a youthful Armagh City Reserve side who will be able to take a lot of positive actions for the forthcoming season coming from this very competitive but sporting match.
Both teams started off playing with a well-constructed passing game on a very hard, and in places uneven surface caused by the long spell of dry weather.
Both teams were evenly matched with each team's defence standing strong against their opponents.
It was however, City Reserves who took the lead late in the half when Tavares headed home following a corner kick.
Prior to this Fivemiletown had failed to take an opportunity when they their penalty spot kick rebounded off the post and was cleared.
Half Time 0 – 1.
The second half saw Fivemiletown up their game whilst City Reserves introduced a number of tactical changes which appeared to unsettle their flow and balance.
Approximately ten minutes after the interval break Fivemiletown had taken a two goal lead when they scored twice in quick concession through Carroll and Little.
Although Fivemiletown added a third, City Reserves continued to battle on and were rewarded with five minutes to go when Conor Fearson slid the ball home from a cross to the back post making it 3 -2.
The game was finally settled in the 89th minute when Fivemiletown added a fourth their scorers being Carson and Carroll – who netted his second – and was the overall man of the match.
Sign Up To Our Newsletter