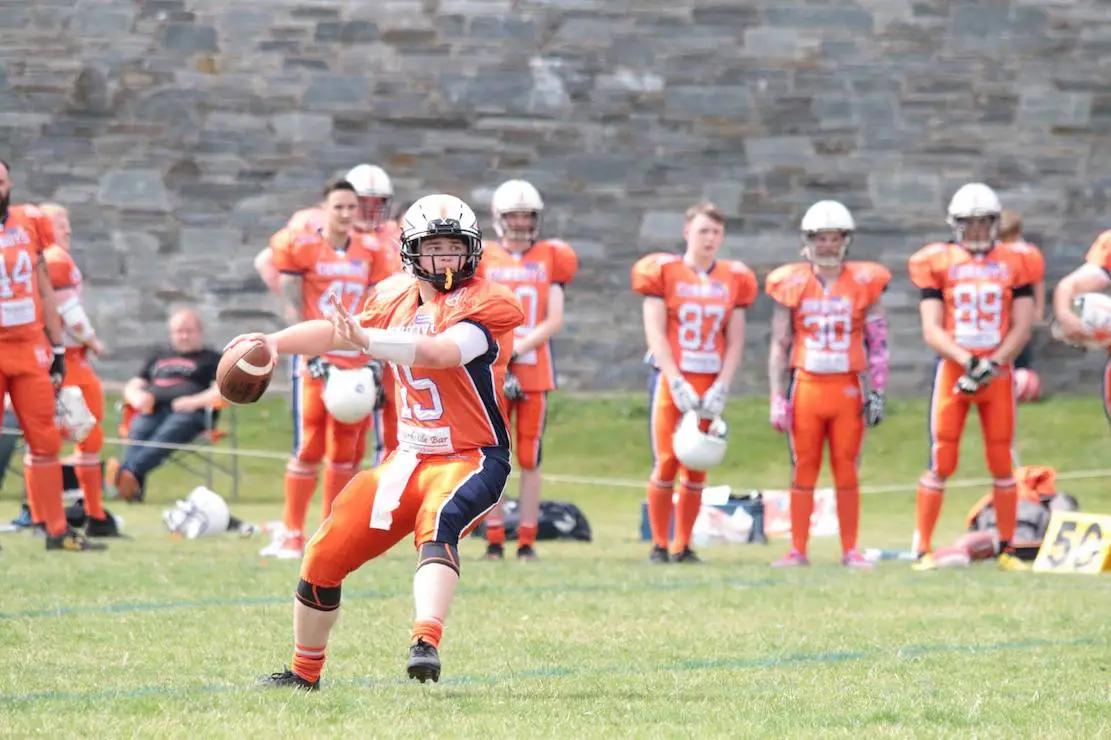 Fresh off their IAFL 1 Bowl win, the Cowboys are now back in the top division of the Irish American Football League, the Shamrock Bowl Conference, and are looking for all shapes, sizes and abilities to join them for the upcoming 2020 season.
Join one of Ireland's oldest American Football programs on the campaign for our 4th National Championship.
This Sunday, November 17 the Cowboys are visiting Armagh – Cathedral Road 3G – 1pm – 3pm
Qualified coaches and current players will put you through your paces in our NFL style Combine and other drills.
Head Coach Greg Loughran looks to "consolidate our position at the highest level, and looking to recruit players who are keen to be coached and learn the basics of our sport.
We offer specialised positional coaching and a warm welcome to anyone who would like to be part of our club' The events are free and all you need is suitable footwear, water and the determination to take someone's position – so why don't you give it a go?
Head of Recruitment Mark Beattie said: "We welcome anyone at all that are keen to try a new sport, the beauty of this sport is that all shapes and sizes are welcome as there is a position for everyone.
"I would encourage everyone to give it a go as you might unearth a hidden talent and join a sport and club that has a unique camaraderie that is hard to find. What have you got to loose?"
Sign Up To Our Newsletter