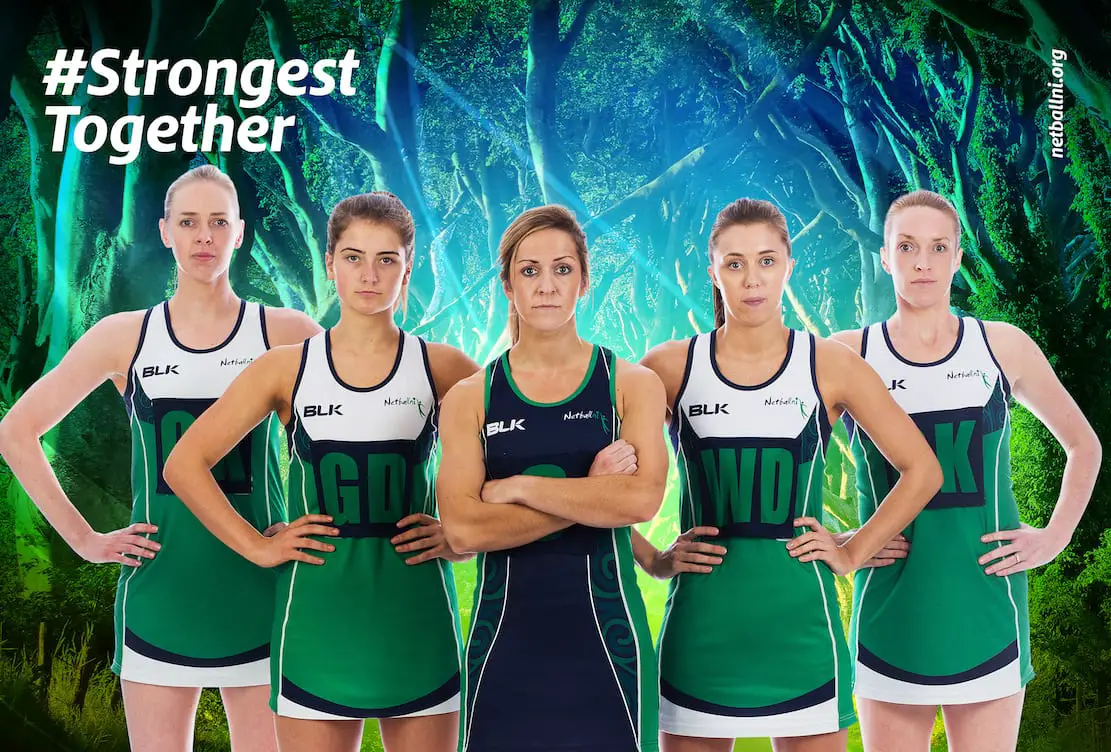 Captain Caroline O'Hanlon and her Northern Ireland netball team-mates will face the challenge of their sporting lives when they take on world champions Australia at the Gold Coast Commonwealth Games on Thursday morning our time.
Tackling the mighty host nation in their own backyard in the prime evening slot (8.30pm) on the opening day of the netball tournament will be an incredible baptism of fire for Armagh gaelic star O'Hanlon and her gallant girls in green.
Australia are the defending Commonwealth champions and go into the competition as top seeds and gold medal favourites, so the capacity crowd of over 5000 at the Gold Coast Convention and Exhibition Centre will expect comparative minnows Northern Ireland to be put to the sword.
After the recent cricket cheating controversy which has humiliated Australians, this fiercely competitive sporting nation will look to their exceptional netballers to provide the perfect antidote over the next two weeks.
Although an outstandingly successful past 12 months has seen Northern Ireland climb to an all-time high of eighth in the world rankings, this fully professional Australian side is in a different league to their amateur opponents.
Netball is unimaginably big in Australia compared to here, with even the domestic competition professional, whereas Bessbrook sportswoman O'Hanlon and her colleagues have to dig deep in their own pockets for the privilege of representing Northern Ireland at international level.
Australia have won no fewer than 11 of the 14 World Cups to date, including on home soil last time out when they edged neighbours New Zealand 58-55 in the final of Sydney 2015 to retain the trophy.
The Kiwis won the gold medal at the 2010 Commonwealth Games, just beating Australia in a thriller after double extra-time in New Delhi, but the Diamonds claimed the title back in emphatic fashion with a 58-40 victory over New Zealand in the decider at Glasgow 2014.
So the hosts have unparalleled pedigree going into Gold Coast 2018 and the notion of it being women against girls this Thursday is reinforced by the height differential facing Northern Ireland as the Aussies often field four players of 6'3" and over.
Northern Ireland did put up a respectable showing against Australia at the 2011 World Cup in Singapore, losing the group game 75-33 to the eventual winners on their own way to the quarter-finals for the first time.
Facing the Commonwealth champions at a Games is nothing new for Northern Ireland as they encountered New Zealand at Glasgow 2014, losing 78-29 but ultimately coming home happy after finishing seventh.
Likewise, while O'Hanlon and her players will want to put their best foot forward on such a massive stage and not be embarrassed, the scoreline from this opening game won't define Northern Ireland's Gold Coast campaign.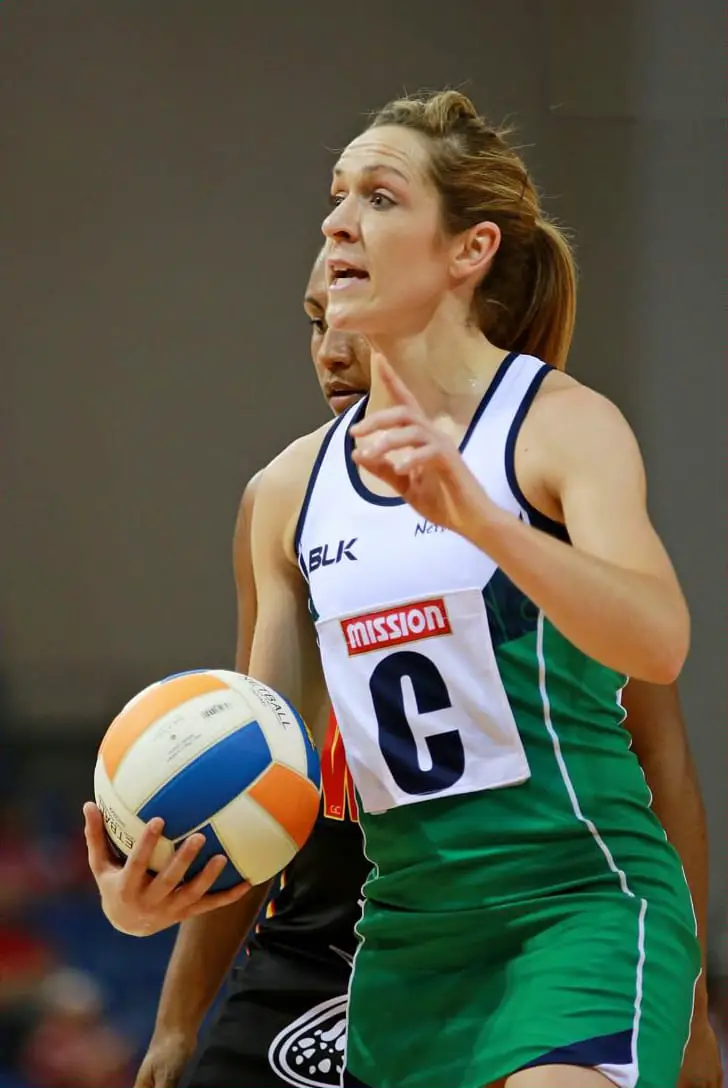 "Facing Australia in the opening game may be a daunting task as they're the best team in the world but we're really looking forward to being part of such a special occasion and, whatever happens, it will be an unforgettable experience. The atmosphere is sure to be phenomenal," enthuses O'Hanlon.
"We've worked very hard to get ourselves onto the biggest stage, are rightly proud of our achievements as a small netball nation and it will be an honour going out there in that green dress knowing we're representing people back home.
"There has been fantastic support not just from within netball but other sports too and I'm grateful for the many messages from the gaelic games family. I can't thank Armagh enough for being behind me so enthusiastically even though being here has meant missing matches.
"I think back to last June and the euphoria after beating Barbados in the Quad Series final in Lisburn but not being quite sure it would be enough for qualification. Now we're here in Australia and all the effort feels worthwhile.
"Most of this squad had the privilege of competing at Glasgow 2014 when being so close to home meant more family, friends and supporters could be there. I'll always remember the orange and white Armagh flags in the arena. This time we're on the other side of the world in incredible surroundings so it's different but brilliant too.
"I'm fortunate enough to have played in two Netball World Cups but our sport can sometimes slip under the wider radar so Glasgow definitely felt bigger, being part of a multi-sport event. Netball is very much a Commonwealths sport and the top12 countries are all at the Games.
"With netball unfortunately not being in the Olympics yet, the Commonwealths are the biggest platform for our sport. That and the fact we finished seventh last time made the Glasgow Games my career highlight to date and now we want to push hard for fresh success.
"We've had an amazing 12 months, from winning the Quad Series tournament, qualifying for Gold Coast and breaking into the world's top 10 to winning silver at the European Championships and getting up to eighth in the rankings."
In 2017, Northern Ireland won nine of their 10 Tests, with more than half of the victories coming against teams from the world's top 12 and the sole defeat being at the hands of fully professional England.
"Then in January we secured qualification for next year's World Cup whereas in the lead-up to the last Commonwealths we'd missed out on a place at Sydney 2015 thanks to an agonising 45-44 defeat to Scotland, so this has been a very productive period for Northern Ireland netball.
"I suppose on the back of that we've had unprecedented profile and recognition, especially picking up four trophies at the Belfast Telegraph Sports Awards. We've really raised the bar and now we want to keep pushing on.
"Our success over the past 12 months means there's greater external expectations on us than ever before, both within the Northern Ireland sporting public and the international netball community, but I don't think we'll be bothered by that as such.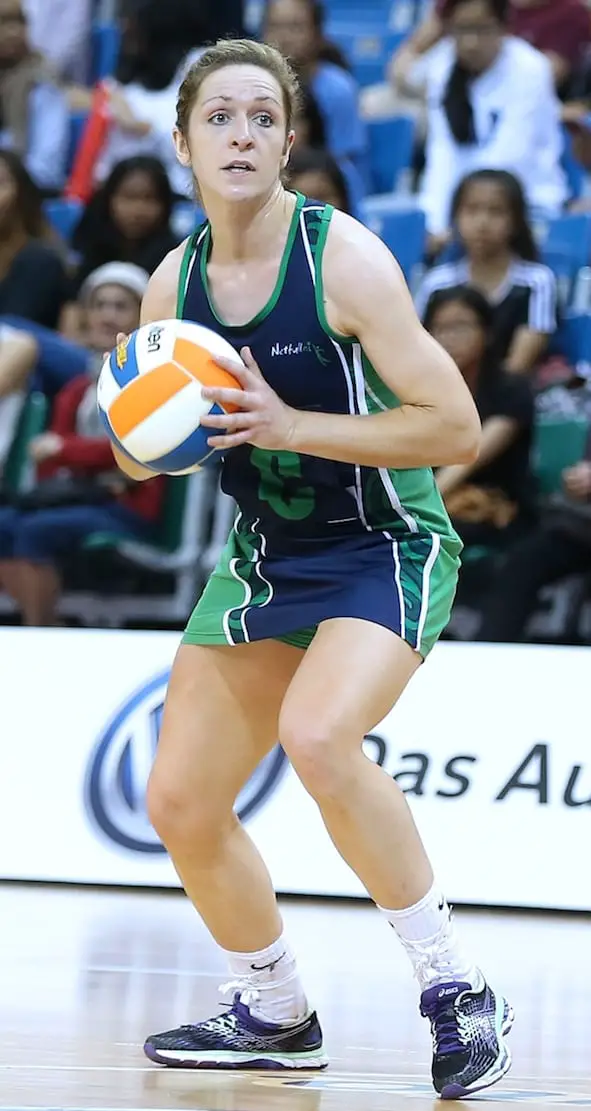 "Over recent years we've set ourselves very high standards and I suppose punched above our weight. We've got results against countries with far more resources, much deeper player pools, full-time coaches and so forth. Those things haven't daunted us.
"One benefit of being such a small country is that the turnover of players in the national squad is less. We're a very tight group, like a club team really, with absolute belief in each other, in our genuinely inspirational head coach Elaine Rice and her excellent backroom team (which includes former Derry goalkeeper Eoin McNicholl as strength and conditioning coach)."
Given the importance to Northern Ireland netball of qualifying for major events, there was more pressure on Rice's side going into last June's Quad Series or this January's European regional qualifying competition for the 2019 World Cup than there is approaching Gold Coast.
Both times this team delivered under claustrophobic pressure but they have also shone each time they have reached major tournaments in the past decade, that 2011 World Cup and those 2014 Commonwealth Games in Glasgow, with the pressure effectively lifted.
"We can never take qualification for these tournaments for granted, something brought home to us by the Irish cricket team missing out on a World Cup place the day we were on route out to Australia. It isn't long since Northern Ireland's footballers just failed to qualify for Russia 2018.
"By contrast we've seen the waves Ireland have made at previous Cricket World Cups or the excitement created by both Northern Ireland and the Republic being at the Euro 2016 football finals so it's great to have earned our time to shine.
"The real lows, like being ranked 21st in the world a decade ago before Elaine came in for her first spell as head coach, or missing out on the 2007 and 2015 World Cups, just make me appreciate the good times more and determined to make the most of them," reflects Caroline.
The Northern Ireland netballers checked back into the athletes village at Parkwood on Saturday night after a week's training camp in Tasmania which included three warm-up matches.
They were beaten by Wales the day after arriving and full-time Melbourne-based Suncorp Super Netball team Collingwood Magpies before finishing with a win over the Tasmanian state side with Rice giving all 12 players plenty of court-time each game.
Rice said this squad selection was her hardest decision in sport and Northern Ireland's depth is set to be tested at this tournament as the girls in green face a very busy schedule of six tough games in eight days.
On paper, the fixtures fall favourably with a rest day after the late evening showcase clash with the Aussies to prepare for Saturday's tilt at fifth seeds South Africa, who Northern Ireland ran close in the third Test in Cape Town in 2012 and last played in Antrim three years ago.
They would need to upset South Africa to break into the top six because Caribbean giants Jamaica, who beat Northern Ireland 65-34 at Glasgow 2014, should be a bridge too far on Sunday
On paper, Northern Ireland are expected to start with three defeats against the teams ranked above them in the group and then they have their second rest day before the crunch clashes with Barbados and Fiji next Tuesday and Wednesday.
Although O'Hanlon's side have beaten both in the past 12 months, Barbados and Fiji have traditionally been above them in the pecking order so Northern Ireland will need to be at their absolute best to get the two wins.
If they do, finishing fourth in their group would mean meeting the equivalent team from the other pool in next Thursday's cross-over classification fixture when their opponents would probably be powerful African outfit Uganda or celtic cousins Scotland or Wales.
So the girls in green would need three wins in three days against strong teams to emulate that superb seventh place finish from last time, underlining just how testing this tournament will be but world-class centre O'Hanlon will relish that challenge.
Northern Ireland's most capped player of all time and now most successful captain, British SuperLeague star O'Hanlon is the taliswoman who holds this team together and makes them tick.
The 33-year-old brings incredible calm in big games and uses all her experience in controlling the tempo, pulling the strings and combining great vision and a superb range of passing with endless energy, relentless workrate and deceptive physicality.
It is fitting that she has this opportunity to captain her country at a Commonwealth Games and being chosen as official flag-bearer for the overall Team NI at Wednesday's opening ceremony, was an honour which reflected the esteem in which this superb sportswoman is rightly held.
Sign Up To Our Newsletter