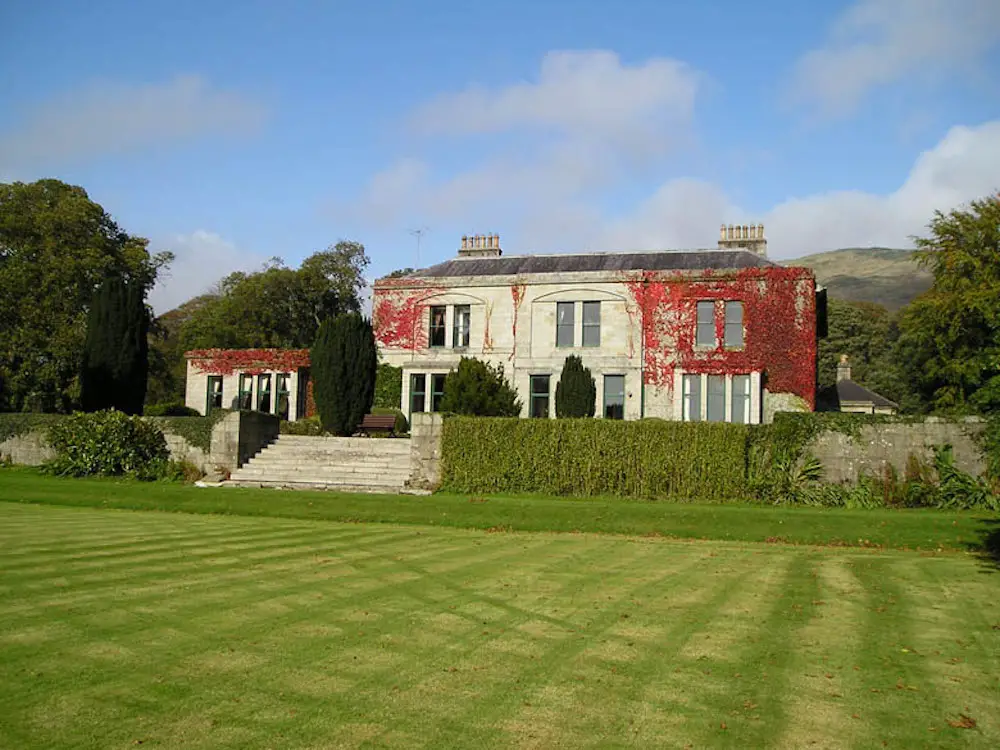 A new luxury 126-bedroom hotel and spa – on the site of a fire-damaged stately home – is expected to bring in the region of 70 jobs to a Co Down coastal town as part of a multi-million pound redevelopment.
Mourne Park House at Kilkeel – ancestral home of the Earls of Kilmorey – is in line for a major transformation which will be a huge draw for the area.
The main body of the property was constructed around 200 years ago. And it was almost totally destroyed by fire seven years ago, with little but the main stone walls left standing.
In its current form, Mourne Park House is described as a "private dwelling house, partly vacant since May 2013".
Now owner Marion Scarlett Needham Russell has huge plans for the site.
It will involve both refurbishment and new building work.
And the overall development – upon completion – will lead to the creation of a new luxury hotel incorporating a spa, function room, restaurant and manager's quarters.
There will also be "associated facilities" as well as car parking provision for staff and guests.
The spa facilities will be located within an existing walled garden.
An application is seeking permission for a change of use and new building and this has gone to Newry, Mourne and Down District Council for consideration.
The work would see refurbishment of the "listed private residence and provision of a new build extension, gate lodge, associated site works and minor realignment of the existing access gates at the White Water entrance".
The existing property boasts floor space in excess of 38,000 sq ft.
But the new buildings will see this proposed hotel almost three times that as floorspace is intended of close to 137,000 sq ft.
According to a pre-application discussion paper, a site meeting took place in February – shortly before the Covid-19 lockdown came into force – involving Historical Environment Division.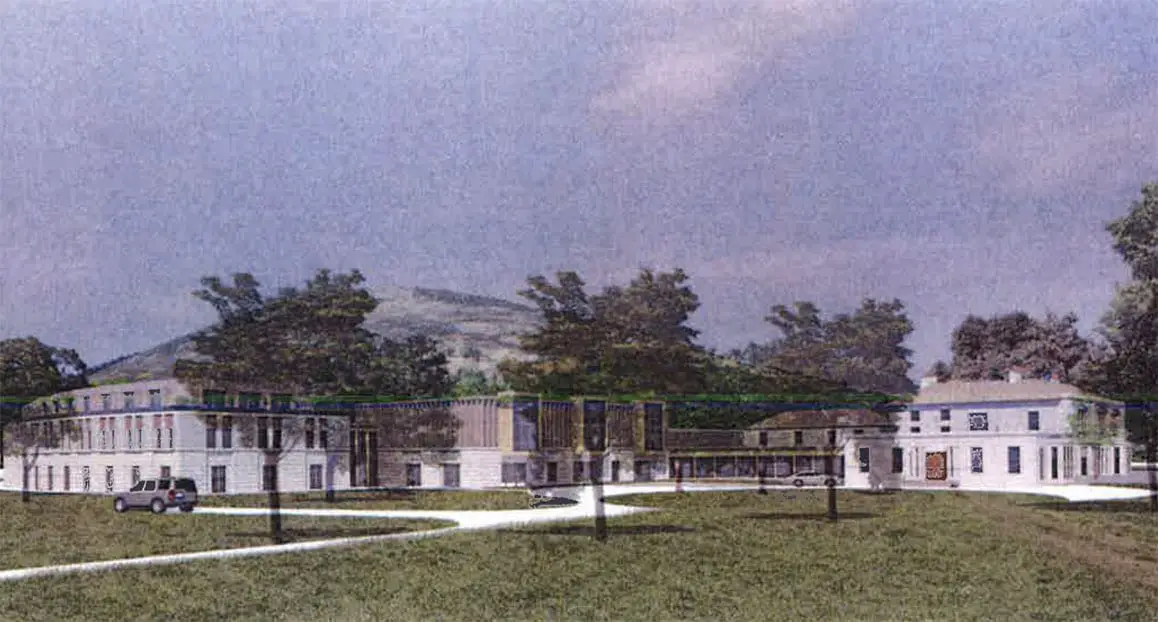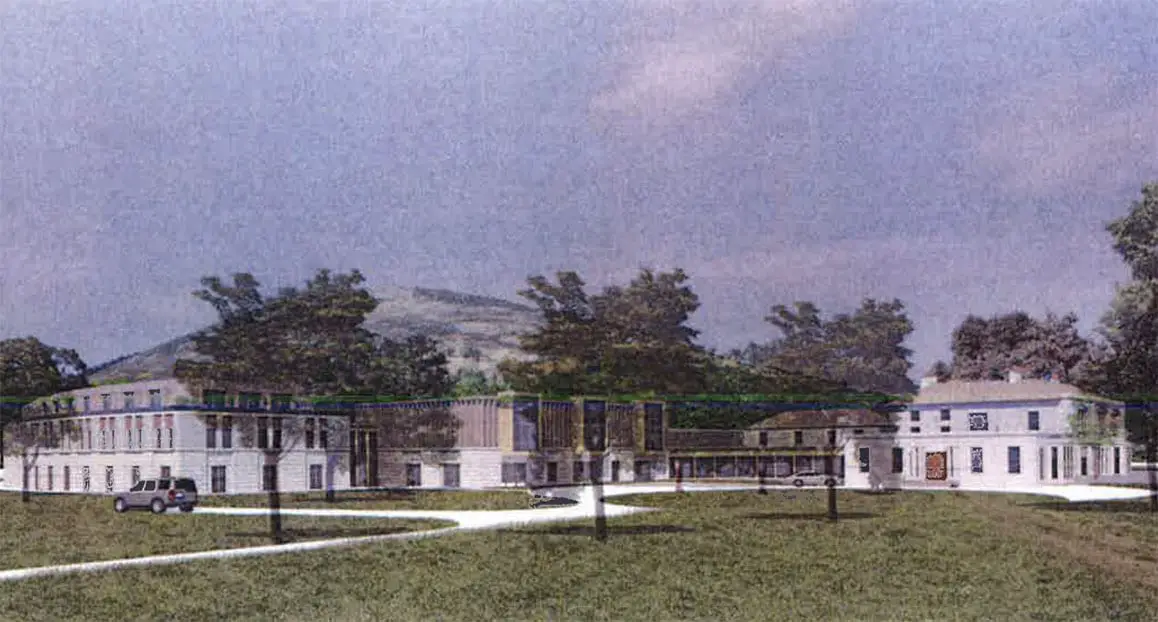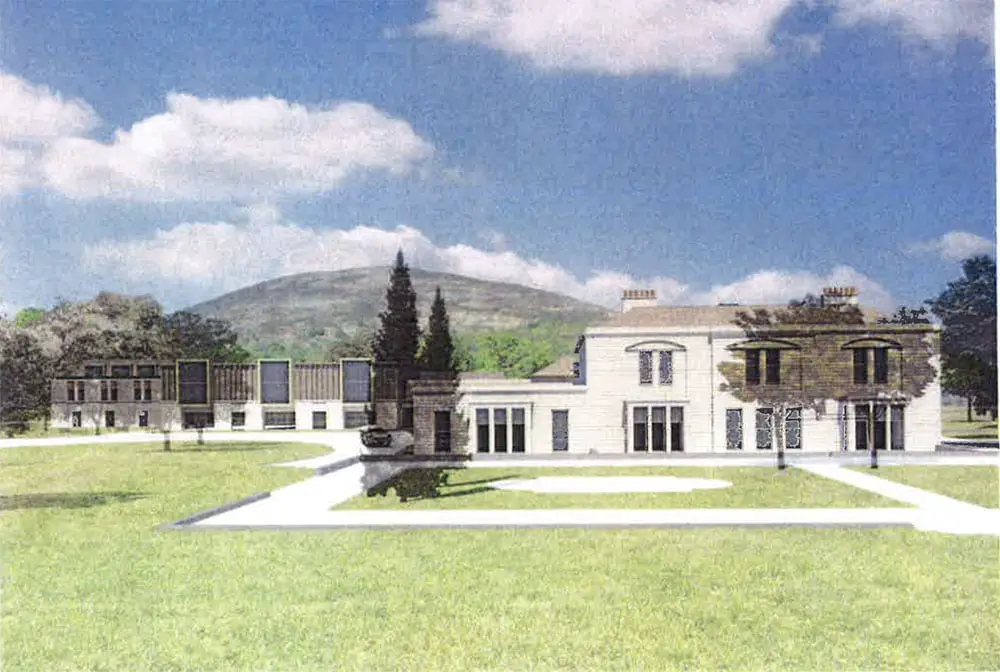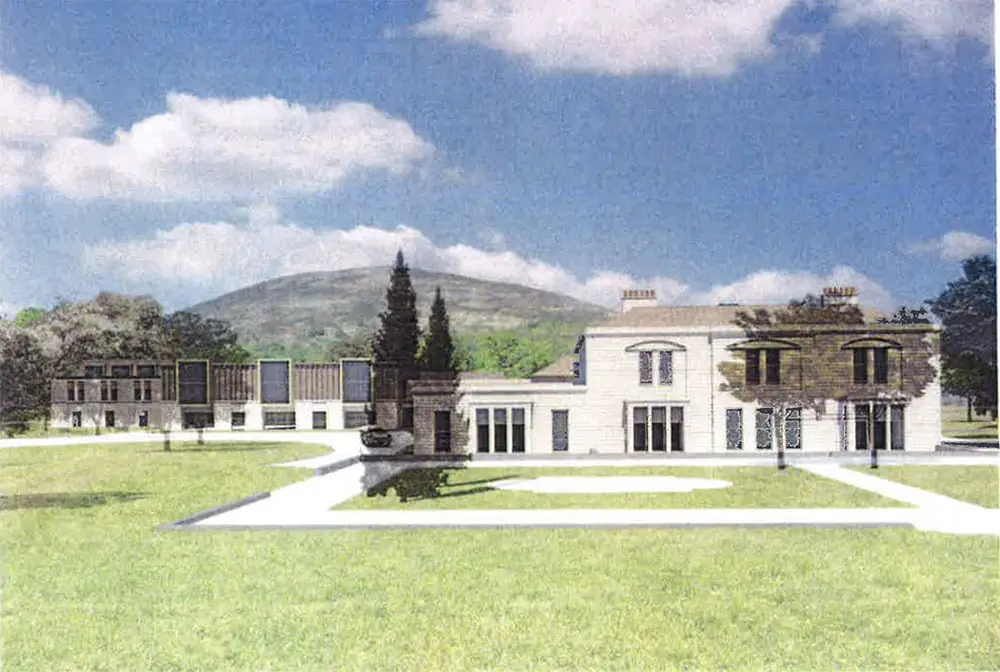 It revealed that various hotel model options had been considered during early feasibility studies.
It says the amount of accommodation represented on the current plans was the "minimum required to create a viable business plan".
The discussion paper says the applicant has confirmed that "if sufficient hotel accommodation is not achieved then the business plan would not be feasible and therefore the project would not proceed".
And it adds: "This would unfortunately lead to the continued rapid degradation of the Mourne Park House and to the ultimate demise of the entire site."
It was agreed to develop the proposed bedroom block by positioning if further north towards the rear of the site to "reduce the size of the bedroom block extension and thus reduce the visual impact on the existing house".
According to a structural engineer's report the remainder of the main building – which originally comprised a 17-bedroom listed house set in lush parkland – is in a "state of disrepair with its general condition deteriorating largely due to water ingress".
It states: "It is proposed to repair and refurbish Mourne Park House as part of a broader development to include a new-build bedroom block extension.
"We understand the main house would subsequently accommodate, for example, restaurant and bar with kitchens, a minor conference suite, some bedrooms, services and a spa being accommodated in the single-storey elements to the rear.
"We understand that this refurbishment would maintain the form and character of the original premises."
Having conducted an inspection of the site the structural engineer felt it "feasible to undertake the proposed repairs and refurbishment" and was of the professional opinion that this could be carried out "without significant detriment to the existing structural elements".
All of the associated papers – including detailed architects drawings – are now with Newry, Mourne and Down District Council planners.
The application is being publicly advertised this week and a decision is expected later in the year.
Support your local news...
We have always been free to our readers and will continue to remain so but your contribution, however big or small, will help us remain independent while allowing us to bring you more of the news you want to read right across our two boroughs.
Your support is invaluable – thank you.