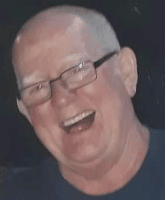 Ruddy, November 21, 2022, in Birmingham, late of Toragh Park Newry. Micheal (Bazzy) beloved husband of Patrice and father of Micheal and Keith and the late Padraig R.I.P, beloved son of the late John and Lily Ruddy R.I.P and brother of the late John and P.J R.I.P also Frank, TR, Maurice, Paul, and sisters Mary, Marie, Ann, Irene and Teresa. Grandchildren, nieces and nephews, great nieces and nephews and entire family circle.
"May His Gentle Soul Rest In Eternal Peace".
Contact us via email marketing@armaghi.com and our dedicated team can help you choose a fitting tribute.
Sign Up To Our Newsletter