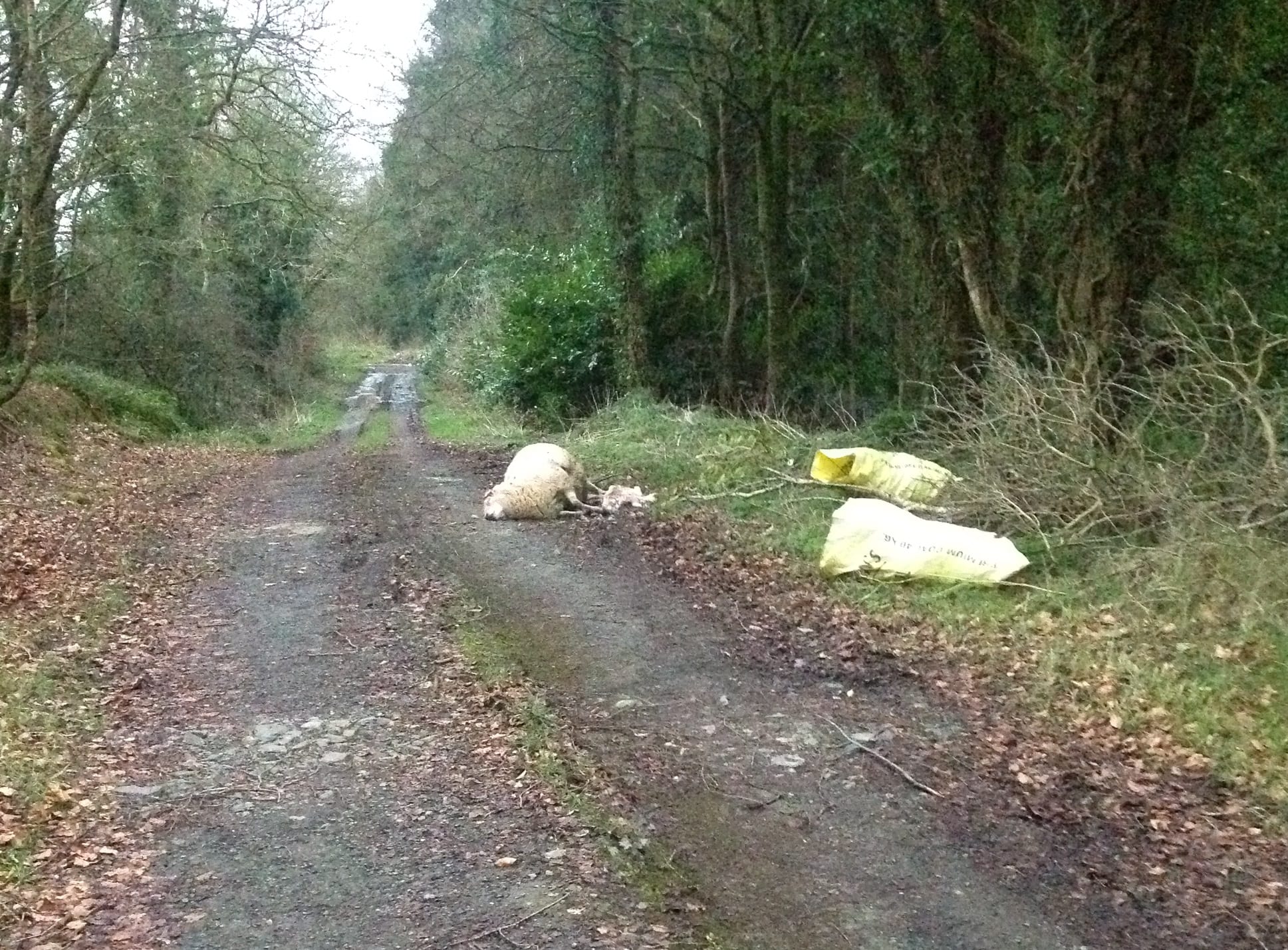 The carcass of dead sheep have been left strewn yards from a county Armagh primary school.
Councillor Kate Loughran has condemned those responsible for dumping a dead sheep along the road side not far from St Malachy's Primary School, Ballymoyer.
"Those responsible for the indiscriminate dumping of a dead sheep within yards of St Malachy's Primary School have to be condemned outright," she said.
"The carcass was found lying on an abandoned portion of old road, near the junction on the left travelling towards Whitecross and I have asked that council officials investigate the matter.
"I was contacted by a number of people in the community raising concern about the incident.  One young mother expressed how distressed her children became when they saw the carcass.  Those responsible have no consideration for the animal, the environment or this community."
She added: "There are very clear guidelines and processes for disposing of dead animals and they are there for a reason. This is a beautiful area and whilst there is no stream nearby, a decomposing carcass can put all sorts of toxins into local streams or river ways; this is not to mention the impact on wildlife.
"I would appeal to those responsible not to use our countryside as some sort of dumping ground.  The people of this area are outraged and I would urge the community locally to be vigilant for such dumping and report any suspicious activity to the appropriate authority."
Read more news:
Eight people arrested after early morning drug raids
Community devastated after father-of-four dies tragically on holiday
Digger stolen and driven three fields before loaded onto lorry
First image shows planned £8.4m Daisy Hill paediatric unit with work to start next month
Huge boost as work on new £6.9m Craigavon paediatric unit to start next week
Become a member
Support local, independent businesses by becoming an independent member.
Become a member