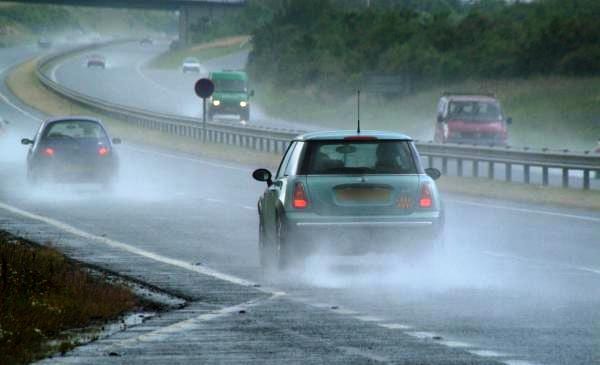 It's the calm before the storm and motorists are being advised to take extra care on the roads with a very wet weekend ahead.
A yellow weather warning for rain is in place over the next numbers of days and there is the potential for a lot of surface water and flooding in areas.
The weather warning takes affect from 3pm today (Friday) and lasts right through until tomorrow (Saturday) afternoon.
Forecasters are warning of persistent and very showers showers and, after a drier and short-lived spell moving in tomorrow afternoon, further heavy rain is expected from Sunday and continuing into Monday and the first part of next week.
The Met Office is warning of the potential for disruption due to flooding and hazardous driving conditions.
The advice, as always from police, would be to slow down and take extra care, driving at a speed suitable for the road conditions.
Read more news:
Martin Rocks sets new record in Mizen Head to Malin Head challenge
Rally car stolen from garage in county Armagh
Police hunt masked man after attempted hijacking
It's true! Kids DO say the most embarrassing things!
Security alert forces Armagh primary school to close as area is cordoned off
Free Giveaways and Newsletter
Become an Armagh I member – for FREE – for all our great giveaways and regular newsletter. Sign up here.