This is 10-year-old Katelyn Carson captivating guests at the wedding of her mum and dad on Friday.
Katelyn, who had never sung in public before, took to the microphone to sing 'Better Place' by American singer Rachel Platten in front of 120 guests.
And there was hardly a dry eye in the house – including mum and dad Grace and Gareth- by the time she had finished.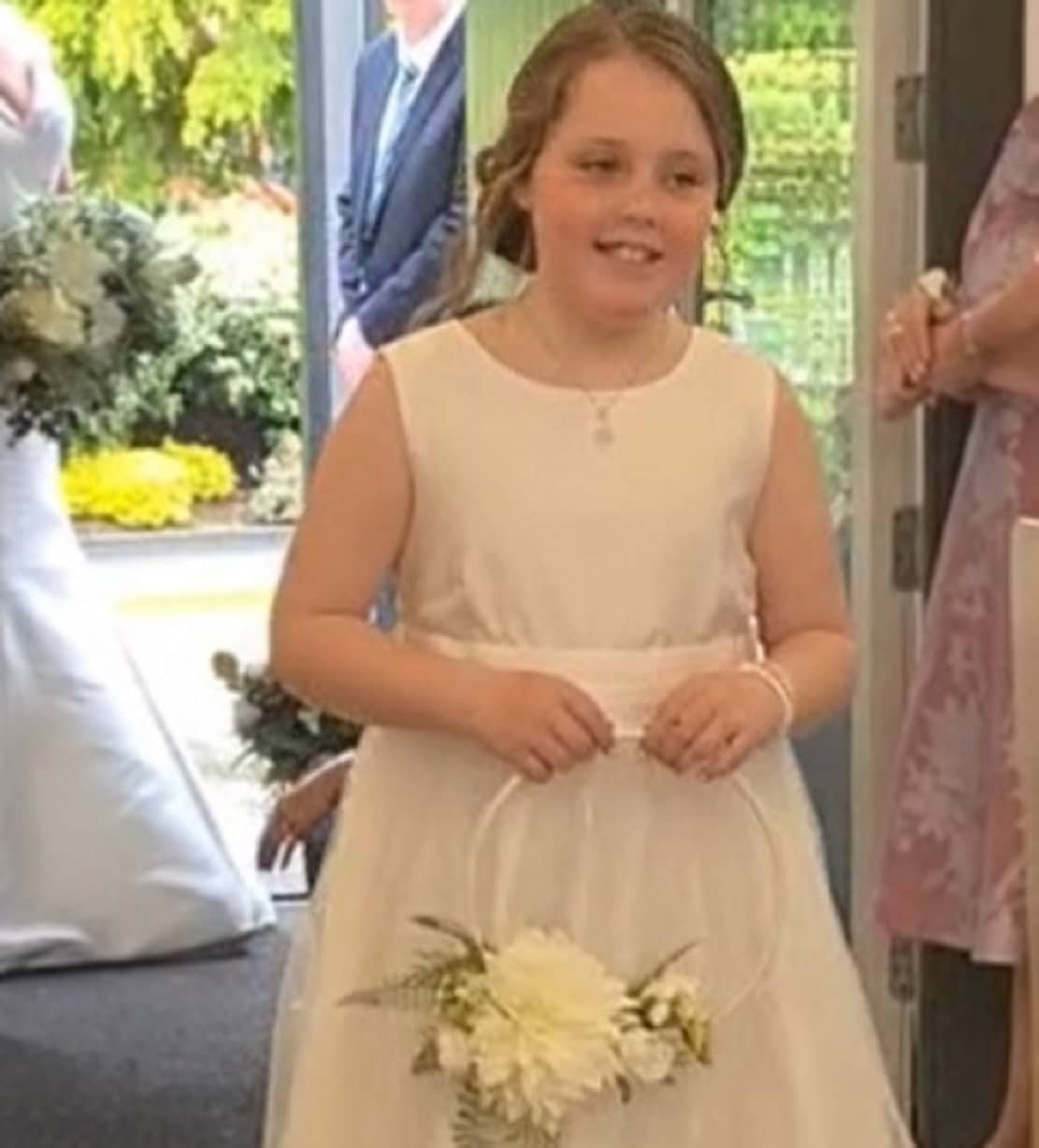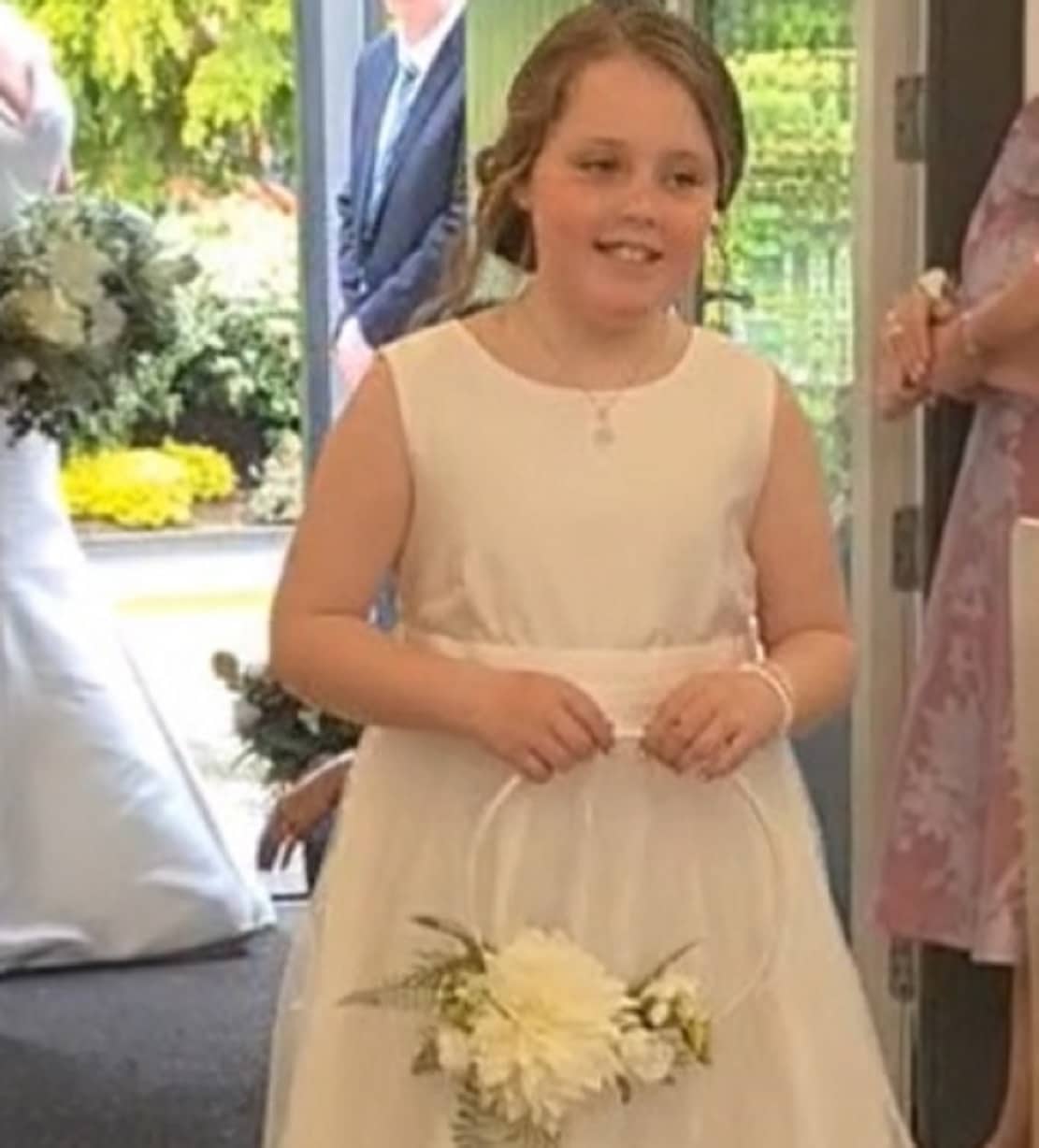 The couple, who live in Moira and have been together for 12 years, were married at the Rosspark Hotel, Kells, in what was third time lucky.
They had originally planned to marry in September 2020 but were thwarted by the Covid-19 pandemic.
A second date in May 2021 also had to be abandoned for the same reason.
On Friday, both Katelyn, a P6 pupil at St Francis PS in Lurgan, and her sister Alannah (4) were page girls at the wedding, with Katelyn creating special memories by singing the song to her parents' first dance.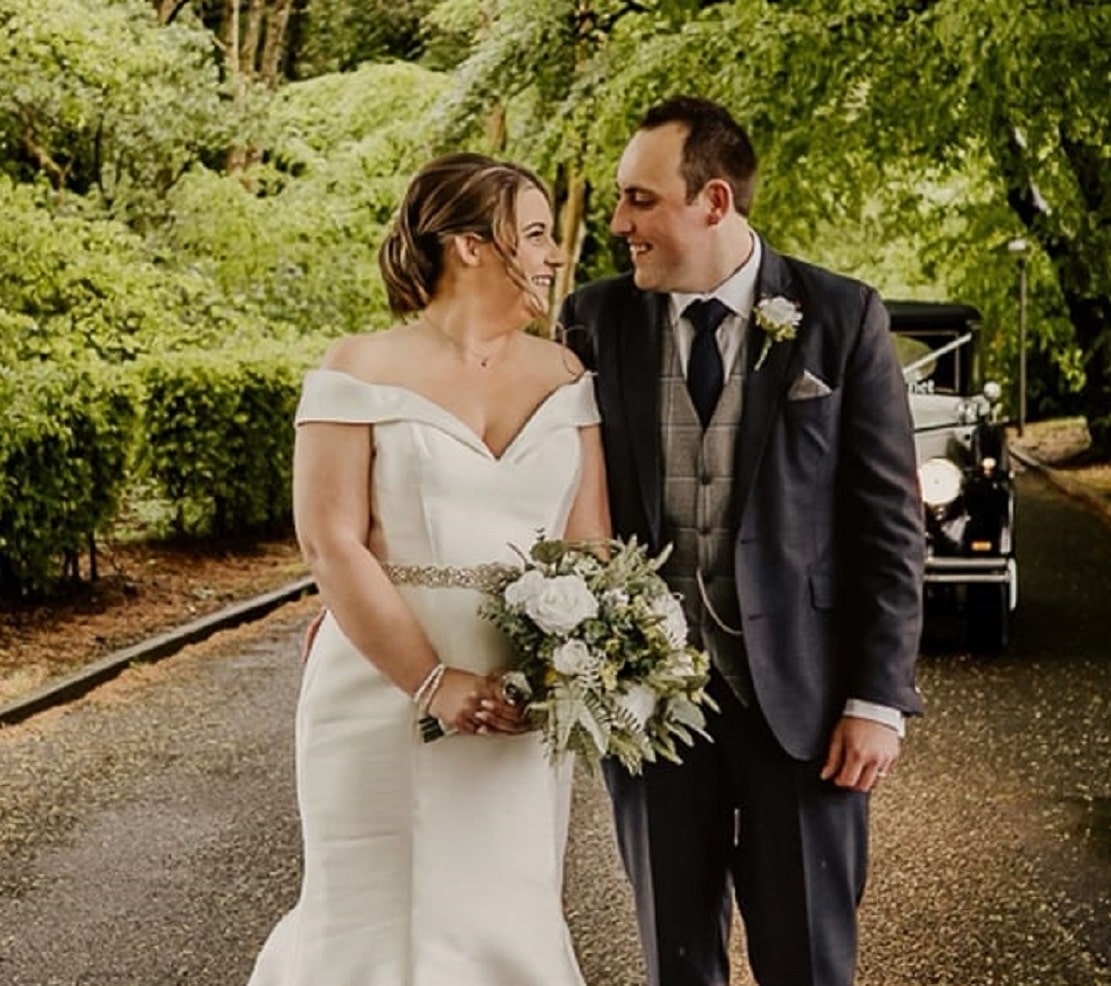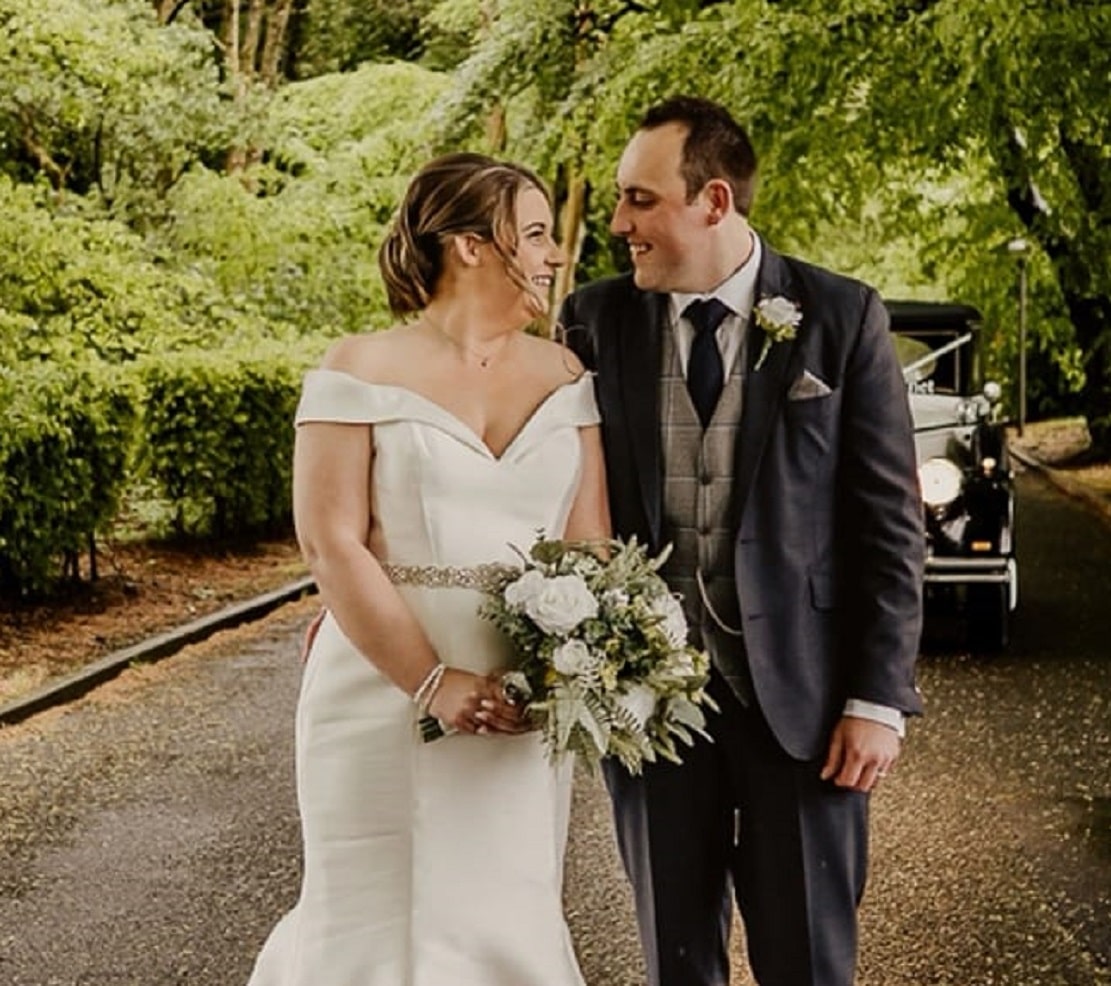 Said Grace: "We knew she was getting up to sing but nobody else did. Katelyn chose the song and we just loved the words.
"It was one of those moments where I couldn't make eye contact with anybody. It was so emotional. I think even some of the men cried.
"It was a fabulous day but it was over in a blink. It was lovely to get friends and family together after such a long time."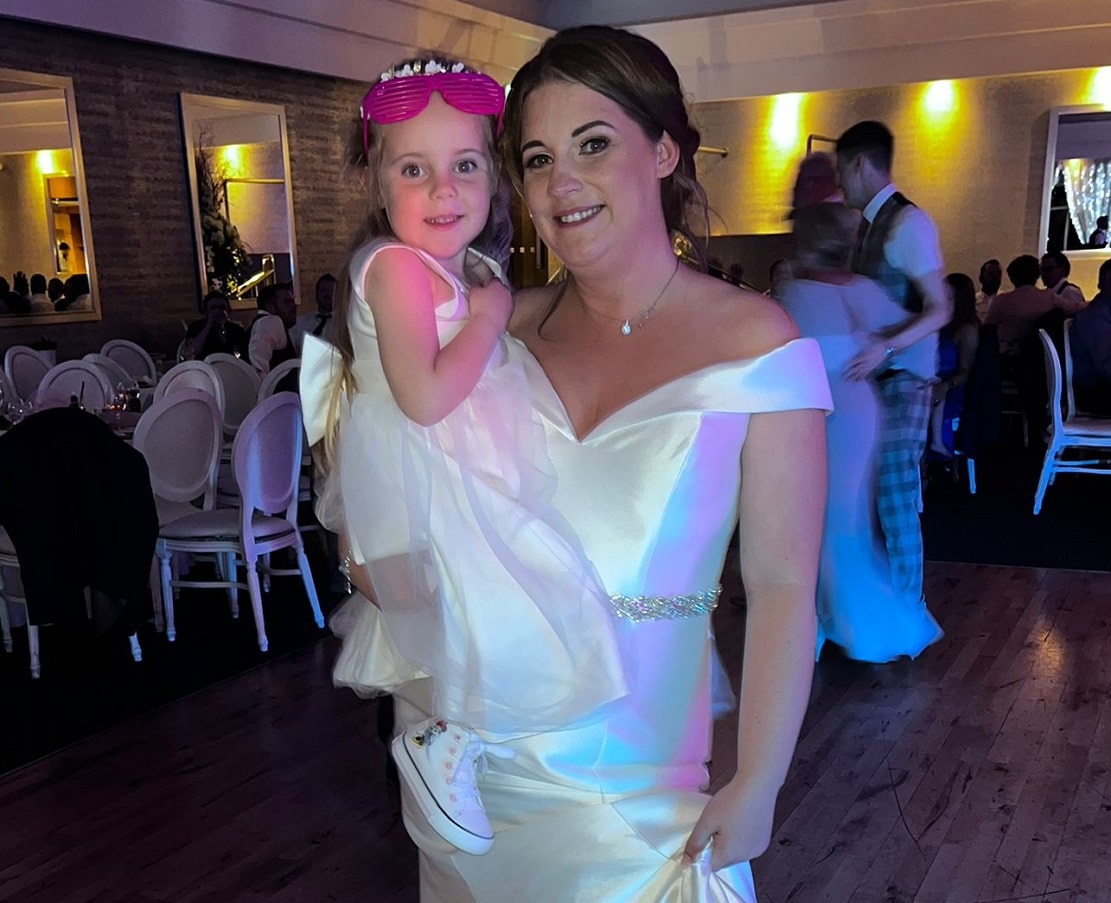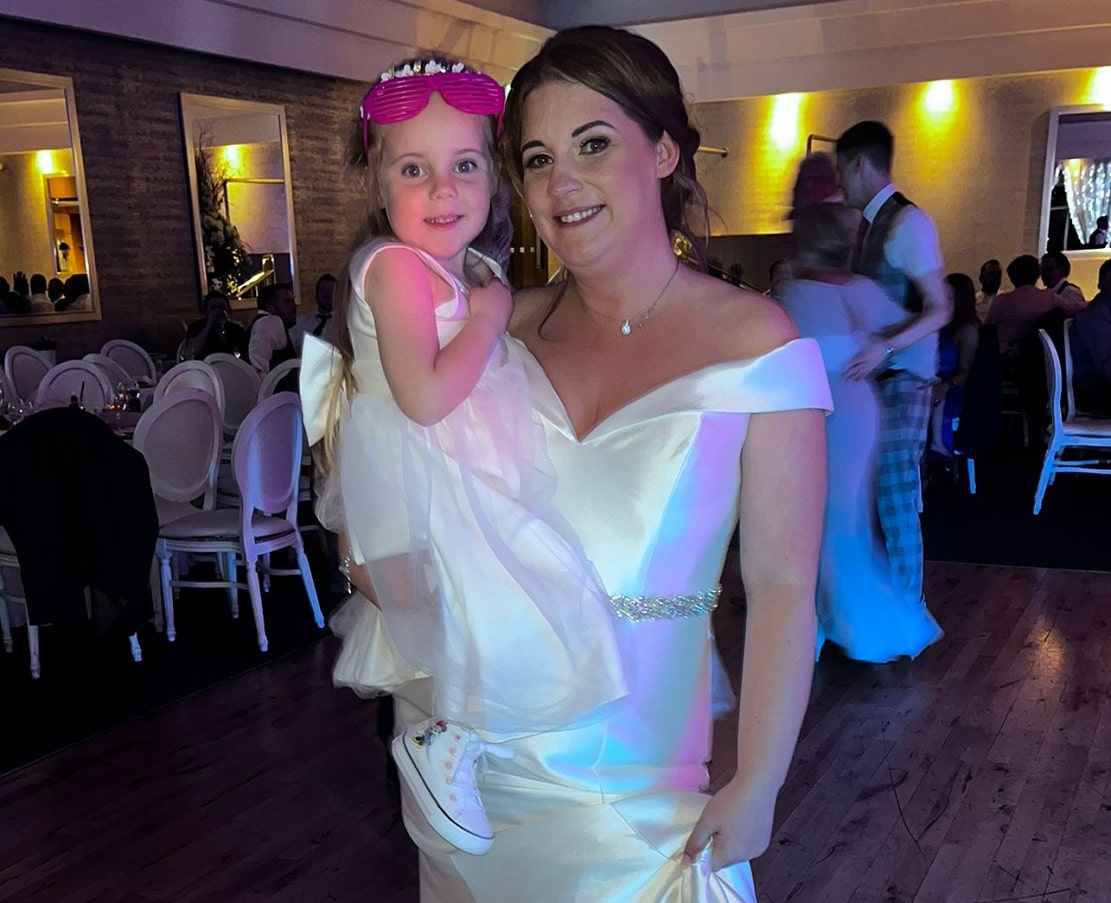 Grace also had a special word of thanks for her bridesmaid Kerri Boyles who helped Katelyn practise and also made sure the secret didn't get out.
Subscribe to our YouTube channel for more videos and our weekly podcast
Sign Up To Our Newsletter