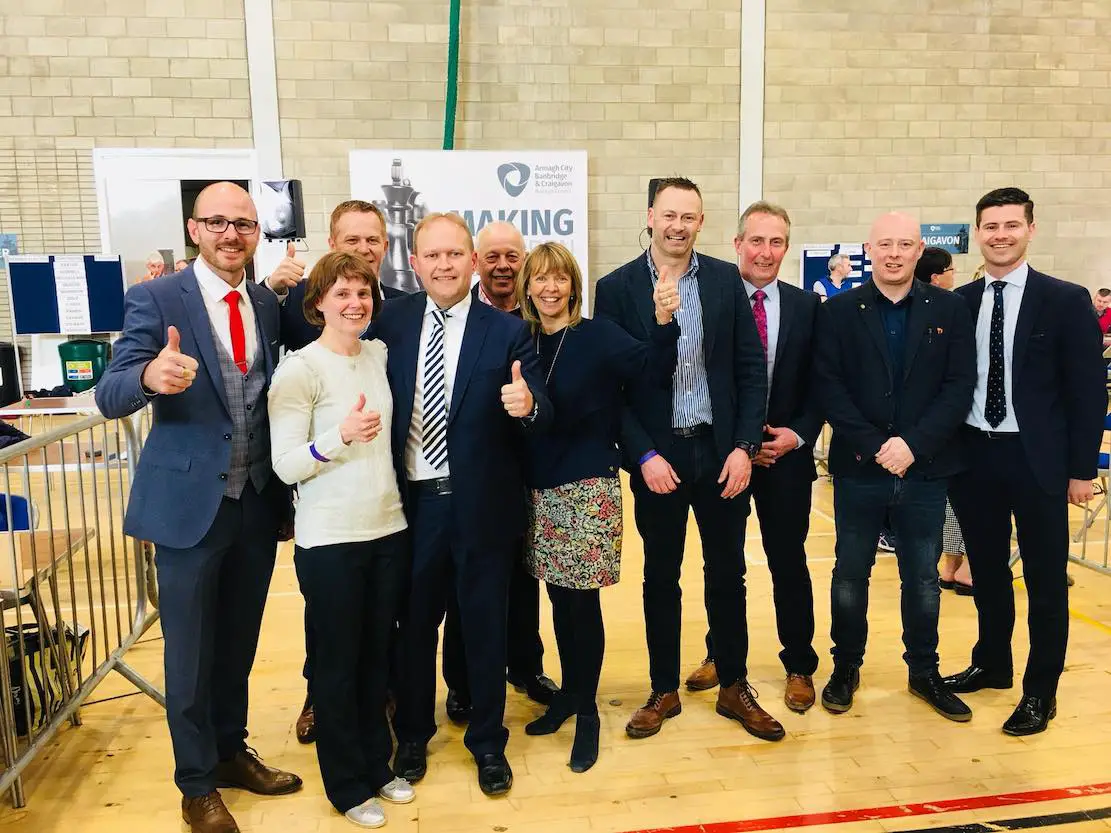 The DUP's Gareth Wilson has romped home to election in Cusher after receiving 2,248 first preference votes.
He was closely followed by Independent Paul Berry who enjoyed another good day at the polls, receiving 2,009 votes himself.
Ulster Unionist Jim Speers, who cantered to success in 2014 with 2,221 votes will be made wait after receiving 1,633 votes, however, with transfers, his re-election is pretty much a foregone conclusion.
Sinn Fein could be about to take the seat in Cusher for the first time ever as Brona Haughey gathered an impressive 1,519 first preference votes, with fellow first-timer Seamus Livingstone collecting 901 for the SDLP.
Gordon Kennedy (UUP) and Quincey Dougan (DUP) are in a two-way battle for one of the five seats in what promises to be a photo finish in this one.
Independent Paul Bowbanks has been eliminated and Gareth Hay of the Alliance should follow pretty soon having picked up just 462 votes.
Local Elections 2019: Live updates from Banbridge and Newry as counting begins
CUSHER (quota 1,910)
Gareth Wilson (DUP) 2,248
Paul Berry (Ind) 2,009
Brona Haughey (SF) 1,519
Jim Speers (UUP) 1,633
Gordon Kennedy (UUP) 1,229
Quincey Dougan (DUP) 1,215
Seamus Livingstone (SDLP) 901
Hay (All) 462
Bowbanks (Ind) 241
Sign Up To Our Newsletter