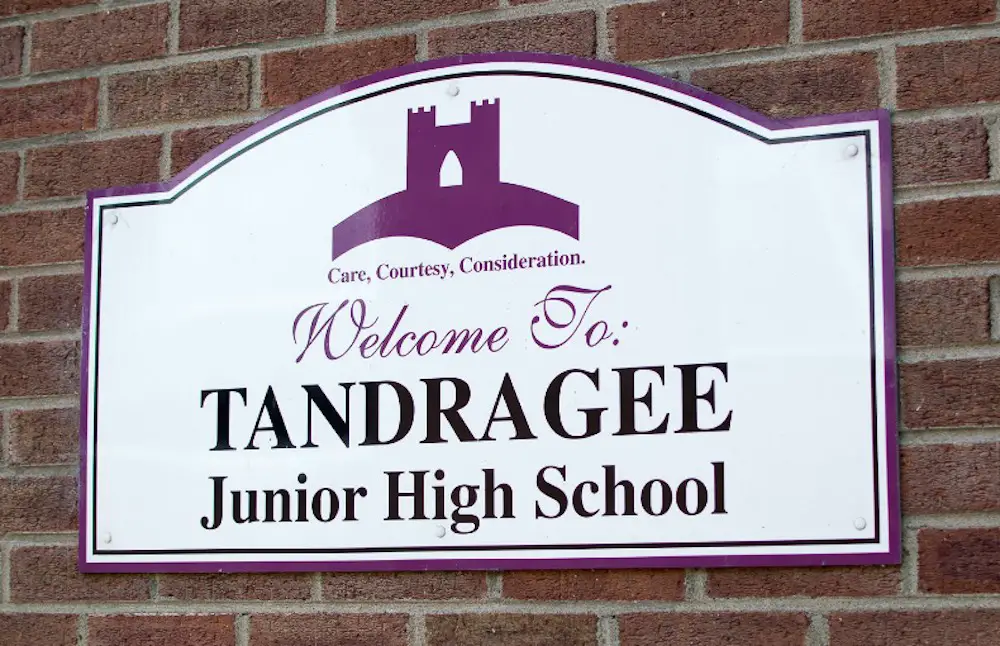 Two Co Armagh schools are among nine which will benefit from major capital works as they share in a huge investment of £156 million.
Tandragee Junior High School and St Mary's Primary School in Craigavon will see new state-of-the-art facilities being created.
Education Minister Peter Weir today announced the nine schools would advance in design under the major capital works programme.
Three primary schools and six post-primary schools will benefit.
Speaking in the Assembly, the Minister said: "I am today announcing nine school projects to advance in design under the Major Capital Works Programme, which will result in an investment in the region of £156 million in the schools' estate.
"Improving the schools' estate is one of my priorities and in the current unprecedented and difficult times, I hope this latest announcement regarding major capital investment will send a strong signal to the local construction industry and local communities that the Department of Education is planning for the future and is committed to supporting the local economy and the wider community through the delivery of our capital programme.
"My Department's capital programme aims to ensure that all our young people are educated in school facilities which are safe, secure and fit-for-purpose, enabling them to receive the quality education experience required to help them to fulfil their potential.
"This announcement today represents another strand of the overall capital programme and follows my announcement in May of funding of a further sixteen projects under the School Enhancement Programme."
The three primary schools are Holy Trinity PS, Enniskillen, St Catherine's Primary, Strabane, and St Mary's Primary, Craigavon (Derrymore Road).
The post-primary schools are All Saints College, Belfast; Blessed Trinity College, Belfast; St Conor's College, Coleraine; St Louis Grammar School, Kilkeel; St Patrick's College, Maghera; Tandragee Junior High School.
SDLP Upper Bann Representative, Dolores Kelly MLA welcomed the inclusion of St Mary's Primary School.
"I am delighted to hear that St Mary's P.S in my own parish is included in the Capital Build Programme," she said.
"It is one of approximately nine schools to benefit from a total estimated capital investment of £156 million
"This will be a double cause of celebration for the school as the school commences its 50th anniversary.
"Along with SDLP colleagues across the North, I have been advocating for some time to ensure this scheme commences urgently and pupils, teachers and parents reap the benefits. I want to applaud the tireless advocacy of the staff and parents who worked very hard to make this a reality.
"It is essential that our children are able to study in a comfortable and appropriate environment. The knock on effect of these refurbishment works represents a much-needed win for the construction industry. These works will provide a vital stream of work for the industry, which has come through a challenging time in recent months, as a result of COVID-19."
Ms Kelly added: "It is vitally important that there are no delays in getting these improvement projects
started so that teachers and pupils can experience a better educational environment."
Sign Up To Our Newsletter