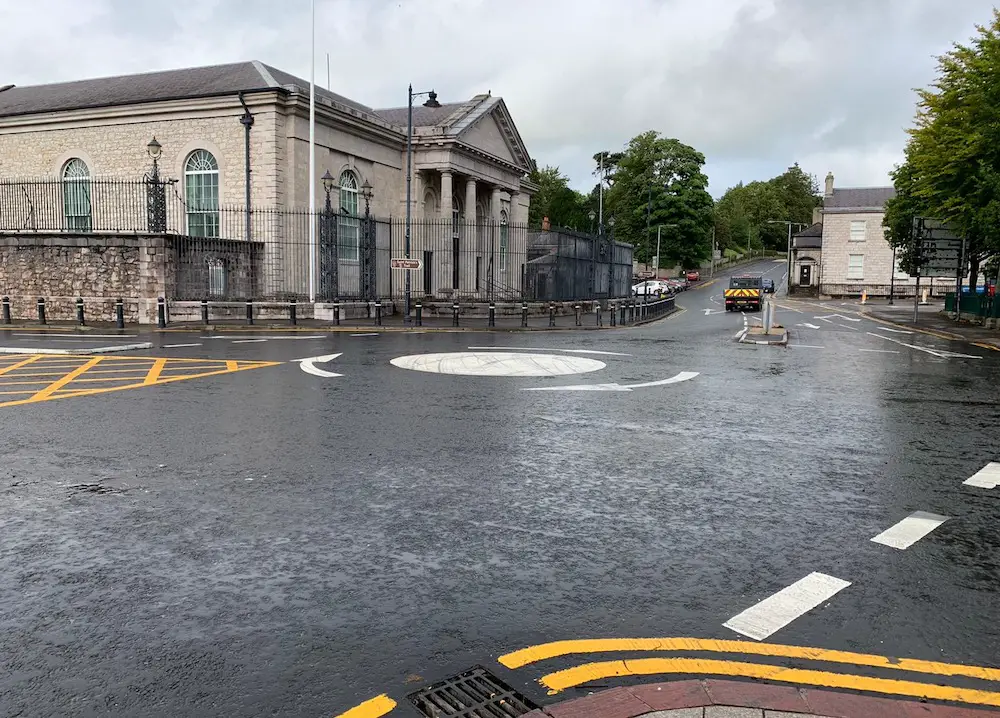 A Tandragee man who was found to be driving whilst three times the legal limit has been handed a 15 month disqualification.
Court heard the 52-year-old was stopped after police received a report of a suspected drink driver consuming wine inside a vehicle.
Glenn Harold Burns, of Linvara, had a plea of guilty entered on his behalf to driving with excess alcohol at Armagh Magistrates' Court, sitting at Newry.
Prosecution outlined that on April 3, at 6.30pm, police received a report of a suspected drink driver drinking a bottle of wine in the driver seat of a Peugeot 308 in Tandragee.
At 6.55pm, officers observed this same vehicle, which was being driven by the defendant, and indicated for him to stop.
Upon speaking to Burns, it was noted by police that his eyes were bloodshot and his speech was slurred.
A preliminary breath test was conducted at the roadside resulting in a fail and a subsequent evidential sample gave a reading of 105mg of alcohol in 100ml of breath – three times the legal limit.
Deputy District Judge Laura Ivers commented that the "very high reading" was a concern.
Defence solicitor Joe Rafferty stated: "He has an exemplary record and is the sole wage earner for a family of five. He knows he will be disqualified.
"You will see in the reference from his employer his exemplary work, especially during the Covid-19 pandemic. The issue is that he like many people struggled over the pandemic."
Burns was disqualified from driving for 15 months and was ordered to pay a fine of £200, along with the offender's levy of £15, within 16 weeks.
Deputy District Judge Ivers certified the defendant for the drink driving course which would see his ban reduced by one quarter upon completion.
Sign Up To Our Newsletter