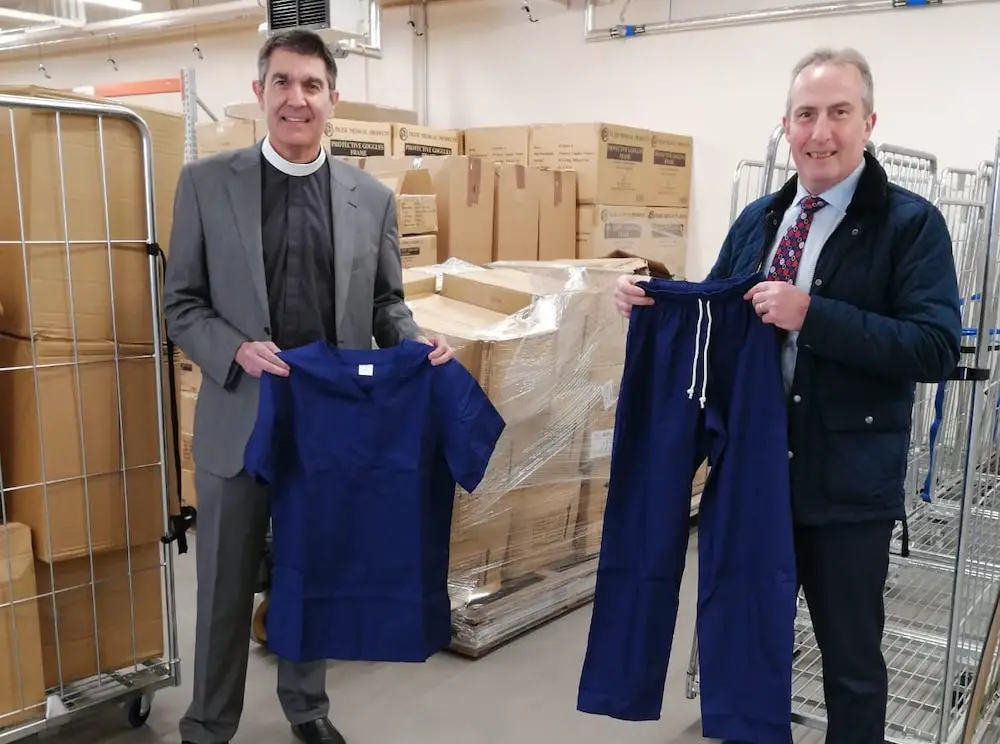 Tandragee Free Presbyterian Church's fantastic £50,000 donation to buy PPE for frontline workers is being put to good use.
Vital PPE was delivered to Craigavon Area Hospital on Wednesday and was gratefully accepted.
In April the church made the decision to make the incredibly generous donation.
Minister John Gray said at the time: "We appreciate the tremendous work of the NHS staff and the many others across the community who are playing their part on the frontline as they battle this awful virus.
"We continue to pray and remember all of our specialist services in these days.
"As a church we are indebted to God for His faithfulness to our congregation down through the years and we felt at this time of unprecedented crisis in our land that it was only right and proper that we try and do something practically to help.
"We pray that when this new equipment arrives that it will be of great benefit to the staff and patients alike and that many lives might be saved."
This week Rev Gray and Clerk of Session Lavelle McIlwrath displayed part of the £50,000 PPE order which was delivered to Craigavon hospital.
It included in the order 1500 scrub sets, 39600 aprons and 20000 face masks.
A church spokesperson said: "The scrub sets are excellent quality and will start to be used almost immediately.
"Thank you to 'Alexandra' the company who procured and delivered the order."
Sign Up To Our Newsletter