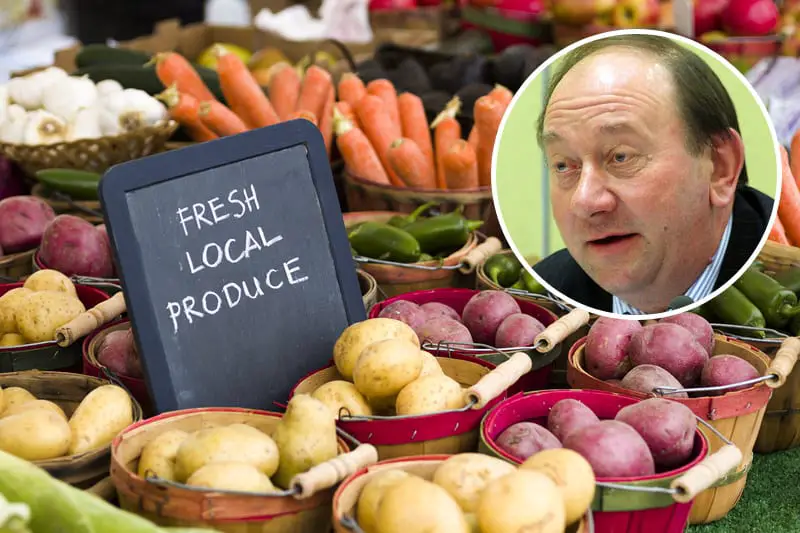 Small businesses in towns across county Armagh need to receive the "maximum support possible" in "difficult trading conditions".
DUP MLA Mr William Irwin, along with Glyn Roberts Chief Executive of the Northern Ireland Independent Retailers Trade Association, met recently with several small business owners and traders across the Newry & Armagh constituency.
Speaking following the very productive engagement with local traders, Mr Irwin indicated that at a time when business conditions are extremely tough, he felt it was very important that small businesses in our local towns receive the "maximum support possible".
"I acknowledge the very difficult trading conditions that currently exist in our small rural towns and communities and this has been exacerbated by the severe crisis facing the farming industry at present, all of which has had the effect of reducing consumer spending," said Mr Irwin.
"I felt it was the perfect opportunity for Glyn Roberts to hear at first hand the concerns and worries facing our local traders."
He added: "I am very passionate about encouraging residents of our smaller towns and indeed our rural communities to shop local and support local traders.
"As Glyn and I walked around it was very encouraging to see the variety of fresh local produce on offer in some of the shops with many of the traders indicating that they are also supporting local producers by sourcing their produce within a few miles of their business.
"The NIIRTA 'Shop local Support local' initiative is something which I wholeheartedly support and commend and I would encourage the populace of our local communities to do likewise."
He concluded: "I appreciate Glyn Roberts taking time out to visit the Newry & Armagh constituency and I have no doubt those traders we met were grateful for the advice and help given and not least the listening ear of someone who has their best interests at heart."
NIIRTA Chief Executive Glyn Roberts added: "This was a very useful visit to hear first hand the concerns of local traders in Richhill, Markethill and Tandragee with William. Local traders have big concerns with rates, the cost of the proposed national living wage and planning.
"Retail is a major employer in rural towns and villages and Government at every level needs to do more to support them."
Read more news:
Council plots action plan to make most of car parking opportunities
Woman shows injuries sustained in dog attack in Bessbrook
Man and woman arrested following seizure of counterfeit goods
Sign Up To Our Newsletter