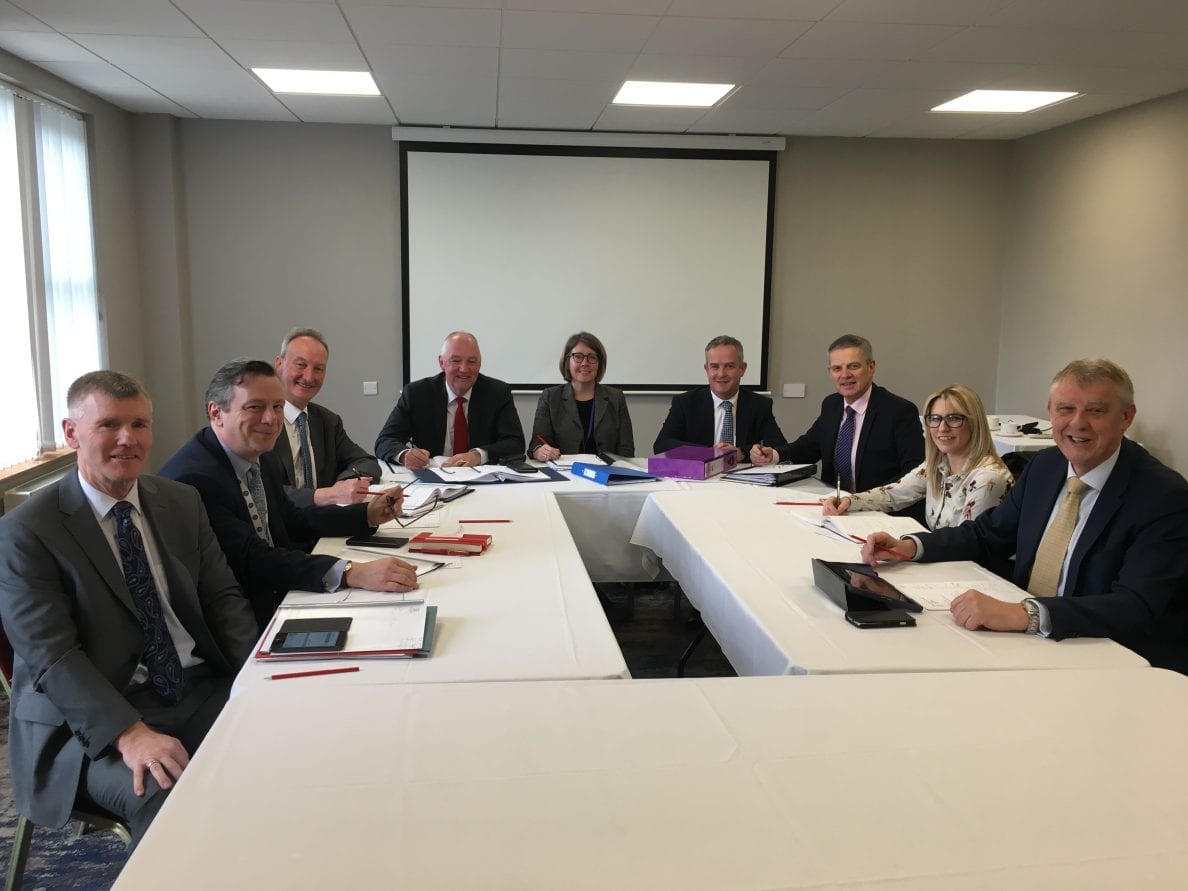 Seven schools under the Dickson Plan are looking at ways of closer working to improve educational outcomes for pupils.
Armagh is the only county where the two-tier Dickson Plan is in operation.
And now it has been confirmed that principals from all seven are moving forward with a Memorandum of Understanding.
They have been having a series of meetings since June last year to "develop and enhance ways of collaborating to improve outcomes for pupils".
Facilitated by the Controlled Schools' Support Council and the Education Authority, all seven Dickson schools have been involved in terms of identifying how they might work more effectively together, which has culminated in the creation of the Memorandum.
The MoU sets out the roles and responsibilities of all the schools in Dickson: the four Junior High Schools – Clounagh, Killicomaine, Lurgan and Tandragee – Craigavon Senior High School and the two grammar schools, Lurgan and Portadown.
It also sets out the "aspirations and cooperative intentions of the schools to work closely together to achieve the very best outcomes for all the pupils aligned to their pathway of choice".
It is the aim of the Memorandum to enhance the opportunities for all involved in the Dickson System to collaborate on important areas such as teacher professional learning and structured induction for pupils in their transition from junior to senior schools.
Plans are being drawn up that involve improved ways of working together, including an event later in the year that will enable over 300 teachers to come together to avail of a tailored staff development experience, allowing them to learn together, share best practice and design effective strategies to advance the whole educational experience for all the pupils.
Endorsing the work to date, Barry Mulholland, CSSC Chief Executive said: "This has been one of the most interesting and dynamic educational development opportunities I have witnessed, with the principals of a family of schools all working together.
"I am looking forward to all seven Dickson schools signing up to the Memorandum, which will undoubtedly lead to the betterment of pupils and staff."
Kim Scott Head of Education in the Education Authority praised all involved for their dedication and commitment to teaching and learning.
And she added: "This collaborative approach can only inspire confidence in the system, as it sends out positive messages to the stakeholders in the wider Craigavon area, the contributing primary schools and the parents."
This month principals affirmed their support for the initiative and are now in the process of establishing a number of 'work-streams' to take forward the planning and delivery of development events in preparation for the start of the new academic year in September.
Sign Up To Our Newsletter