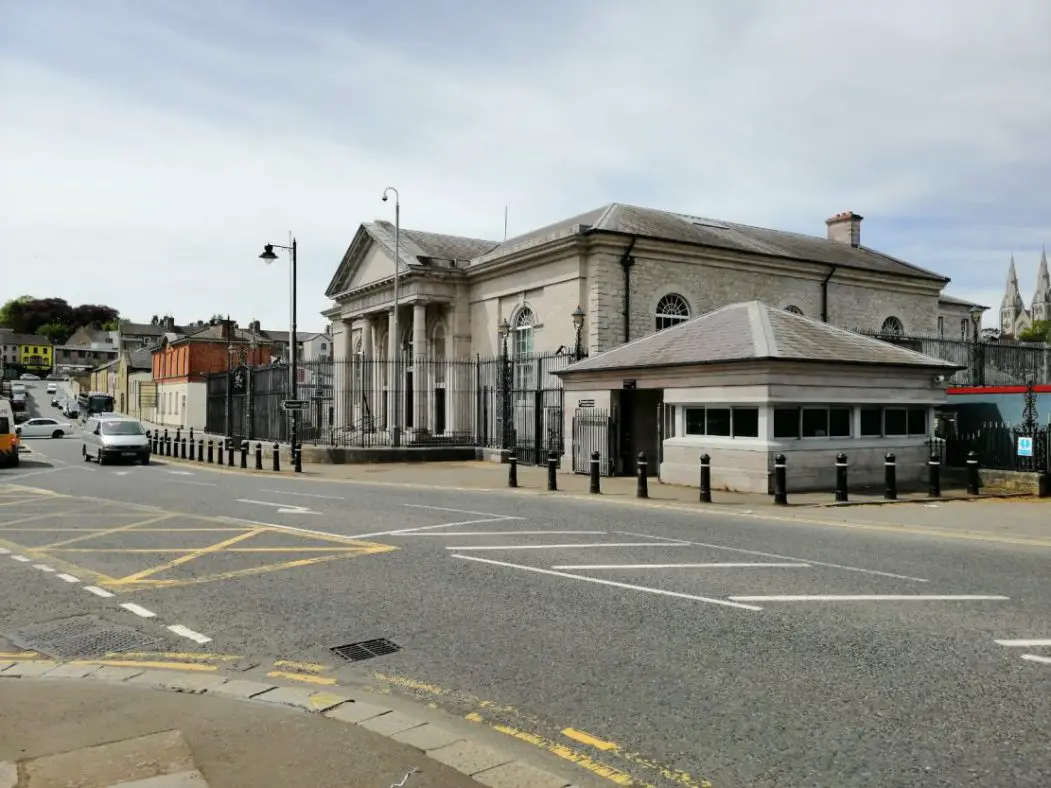 A reporting restriction placed on a County Armagh man who admitted causing a child to engage in sexual activity has been lifted following a press challenge.
Named for the first time, Joel Heak (20) from Cargans Road, Tandragee committed the offence while his victim was aged between three to five-years-old.
On first appearing before Armagh Magistrates' Court, a reporting restriction was granted banning publication of Heak's identity.
Enquiries through the Chief Justice's office revealed: "The application was agreed upon by the PSNI, PPS and defence. The basis for the order was a risk to the safety of the defendant as he is in fear of attack if identified".
Further enquiries with the PPS found they did not seek a reporting ban and any issues highlighted related to the victim.
The PSNI refused to engage.
Press mounted a challenge and at the next appearance the defence argued risk was evidenced by, "a very experienced police officer who lives locally relevant."
But confusion was obvious as the officer initially spoke of the victim being identified then switched to risk to Heak from paedophile hunters.
He told the court: "I would have been familiar with the family name. It wouldn't have taken a lot to find out who (the victim) was from the nature of the incident."
The judge reminded the issue was on Heak's identification.
The officer repeated: "It's a small, rural community. The family would be well-known. I think he would be easily identified. I know of incidents recently where paedophile hunters have gone to houses and attacked individuals. I am aware that is prevalent within the area, or certainly was last year. They have turned up at houses and one was arrested for assault. After that there was a bit of a lull, but I believe they are still active in the area."
On this basis, the judge granted a reporting ban.
But a Freedom of Information request revealed police attended seven incidents in the entire County Armagh area during 2019/20, resulting in a single report of assault but zero prosecutions.
In Heak's case this contradicted the officer's sworn evidence, leading to Reporting Restrictions without verification of real and imminent risk.
Heak's case transferred to Newry Crown Court where he initially pleaded not guilty but switched to guilty.
He accepted taking the victim's hand and placing it on his own genitals, which were exposed.
The victim made a disclosure, describing the incident as "gross" and police were alerted.
Heak was arrested and made 'no comment' replies to all questions during interview.
Judge Paul Ramsay QC noted Heak has a similar conviction for which he received a suspended prison sentence.
Press pointed out a reporting restriction was neither sought nor granted in that matter – something Judge Ramsay noted as relevant.
The officer who gave evidence around the paedophile hunters, did not dispute the evidence put forward on the analysis of this by press.
After consideration Judge Ramsay ruled in favour of press and lifted the reporting ban.
Meanwhile a Probation Officer assessed Heak as a medium likelihood of reoffending but did not consider him to be dangerous.
It was accepted he was a teenager at the time of offending and engaged well with NSPCC in respect of his behaviour, expressing shame and remorse.
Judge Ramsay referred to the "extreme vulnerability of the victim" and told Heak: "You have pleaded guilty to a serious offence involving a child for which you are rightly ashamed."
A two year Probation Order was imposed with a seven year Sexual Offences Prevention Order.
Heak will remain on the Sex Offender Register for five years.
Sign Up To Our Newsletter