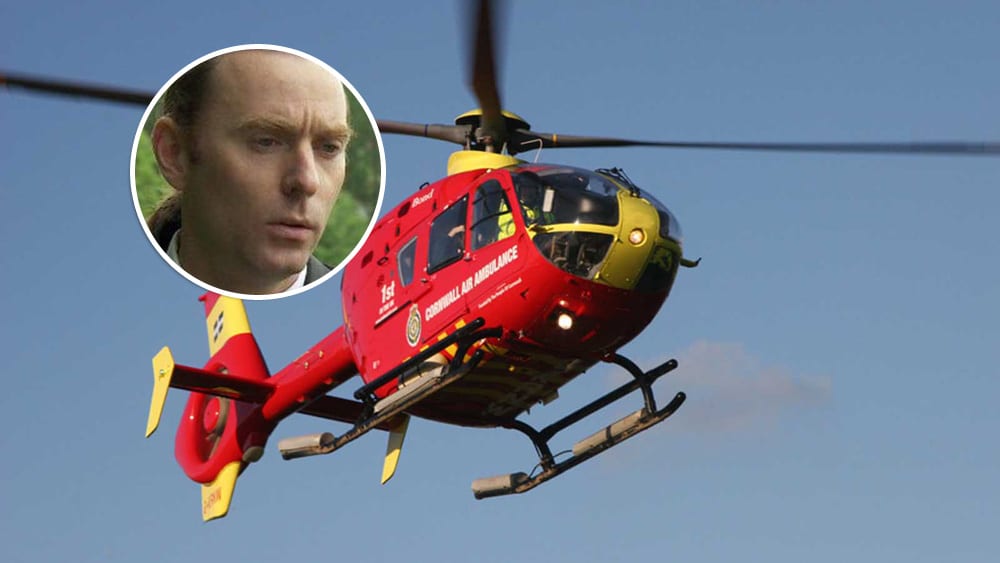 The campaign for an air ambulance – launched after the tragic death of 'flying doctor' Dr John Hinds in July – has taken another leap forward today (Monday).
Health Minister Simon Hamilton has now launched a public consultation on the development of the Helicopter Emergency Medical Service (HEMS) and is determined it will be up and running sooner rather than later.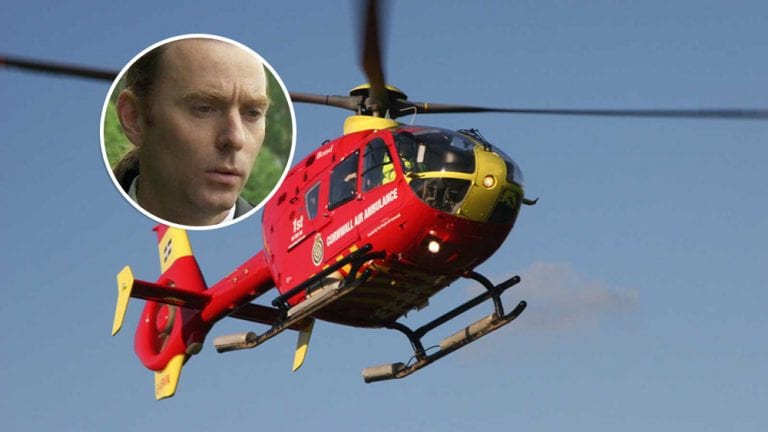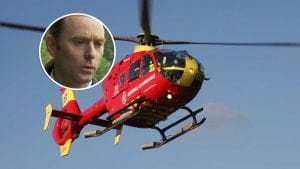 The decision to invest in the development of both the Regional Trauma Network and an HEMS for Northern Ireland follows on from the Minister's statement to the Assembly in September.
A petition calling for an air ambulance – as a lasting tribute to Dr John Hinds – was set up within days of his tragic death.
More than 80,000 people endorsed demands for an air ambulance, for which the Tandragee 'flying doctor' had relentlessly campaigned, saying it was "vital" to save lives.
Tragically, Dr Hinds died earlier in July just three weeks after bringing the air ambulance campaign to Stormont and Health Minister Hamilton.
The Craigavon Area Hospital consultant was only 35 years of age when he died the morning after being involved in an accident while providing medical cover at the Skerries 100 Road Race.
Today, the Minister launched the public consultation to make the campaign a reality.
Mr Hamilton said: "I want to hear the public's views about the key HEMS issues before making my final decision about how this important service should operate. I would therefore urge everyone with an interest in HEMS to respond with their views.
"As Health Minister I have had the opportunity to hear at first hand from clinicians, members of the public and their representatives who have given the campaign for a HEMS support and momentum to bring it to the current stage.
"In June of this year I also had the privilege of meeting the late Dr John Hinds, who worked passionately for the enhancement of our major trauma services and the introduction of a HEMS so that more lives can be saved.
"The fact that over 80,000 people recently signed a petition backing the campaign is a testament to the efforts of all involved, and to the strength of support for making their vision a reality.
"I share their belief that an HEMS will help to save lives. In particular, it will enhance the excellent services that our trauma clinicians, nurses, paramedics and support staff currently provide."
The consultation will invite discussion from the public and key stakeholders on: how the HEMS should be managed and funded; how it should be staffed; the main patient groups it should serve; and the most suitable home base location.
The consultation will run until 22nd January 2016 next year, alongside a series of public meetings.
The Minister added: "I am of the view that HEMS is a necessary service development which will help to strengthen our emergency services.
"I am also pleased with the first steps being taken by Health and Social Care organisations to establish the Northern Ireland Trauma Network over the next 12 months.
"This is key in strengthening our trauma and medical emergency response services to be followed by the introduction of the HEMS."
Public meetings will be held at: Ballymena: Adair Arms Hotel, 30th November 2015, 7:00-9:00pm; Belfast: Stormont Hotel 2nd December 2015, 7:00-9:00pm; Derry/Londonderry: City Hotel, 6th January 2016, 7:00-9:00pm; and Irvinestown: Manor House Hotel, 11th January 2016, 7:00-9:00pm.
Details of the meetings, as well as the consultation document and questionnaire, can be viewed on the Department's website at: https://www.dhsspsni.gov.uk/consultations/consultation-key-issues-related-establishment-helicopter-emergency-medical-service
Read more news:
County Armagh man dies in Australian road crash
Two passengers cut free from vehicle and taken to hospital
Bid to vary planning consent conditions to allow huge housing project proceed
Serious RTC on Moy Road, Armagh last night
Kindness of strangers helps terminally ill David wed love of his life Katy
Man airlifted to hospital after county Armagh crash
Newsletter
Sign up for our weekly newsletter here.