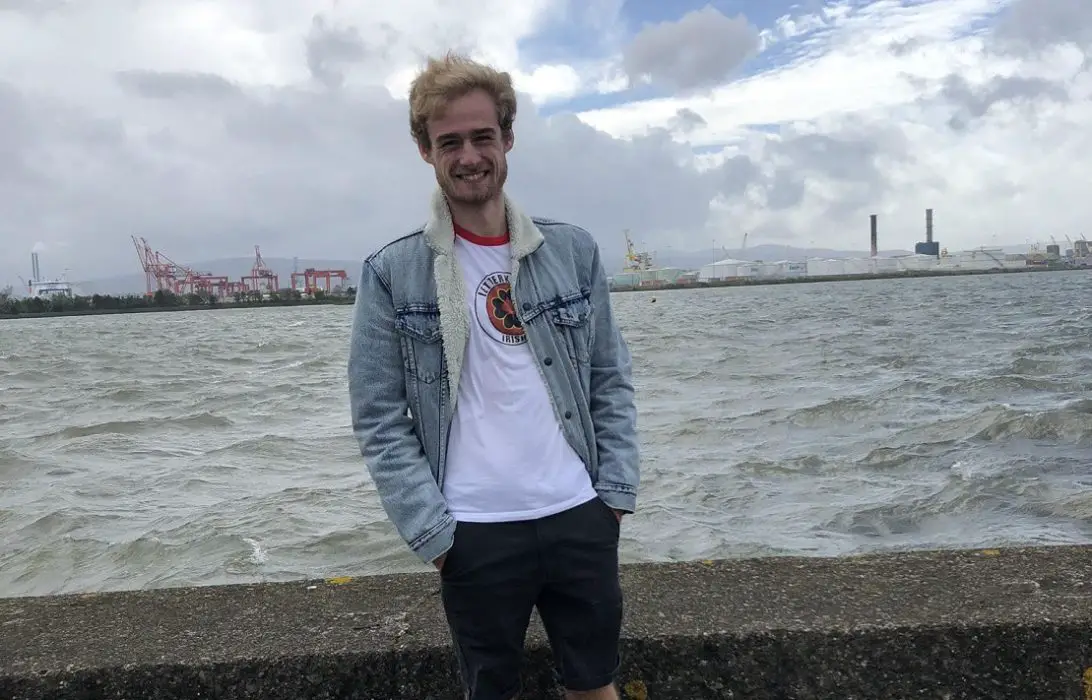 A Poyntzpass man has been running 10-kilometres a day throughout November to raise money for a charity helping young people suffering from mental health issues.
Robert Morrow is taking on the mammoth task to obtain funds for Pure Mental NI, a student-led charity set up in August 2019 with the aim of improving mental health awareness and education in Northern Ireland's schools.
Speaking to Armagh I, the 21-year-old explained how his own issues with his mental health whilst still attending school had made this a cause so close to his own heart.
He said: "Most of Sixth Year I suffered with my head, struggling with anxiety and depression, but I guess I am your typical fella, bury it away, say nothing.
"I wouldn't have known to speak out about it, not because nobody had told me but just because I wasn't aware, but thank God I came through it. I had the support of my family."
Robert said the work this group is carrying out in providing facilities and awareness in schools could potentially be "life-saving".
Opening up about how he finally came to grips with his own mental health issues, he said: "My dad had been suffering with depression and anxiety for years as I was growing up but it wasn't until I was in Sixth Year that he spoke out.
"Seeing him doing that and knowing that I was not feeling great myself, I just thought that's my dad, the strongest man I know, so if he can speak out so can I. He really is one of my biggest role models."
Robert believes that education with regards to mental health is extremely important for those in school.
"One of the things is you don't always have to go doctors. I think that scares young people. It can maybe be the case that they need a support system in place, people to chat to and to smooth things over with.
"That has been difficult, especially in lockdown with people not being able to see friends and feeling isolated. That is why it is important to have these sort of systems in place in schools."
Explaining the decision to fundraise, Robert added: "I had been thinking about growing a moustache for Movember, but then I thought I would rather raise money for something close to my heart, which would be mental health.
"I spoke to my girlfriend, Alice, and she pointed out this charity and told me about the work that they were doing. Over the month I have learned more and more about them.
"They are a great bunch of people, boys and girls, doing a lot of great work and it is a pleasure to be associated with them."
Asked about how it is going with less than a week left, he continued: "Well I have been rowing for eight years, I row for Portadown Boat Club and I was captain for Ulster University in Coleraine last year.
"I would have done the Run for Raff in December for a few years for leukaemia, but I wasn't feeling great over lockdown. I couldn't get training at all and had basically done no exercise for six months.
"So it was also something for me to do, to get me out there. The support has been amazing so far and I would like to thank everyone who has donated."
If you would like to make a donation to Pure Mental NI you can visit their GoFundme page.  
Sign Up To Our Newsletter