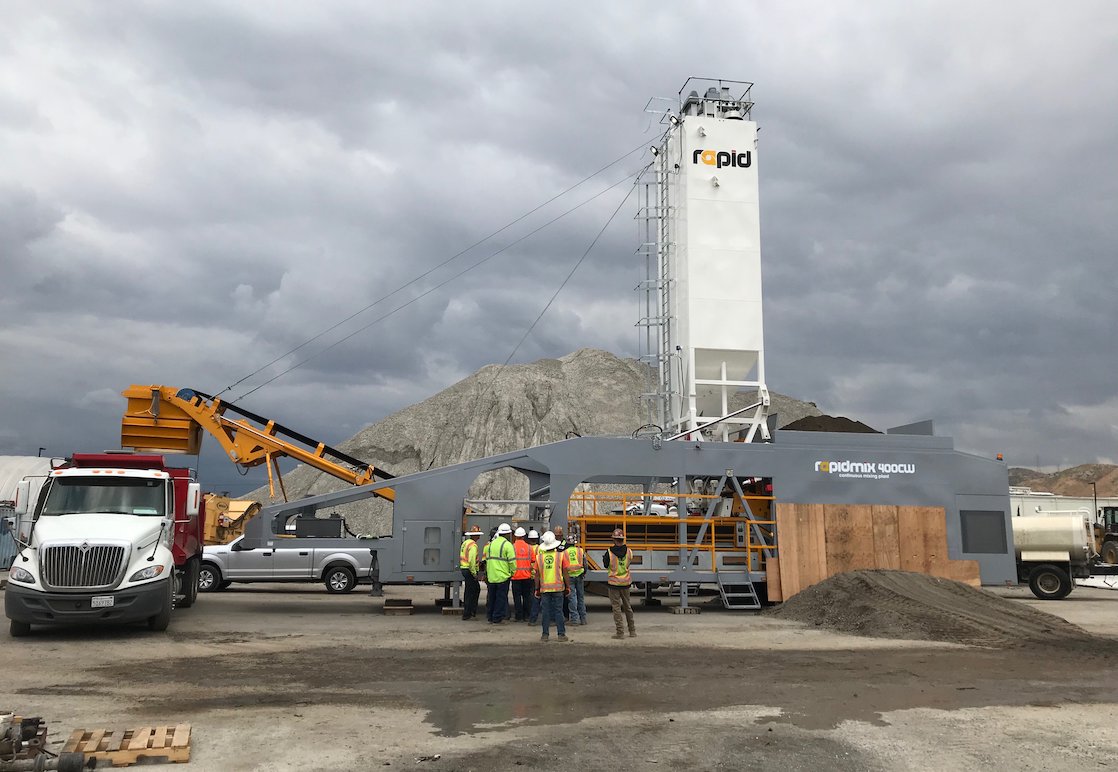 A long-standing Tandragee company looks set to be given planning approval for a factory extension to allow it to extend operations and create in the region of 10 jobs.
Rapid International, based on the Mullavilly Road, celebrated 50 years in business last year and enjoys an annual turnover in the region of £8.5 million.
Based on a four acre site, it boasts a 50,000 sq ft state-of-the-art manufacturing plant.
The company had applied to Armagh City, Banbridge and Craigavon Borough Council for planning approval for the extension, in an application which also includes recladding of the front of the premises.
It would see a major extension to the factory, taking floorspace to in excess of 70,000 sq ft.
Rapid was originally founded by Bertie Pickering and Jim Lappin as Craigavon Engineering Ltd, in 1969, operating from a 300 sq ft domestic garage!
Larger premises were acquired a few years later and the company diversified, moving into the manufacture of plant and equipment for the ready mixed and precast concrete industries.
When export markets opened up in the 1980s, the business changed its name to Rapid International in 1984. Today it exports to over 30 markets worldwide.
The extension – if permitted – will allow for more contracts and business to be secured by extending the opportunities on site and creating local jobs for a Co Armagh company commanding a world-leading trade.
Rapid International is recognised as one of the world's leading manufacturers of equipment for use within the concrete, construction and environmental industries, favoured by many of the major global concrete and construction groups.
According to a supporting statement, the company has more recently moved diversified into the production of diesel-powered generators and launched 'Rapid Power Generation'. The new extension will be used primarily for the manufacture of these generators.
The statement points to the fact that the company's 50-strong workforce live mostly within the Armagh City, Banbridge and Craigavon Borough Council area, with wages in the region of £96,000 per calendar month.
It adds: "Rapid International is registered in Northern Ireland and makes a significant contribution to the local and regional economy, as a significant amount of their turnover is retained and spent not only in Northern Ireland but locally, in respect of the primary and secondary employment along with taxes, servicing and maintenance."
The application has been under consideration since last year and planners are now of the opinion that it should be approved.
That will be the recommendation going to the next planning meeting of ABC Council, when it will be up to councillors to decide whether or not to endorse that opinion.
Sign Up To Our Newsletter