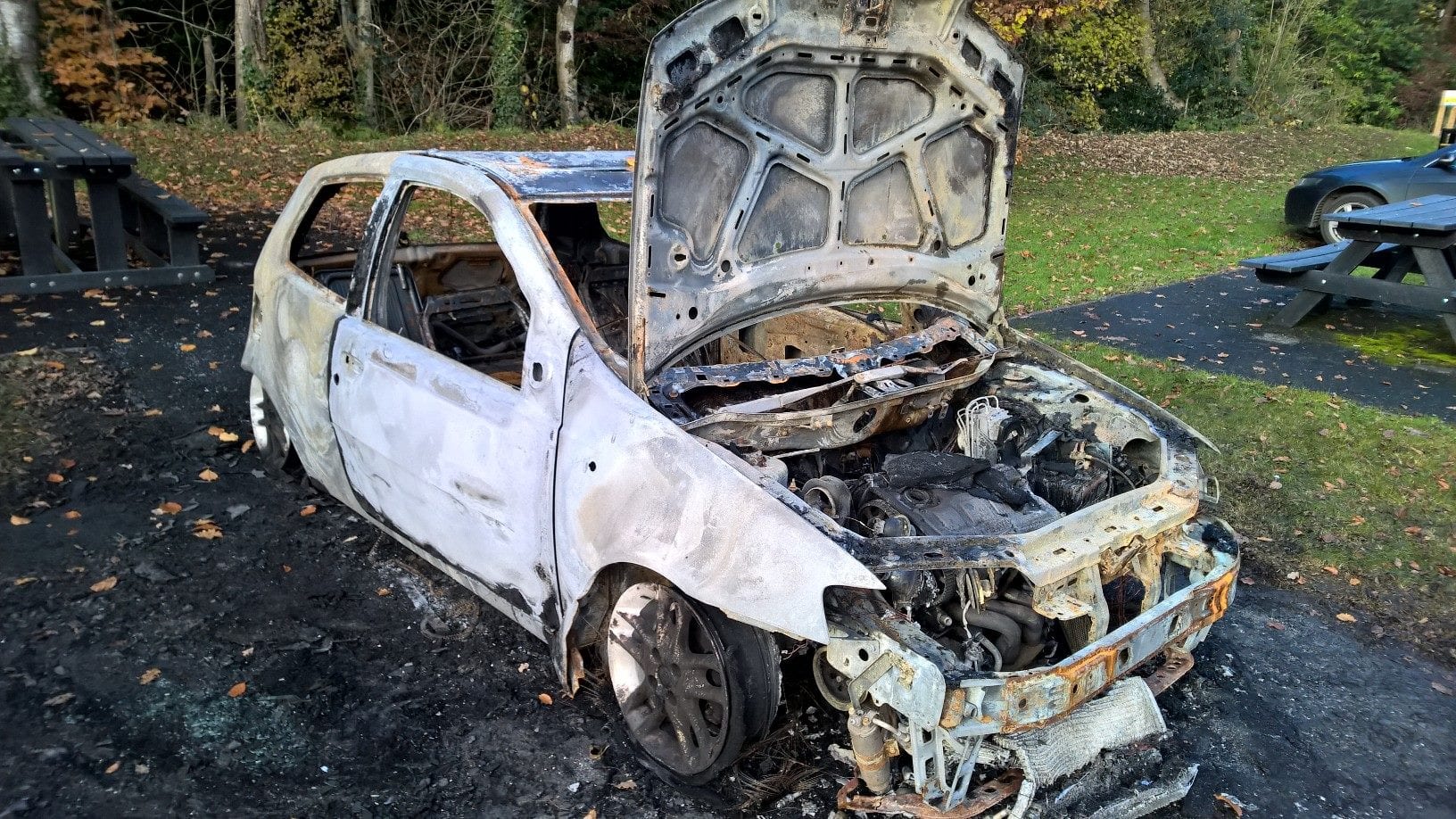 Mystery surrounds why the charred remains of a car were found at a county Armagh beauty spot.
A small Fiat car was found in Clare Glen burnt to its skeleton on Wednesday morning.
Police are currently investigating the incident as well as trying to establish ownership of the vehicle.
Councillor Gareth Wilson posted the picture on Facebook, saying: "I have spoken with the Police locally on this matter and they are aware of the incident and are investigating.
"There are no firm details currently as to how/why this vehicle is burnt out. Police are working on identifying the vehicle and hopefully ownership can be established."
He added: "I also reported this to Council officials who have confirmed they will have the area cleaned up as soon as possible to avoid any risk to the public."
Read more news:
Two men in court charged with Sunday night burglary
Demolition of former GAA social club in Keady now to be recommended for approval
Free swimming for disabled and unemployed considered across whole ABC borough
Project Board to be appointed to plan for multi-million Armagh leisure centre
Man still in hospital more than a week after serious assault
Near miss for mother and toddler walking hard shoulder towards Armagh prompts calls for footpath
Sign Up To Our Giveaways
Get entered into our regular giveaways – now exclusive to members ONLY! Sign up for FREE here.