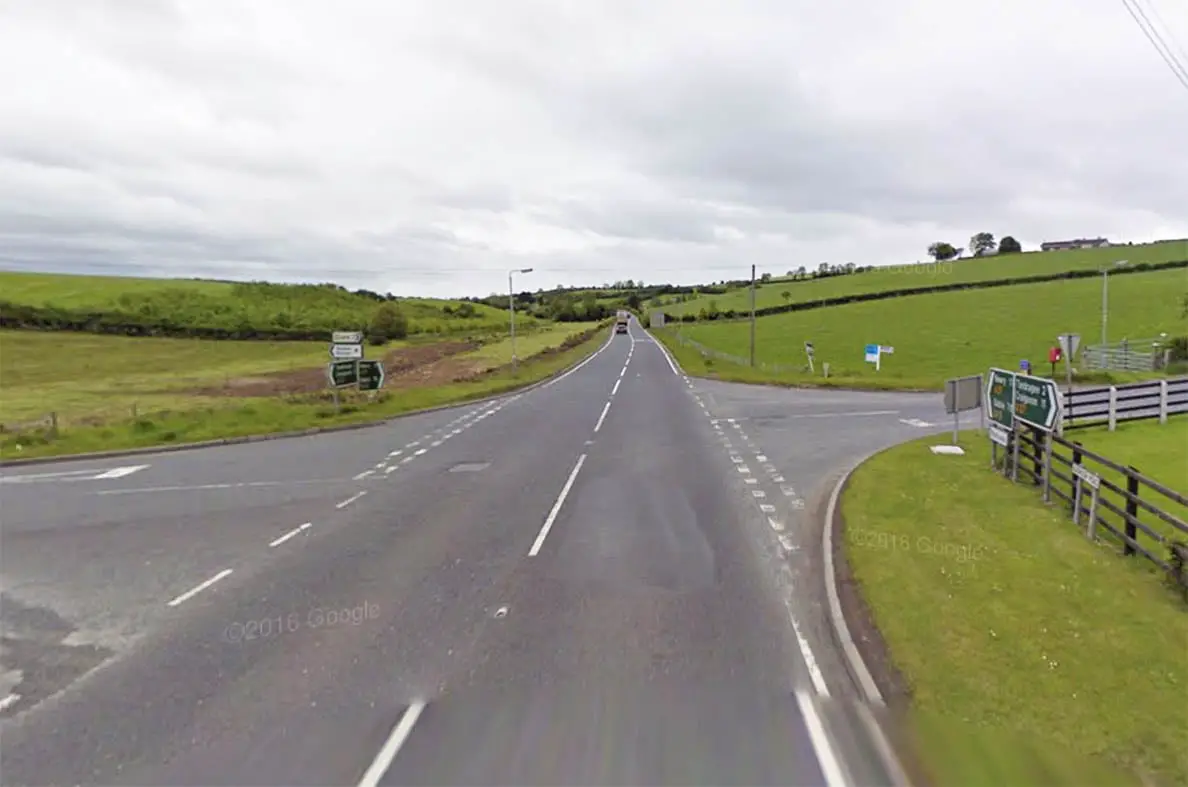 A Scarva man who caused a cyclist to end up with a fractured elbow has been disqualified from driving for 12 months.
It was heard that the 53-year-old may be left without a job as his current employment requires him to drive.
Philip Sinton Mehaffy, of Fir Tree Lane, was found guilty of failing to report an accident, failing to remain at the scene of an accident and driving without due care or attention at Armagh Magistrates' last Monday.
Court heard that the incident occurred on August 23, of 2016, at the junction of Aughlish Road and Station Road, Scarva.
The complainant stated he and two others had been cycling in single file, with himself in the middle, on the Auglish Road heading towards Poyntzpass at around 7pm on that day.
He said they had approached the junction with Station Road travelling at between 25 to 30mph and observed the defendant's vehicle lurch into the road.
The claimant described how he then hit the ground and received injuries, drawing blood and a fracture to the elbow.
Court heard an argument ensued between the other men and Mehaffy in which he allegedly said: "f*** off to where you come from".
Witnesses claimed that the defendant then raised his middle finger before driving off.
An independent witness, who did not see the incident, claimed she heard raised voices and saw Mehaffy drive off "burning rubber" at speed.
Defence barrister Scott McWhinney put it to witness that perhaps the cyclists were in too close proximity and did not leave enough room for breaking.
The claimant said that the group had cycled some 6,000 miles together, with no incident, and that the fall had been caused from himself clipping the rear of the bike in front.
The cyclist at the front of the group confirmed this saying that he had slowed down after seeing Mehaffy's car lurch out of the junction.
The third cyclist claimed that the defendant had driven off as he told him that he was going to contact police, although could not confirm if Mehaffy had heard this.
Prosecution stated the defendant had read a prepared statement when interviewed by police and refused to answer any questions.
Mehaffy denied crossing the white line of the junction of the road and said he saw the cyclists "pile up" onto one another.
He stated he knew the road well and had been driving on it for over 40 years.
The defendant claimed he had enquired as to whether the cyclist was okay and that a "severe altercation" began over whose fault it was.
Mehaffy said that the "burning rubber" statement could not be true as there was a bad bend after the junction towards Tandragee which would prevent him from picking speed.
He told the court that the road was regularly travelled on by cyclists commenting: "Sometimes it takes 25 minutes to travel to Tandragee".
The prosecution questioned why the defendant had brought this up and asked if cyclists were an annoyance to Mehaffy.
He stated this was not the case.
The prosecution also asked why the defendant did not leave his details with the complainant, Mehaffy said: "I thought they were responsible".
When asked about the altercation, the defendant said he could not remember much as it was two years ago and that he did not mention it to police as "it had nothing to do with my driving".
Prosecution claimed that Mehaffy did not reveal this to police as it made him seem "erratic and unreasonable".
District Judge Nigel Broderick said he was satisfied with all the evidence given by prosecution witnesses.
However, he stated he was "not so impressed with the defendant how showed a very narrow approach during interview".
Judge Broderick stated: "These were experienced cyclists, I am satisfied that you did make a forward motion forcing these men to make an evasive action.
"It is amazing only one of them fell off their bicycle and the injuries could have been much worse".
Mr McWhinney stated that Mehaffy was a contract manager who could lose his employment if he were to lose his licence.
The defendant had three penalty points on his licence at the time of the incident which had been for a speeding offence.
Judge Broderick said: "This does require a disqualification" as he handed Mehaffy a 12-month driving ban.
The defendant was also ordered to pay a fine of £600, along with the offender's levy of £15, within 16 weeks.
 At Armagh Magistrates' Court on Tuesday Mr McWhinney stated Mehaffy wished to appeal the sentence and was granted to drive pending the appeal as he was released on his own bail of £500.
Sign Up To Our Newsletter