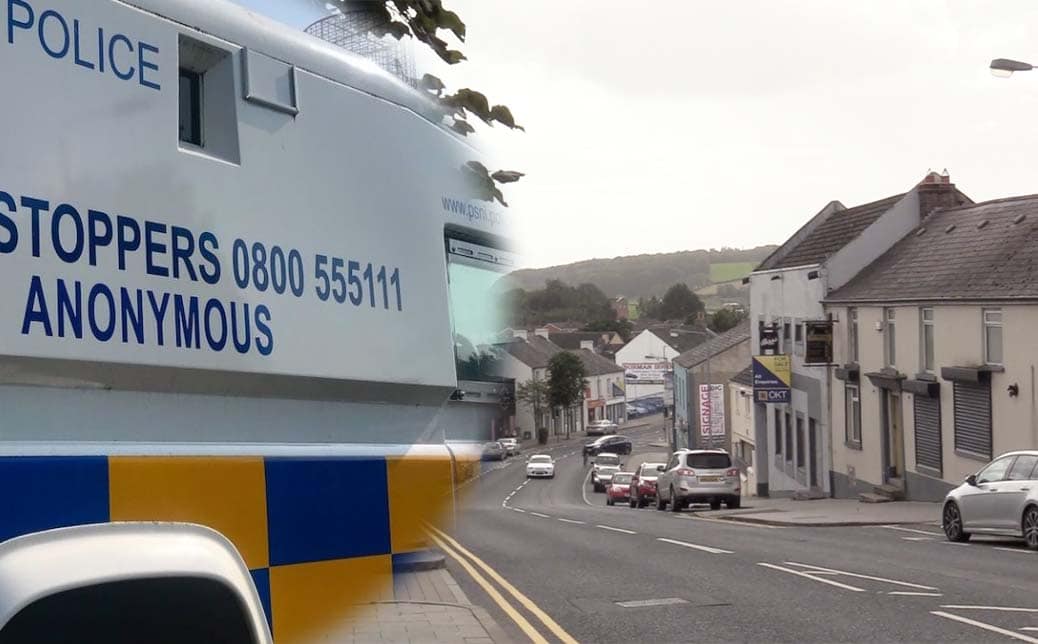 A Tandragee man accused of placing stickers containing "various phrases" of "far right material" in the Co Armagh town will appear in court next week.
The 56-year-old was not in attendance to be connected to the charges, but his barrister informed court that his client would appear next week as a bail variation was sought.
Gregory Alan Cumming, of Knockview Drive, is charged with distributing written material to incite hatred, possession of written material intended to stir up hatred and improper use of public electronic communications.
He was due to appear before Armagh Magistrates' Court, sitting at Newry, on Tuesday to be connected to these offences.
Defence barrister Patrick Taggart informed the court that his client had not attended but could be present in a week with a bail variation also to be sought.
District Judge Bernie Kelly questioned the charges commenting that she had not seen such offences listed before.
Prosecution commented that this related to stickers placed in Tandragee with "various phrases". Mr Taggart clarified that these were alleged to have contained "far right material".
The case was adjourned until January 11 for the defendant to be connected.
Sign Up To Our Newsletter