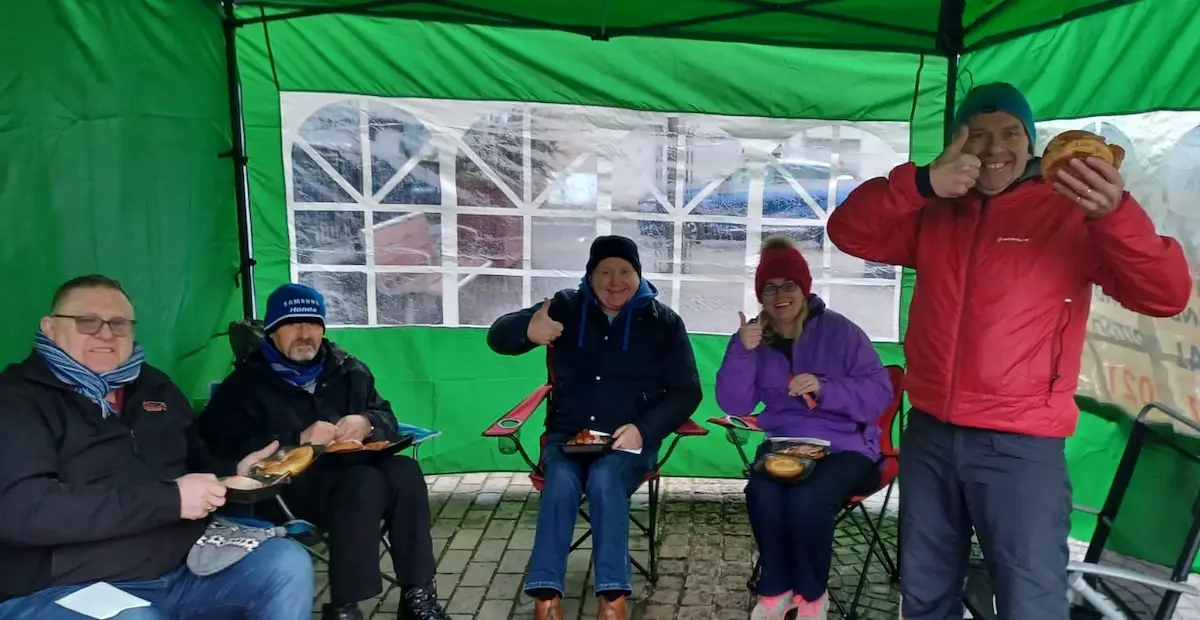 Lord Mayor Alderman Glenn Barr has hailed the sleep-out to raise awareness for brave veterans who have fallen on hard times, or are experiencing homelessness, a huge success.
Alderman Barr organised the event for Friday, which began at 9pm and ran until 9am – in support of the RBLI 'Great Tommy Sleep Out' with Banbridge, Tandragee, Dromore and Rathfriland getting involved in what has been described as the Borough's first sleep out.
Speaking of the event Mr. Barr said: "So far we have raised over £2,000 collectively with more money to come in. I am deeply proud that so many people took the time to get involved in this and I would like to thank each and every one of them for doing so; to support of our homeless veterans.
"Having spoken to all the organisers of each location over the weekend I have found that comradeship and fellowship was also a winner on a damp, cold night.
"Bringing people together civilians, veterans, and serving personnel was fantastic even on a cold wet night. But we have to remember that many of veterans are in this predicament and this is what this event was about.
"I would also like to thank 'The HIVE NI' charity for also getting involved and raising some funding for their charity."
Banbridge resident Doni Haire from HIVE NI said: "We are a mental health organisation, raising awareness for mental health and suicide awareness within autism.
"We are also partnering with fresh minds education to produce a suicide awareness course aimed at veterans, so to be able to do the sleep out with ex veterans etc was just a fantastic opportunity, one which we can't wait to do all over again soon.
"There is a lot happening behind the scenes, so we are excited about where 'The HIVE NI' is going. We are going to make a difference."
Finally, the Lord Mayor, added: "I would like to thank Safari Grill Banbridge and Taste Dromore for providing lovely breakfasts on Saturday morning."
Sign Up To Our Newsletter