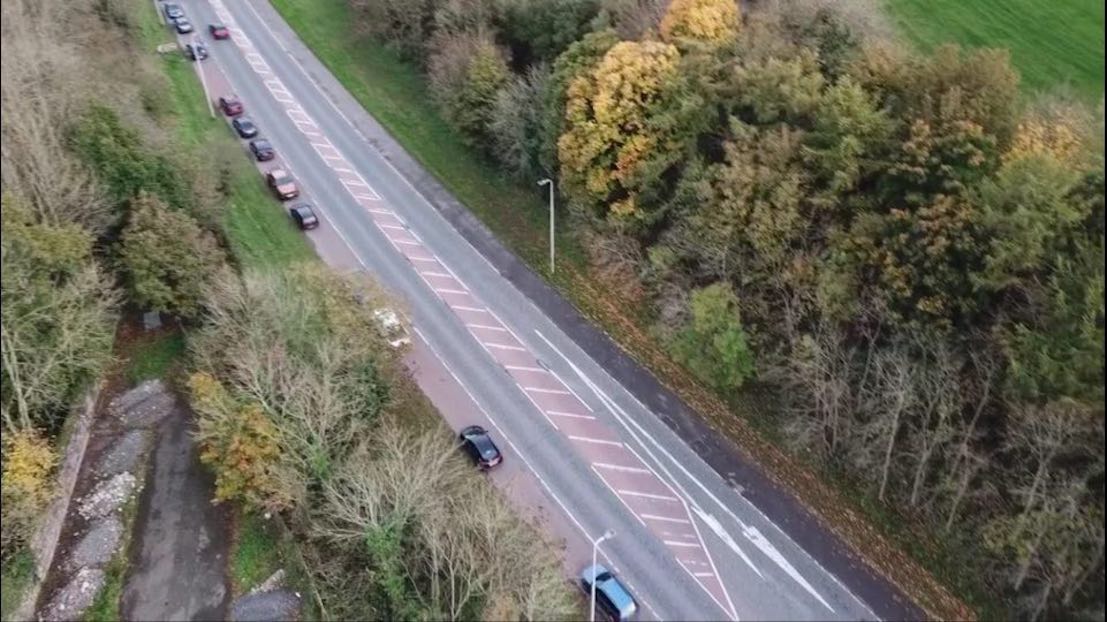 Armagh City, Banbridge and Craigavon Borough Council is to request an urgent meeting with the PSNI to seek a solution to the "horrendous" parking situation at the borough's forest parks.
The matter was raised at February's monthly meeting of Council, by Councillor Lavelle McIlwrath, during a discussion of the minutes of February's leisure and community services committee meeting.
Councillor McIlwrath described the parking situation at Loughgall and Gosford Forest Parks last weekend as "horrendous".
"I understand it got to the point Gosford Forest Park car park was closed at 11:30am on Sunday (February 21) as it was full," said Councillor McIlwrath.
"I want to put on record my thanks to the staff who are working through this situation trying to find a solution.
"All members know our parks are getting huge use at the minute and parking is causing problems. My own area of Loughgall was chaotic at the weekend, the parking on the street meant some could barely get out of their house.
"The problems are only go to grow as the weather gets better and I would like to put my dissatisfaction with the PSNI's response to the situation on record – they have washed their hands of things.
"I know this is not an issue for any one body in particular but there needs to be a collective approach."
Read more: Driver's plea for action at Gosford Forest Park after almost wiping out family
Councillor McIlwrath proposed Council write to the area's district commander, Superintendent Patricia Foy, to request an urgent meeting to discuss the problem.
"Council can't solve this on its own. Councillor Eamon McNeill said it well, something needs to be done before a life is lost," said Councillor McIlwrath.
"The PSNI might think the situation in the forest parks is not their problem but when cars are parking on footpaths in Loughgall that is not a council issue, that is an issue for the PSNI.
"I appreciate we are trying not to go down the route of real enforcement but there may have to be some tickets handed out before this problem is solved."
His party colleague, Councillor Margaret Tinsley, seconded the proposal and noted the car park at Claire Glenn closes at 3pm and asked if this opening time could be extended.
Councillor Eamon McNeill said he concurred with what had been said by the previous speakers and noted the issue is one that is causing a lot of concern within the borough.
"It is a sore point," said Councillor McNeill. "We all know it is a problem, it will be too late if there is a fatality. There needs to be a solution found as soon as possible."
Alderman Jim Speers said he had been active on the issue of parking at Gosford from day one and described the situation as Council being a "victim of our own success".
"Hopefully the longer evenings will mean people's arrival time at these facilities will stretch out across the day, rather than arriving all at once," said Alderman Speers.
"This is a tragedy waiting to happen. It has to be tackled via a joined up approach between Council and other agencies and I am looking forward to the day we find some solutions to this problem."
Council's strategic director Mark Parkinson acknowledged there are problems but noted it is a positive that Council is creating facilities people want to use.
He also advised that Clare Glen's car parking would be open to 5pm in the evening and said Council is investigating the possibility of providing additional capacity for cars at Gosford Forest Park.
"From a Council perspective, we have no power to enforce highway parking, that is a Department for Infrastructure and PSNI issue," said Mr Parkinson.
"We had a good meeting last week concerning Gosford between then PSNI, DFI and Cusher councillors. There were some good suggestion around design issues and we may well be facilitating them in the near future."
Sign Up To Our Newsletter