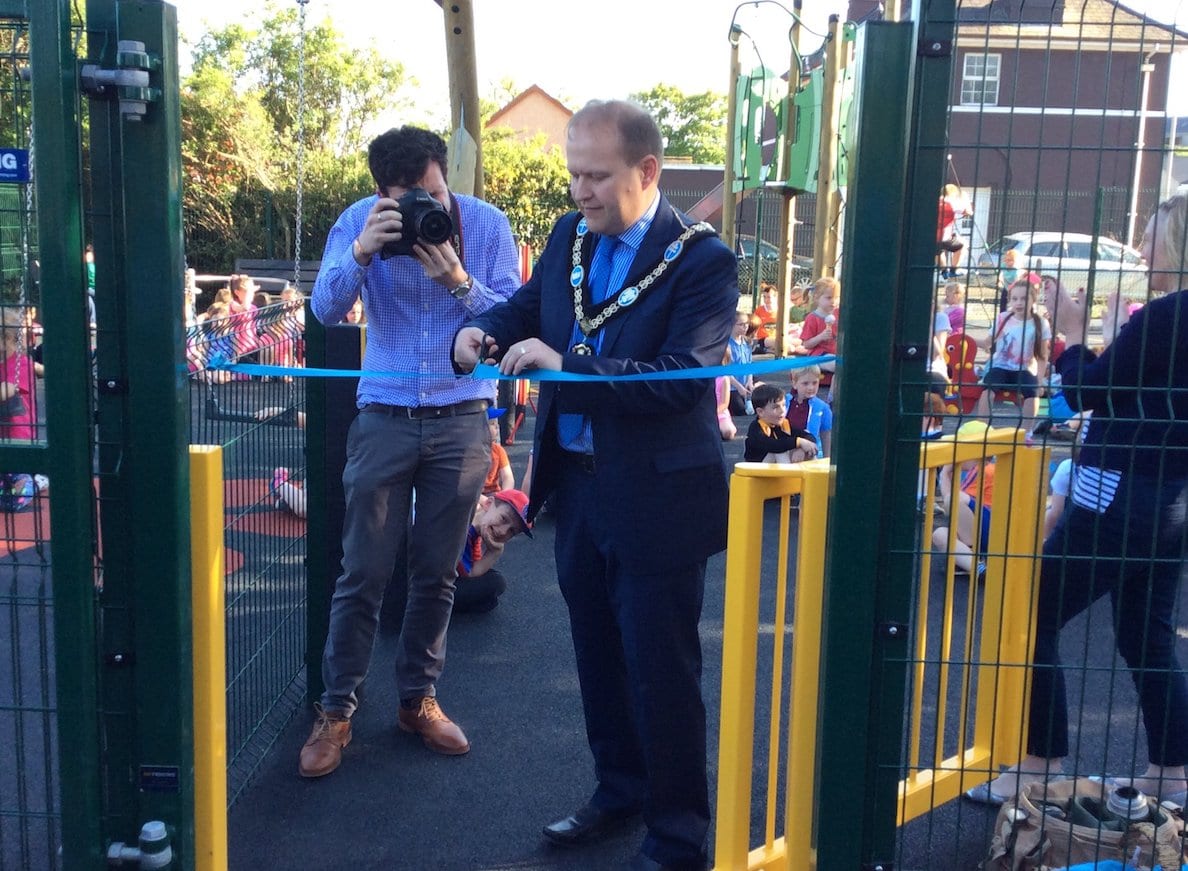 "Furious parents" have reacted angrily to the "lack of access" they have been given to the new public play park in Poyntzpass.
The new state-of-the-art play area on the grounds of Poyntzpass Primary School was officially opened this week, but already concerns have been raised that is is not available to the community until 3.30pm during the week.
One reader who contacted Armagh I and did not want to be named asked whether it was a private or public park.
"The community was led to believe it was a public park," she said.
"A local parent and toddler group had to drive to Scarva to use their park as there was no access into our new park which was officially opened on Wednesday night.
"It's a disgrace," adding "And I'm speaking on behalf of other furious parents."
Addressing those concerns, SDLP councillor Sharon Haughey-Grimley said she had taken a lot of calls about access arrangements to the park.
"This is a dual use scheme and is operated in the same manner as all other council dual use schemes," she explained.
"The park is available for both schools to use during school hours and is open to the wider public outside school hours, including weekends and bank holidays.
"We are very grateful to have secured the land at Poyntzpass Primary School, without their support this Play Park would not be possible.
"We also welcome the partnership between the two schools to ensure equally access.
"I am aware of other groups in Poyntzpass who may want to use the park in partnership with the schools and we can facilitate negotiations to allow that to happen also.
"I know people may be disappointed that they cannot access the park during school hours but this is common of dual use schemes and in time I believe the whole community will see this park as a real asset once people get familiar with operating times.
"I have asked council to erect signage and promote this more widely to people are aware of the arrangements."
Sign Up To Our Newsletter