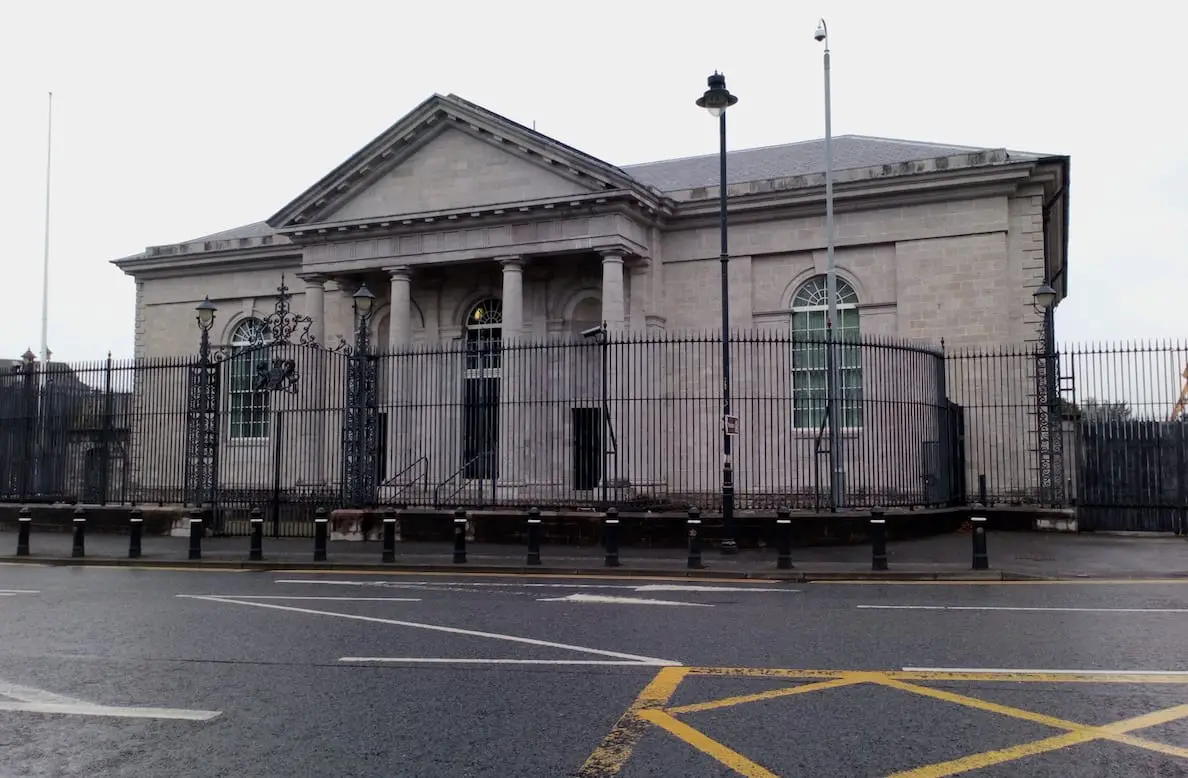 A former Manchester United academy player has been granted bail after being accused of spitting the face of his "estranged wife".
Court heard the 42-year-old committed these offences the same day he pleaded guilty to the breach of a non-molestation order at Craigavon Magistrates'.
David Mateer, appeared charged with common assault, threats to kill and attempted criminal damage at Armagh Magistrates' on Tuesday, via videolink from Maghaberry.
It was heard that after pleading guilty on November 26 the defendant left the court and went straight to his family home.
Whilst there he is alleged to have kicked the door of the house and spat in the face of his wife.
Prosecution stated that bail was being objected to for fear of further offences.
He said: "He pleaded on Friday and this offence took place that evening, no sooner had it been dealt with, then he committed another offence".
Defence barrister Scott McWhinney stated: "He has done himself no favours here".
Mr McWhinney said that Mateer had instructed him that he had gone to the house to see his children who he "is not prohibited to contact".
At this point the defendant claims he was confronted by his "estranged wife" and tensions rose.
Mr McWhinney said Mateer "accepted there were better ways in which this could have been dealt with".
He added: "My client accepts that although there is no exclusion zone in conditions set out by the court he should not have been at the family home".
The solicitor commented that this was the defendant's first time in custody and that he had learnt a "salutary lesson".
"He knows that he should not repeat this unless he wants a much longer stint in Her Majesties Prison," Mr McWhinney continued.
It was heard that an address in Banbridge had been put forward, which was far away from the family home in Tandragee.
Mateer's father told court: "My son has suffered mentally of late after a series of events; he was one of the top motorbike riders in Northern Ireland and played for the Manchester United academy".
"Recently I don't know what has happened to him," he added.
The defendant's father confirmed that he was prepared to act as a surety on any bail.
District Judge Paul Copeland stated: "You have spent a few days in jail, there is always the risk of imprisonment when it comes to ensuring the safety of a mother or partner".
Mateer was released on his own bail of £500, with his father putting up a surety of £400.
He was warned by Judge Copeland not to be in contact with the complainant and not to be near the family home.
The case will return to court on November 27.
Sign Up To Our Newsletter