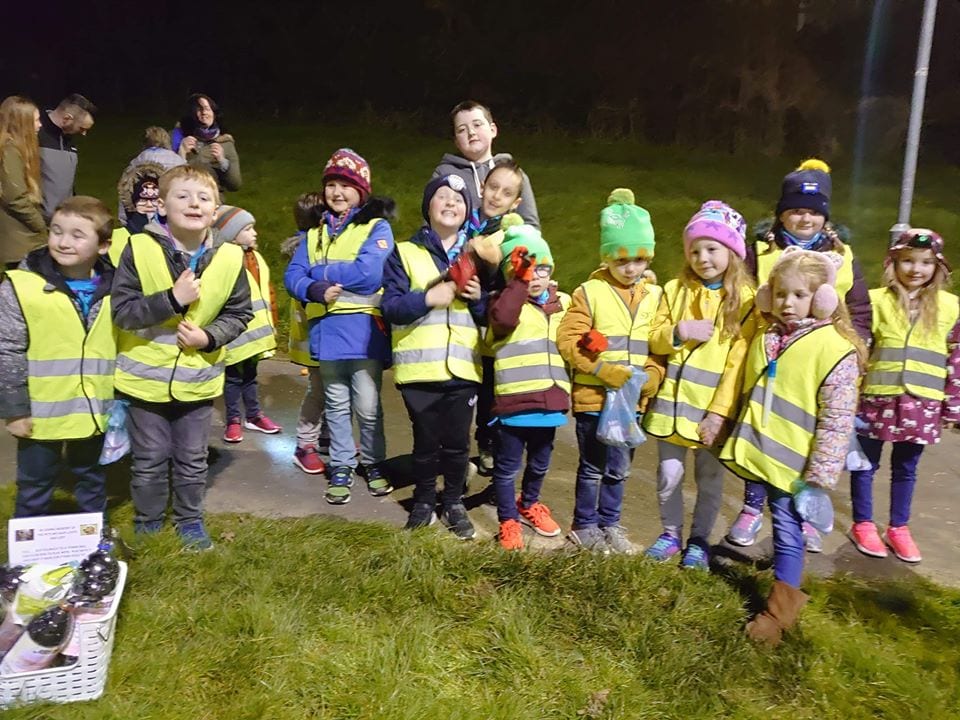 What initiative and what enthusiasm!
The young children of Tandragee Beaver Scouts have taken steps to ensure their local park is kept clean of dog mess.
The children have created 'poo bag' dispensers and installed them in the park.
It means there is no excuse now for owners not to clean up after their pets.
The bag dispenser, made from a simple plastic bottle, has a label with instructions.
It reads: "Be prepared to scoop the poop.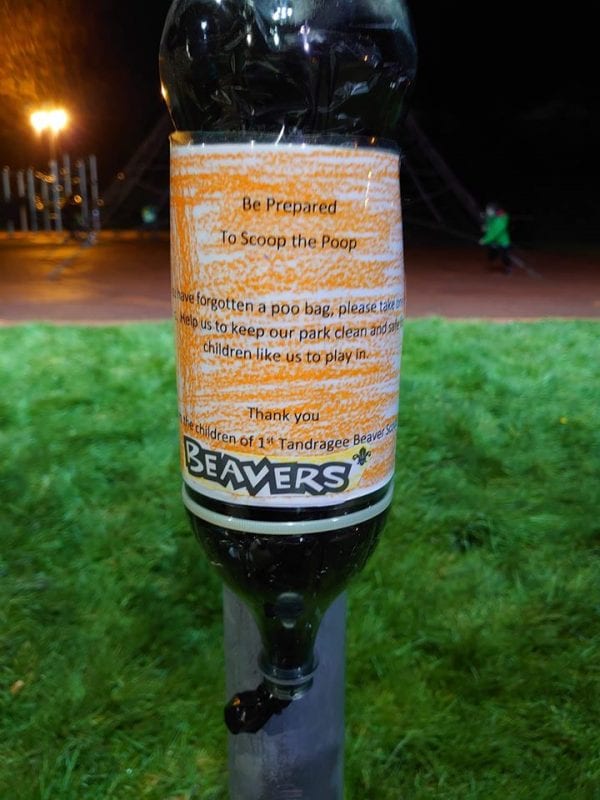 "If you have forgotten a poo bag please take one. Help us to keep our park clean and safe for children like us to play in."
The children have also provided a box of tennis ball which they have made available: "In Loving Memory of the Pets We Have Loved and Lost."
The tennis balls bear the names of pets which the young children have had which have sadly died.
They are provided so other dogs can play with them.
Again the simple instructions read: "Please help yourself to a tennis ball for your dog to play with. Play with it and drop it back for other dogs to enjoy.
"Love this time with your pets and enjoy the unconditional love they give each and every day you have together.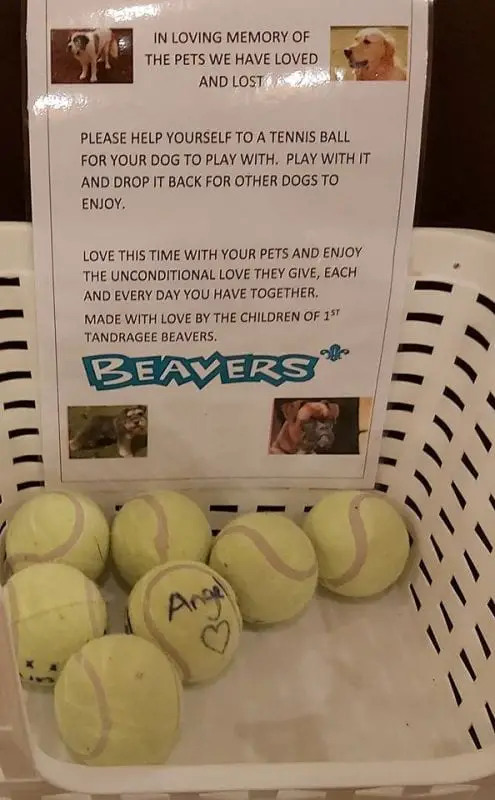 "Made with love by the children of 1t Tandragee Beavers."
Local DUP Alderman Gareth Wilson praised the young people and their leaders for their "amazing work" which he said was "all the kids' very own initiative".
He added: "It is absolutely brilliant and it goes to show just how much enthusiasm and love the 1st Tandragee Beaver Scouts have for the area.
"We can all learn from this and I will be commending these guys at council at the next opportunity."
Sign Up To Our Newsletter