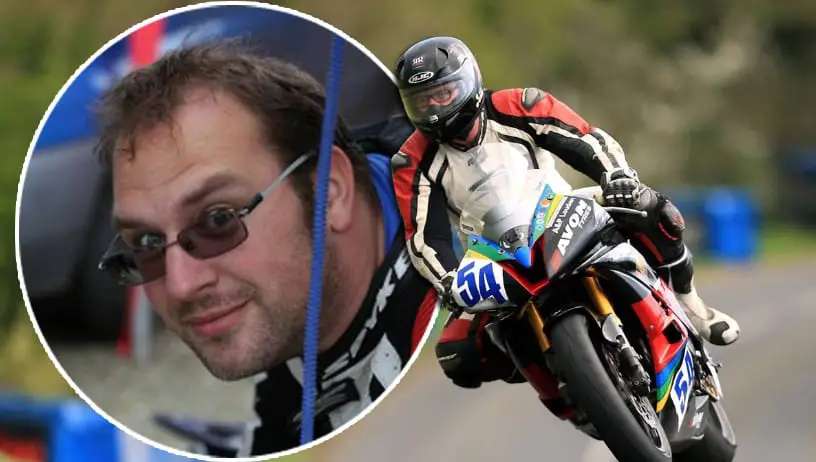 Plans to erect a new memorial to all who have lost their lives at the Tandragee 100 Road Races will be recommended for approval next week.
But a departmental request was in danger of putting paid to the Clare Glen tribute altogether, it can be revealed.
Two separate applications will be considered by Armagh City, Banbridge and Craigavon Borough Council's planning committee when it sits on Wednesday.
One relates to the memorial itself, which would be located 75 metres south west of the existing toilet block within Clare Glen.
The second applications refers to the display of memorial plaques, which required a second submission as it falls under the category of 'advertising'.
Planning officials have now considered the proposals – submitted by Tandragee 100 clerk of course Anne Forsythe, on behalf of North Armagh Motorcycle and Car Club.
The officials are of the opinion that the proposals should be given the go-ahead and that will go to councillors to formally approve next week.
But it can be revealed that an earlier request by the Department for Infrastructure Rivers for a flood risk assessment could have spelled the end of the project completely.
A letter from the applicant's architect to council pointed to how small the proposed memorial was and highlighted there would be no impact on flora or no trees removed.
And the letter assured council planners that the memorial was on an elevated area and not in danger of flooding.
The architect described the request for a flood risk assessment as "excessive" and the cost to carry this through would "put the project in jeopardy".
It added: "The North Armagh Motorcycle and Car Club are a small community based organisation with limited resources and would not be able to finance such a request."
Planners have been satisfied with the explanation.
It was in August that Armagh I revealed that formal proposals had been lodged with council.
To date, a total of 12 people have lost their lives in the annual event, which was first staged back in 1958.
Ten riders and two spectators – Sylvia McClure and Ernest Wortley, who both died in the same incident two years after it launched – have been killed.
Most recently Italian rider Dario Cecconi (main image) died in 2017, passing away in hospital three days after a crash on the circuit which the 38-year-old called his 'home'.
Others who have lost their lives engaged in the sport they loved so much included Bob Thompson, in 1961, sidecar competitor Michael Shanahan in 1977, whose death led to the inclusion of sidecars being abandoned in future races; Rab Duncan, also in 1977, Oral Watson in 1992, Daniel Humphreys in 1996, Maurice Wilson in 2004, John Donnan and Martin Finnegan in back-to-back outings in 2008 and 2009 respectively, and Noel Murphy in 2014.
The fitting tribute will be situated within a garden which would be closed off behind a timber fence.
At its heart will be the red brick memorial – close to a metre tall – which will be capped with natural slate.
As we previously reported, there will be individual marble plates randomly fixed to each brick and these will bear the names of the fallen riders or spectators.
The centre of the memorial will be filled with decorative gravel.
At its front will be three plates – these will bear the name of the memorial, the club's logo and an outline of the circuit and inscription remembering the fallen.
At either side of the garden will be two benches for the public to come along and sit, with these to be provided by Armagh City, Banbridge and Craigavon Borough Council.
Full approval should be in place this month.
Sign Up To Our Newsletter