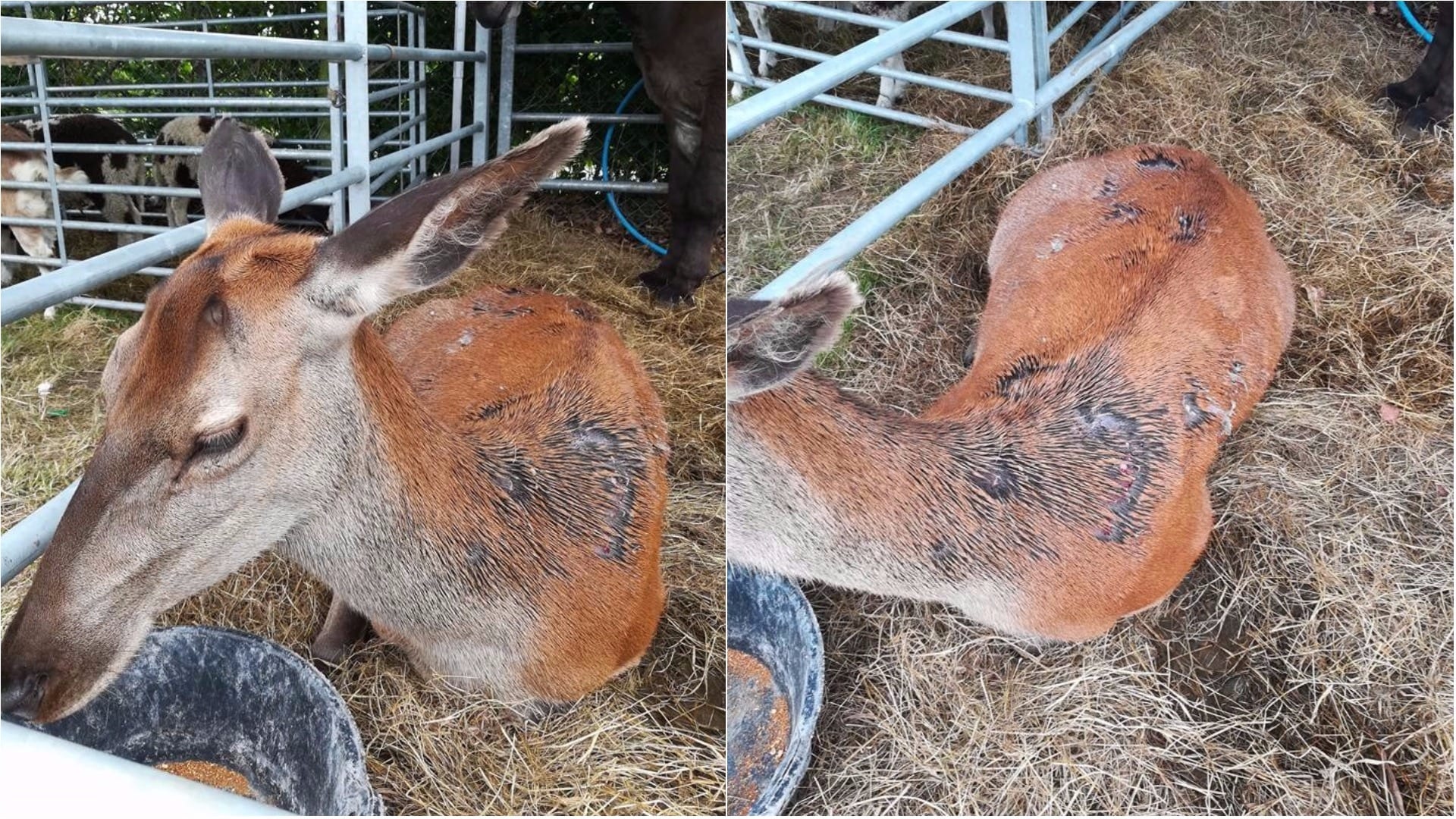 A defenceless young deer was viciously attack after a harmful chemical poured down its back, according to its owner.
The incident happened overnight  on Saturday at Scarva Country Sports Fair.
Armagh I reported how the deer was deliberately targeted, with initial fears the young three-year-old doe had been slashed.
However, its owner, farmer Kenny Gracey – who uses his animals for Game of Thrones filming – said he found the injured animal at 7.30am on Sunday.
After taking 'Yanna' to the vet, it became apparent that it was some sort of chemical that caused the horrific injuries.
Mr Gracey believes someone was in the pen as the gate pinion had been removed and left partially open.
"I don't know exactly what they did, but the deer's hide is all patchy where fur has been removed," Mr Gracey told the Belfast Telegraph.
"A vet checked Yanna over and has confirmed that some kind of chemical has been poured on her.
"I informed the animal welfare officer and the show authorities.
"There was security present on the site overnight but someone, for whatever reason, has decided to attack my defenceless deer.
"I keep a number of animals that are used on film sets and take some of them around events to show the kids."
Mr Gracey is offering a substantial reward for information about the attack.
The Fair's organiser Derek Lutton also refuted the claims of a chemical attack, saying: "People are making a mountain out of a molehill here. We think the donkey and the deer had a disagreement and the donkey bit the deer, removing hair in the process."
Become a member
Support local, independent businesses by becoming an independent member.
Become a member