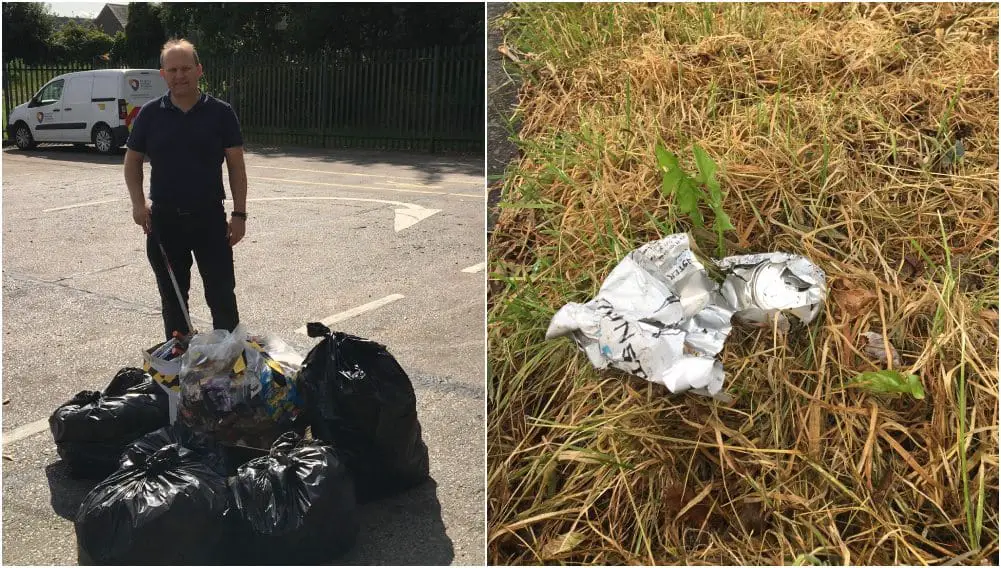 ABC Council have been urged to get to grips with the serious problem of litter on our roadsides.
The issue was highlighted by Cusher councillor, Gareth Wilson, who took it upon himself to tackle a stretch of verge in Tandragee, collecting six bags of rubbish alone.
However, it's not just the amount of rubbish he collected which raised an eyebrow, but problems associated with litter being churned up after verge cutting.
Related: Council fail to tackle 13-year-old A1 litter problem despite clean-up pledge
The DUP Alderman said: "Whilst out in Tandragee after some complaints from local people as to the state of the grass verges, it was unbelievable to see the extent and volume of dumped rubbish over what is only a few hundred meters of verge.
"I collected six bags of rubbish and box of empty wine bottles on the Old Gilford Road area alone. I know a lot of people locally regularly engage in litter picks across the borough to keep verges tidy and this is tremendous work, however, there is of course a limit to people's free time and there is no doubt a renewed onus on council to carry out litter picks try and get a handle on this problem."
He added: "Roadside debris at kerb edges and on footpaths is also an issue and this is something that our Council needs to perform much better on.
"Some paths are almost impassable due to the build up of debris and detritus and this is because the sweeping schedule has been missed on more than one occasion, leading to an unacceptable build up. I have been assured by council that the Armagh road pathway in the town will be swept soon as it is horrendous for walkers.
"From the Council's perspective I feel there is certainly much room for improvement on the street cleansing front and that is something I will be continuing to lobby for. Especially when you see drinks cans with ragged sharp edges poking out of the grass which is a real risk to dogs paws."
Sign Up To Our Newsletter