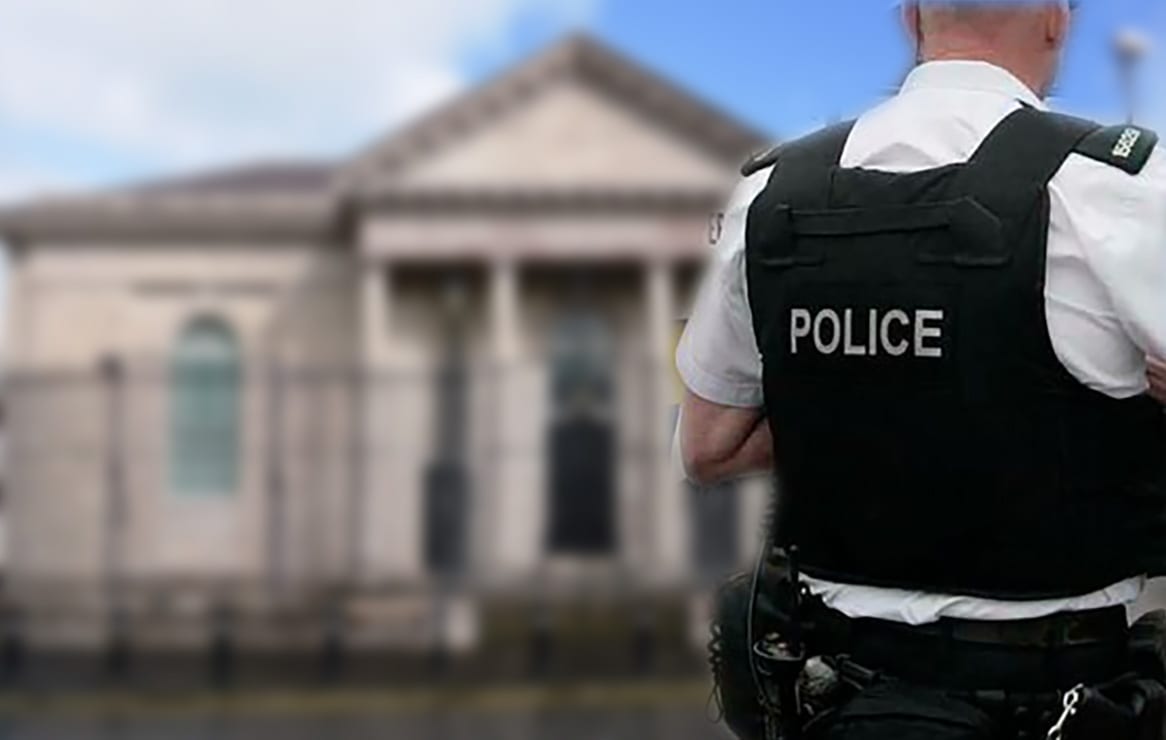 A Co Armagh trio who assaulted a male after he challenged a child about kicking a ball at his property have been conditionally discharged for 18 months.
Sentencing the defendants, the deputy district judge commented: "This type of neighbourly thuggery is not acceptable…but given the passage of time I am prepared to conditionally discharge you."
Andrew David Taylor, 34, of Rose Park in Tandragee, pleaded guilty to two counts of common assault at Armagh Magistrates', sitting at Newry, on Tuesday.
Meanwhile, Christopher Taylor, 32, of Laurel Drive, Laurelvale, and Kelly Watson, 32, of Mullavilly Road, Tandragee, entered pleas to a single count of common assault.
Prosecution outlined that on April 12, 2019, police received a report that the injured party had been assaulted after he had told children to stop kicking a ball against the gate of his home on Laurel Drive, Laurelvale.
The injured party stated that Kelly Watson, the mother of one of the children, had come down the street in an "aggressive manner" accompanied by the two other male defendants.
He outlined that he had been punched numerous times by the two males before falling to the ground and banging his head on the road.
The injured party also alleged that he had been kicked whilst on the ground and stated that he tried to defend himself as best he could.
Andrew Taylor is also reported to have pushed the injured party's wife as she tried to intervene.
The nature of the assault in the case of Watson was that she had slapped the male injured party to the face.
Prosecution told court that the male injured party was left with bruising and swelling around his eyes, along with superficial cuts.
During interview, the three defendants all accepted being involved whilst not accepting all that was alleged.
Defence barrister Aaron Thompson stated: "They all wish to apologise and wish that this had not happened."
He outlined that Watson had been tempered by the injured party taking up the issue around the ball with her child as opposed to her.
Deputy District Judge Philip Mateer commented: "She is very precious of her child. All he said to the child was not to kick the ball at his gate. It is kind of a natural thing for any neighbour to do."
Mr Thompson stated that the behaviour was accepted and commented that Christopher Taylor had been left with a cut to his nose but it was accepted they had not acted in self defence.
He added that two years had passed and there had been no further incidents between the parties.
Deputy District Judge Mateer said: "You pleaded guilty today really at the last minute. You are entitled to credit for not putting the witness in the witness box."
He pointed to the comments of Christopher Taylor in his presentence report, in which he said he was "disappointed" by his behaviour saying it was not "the way he was brought up".
The judge commented: "This type of neighbourly thuggery is not acceptable…but given the passage of time I am prepared to conditionally discharge you."
All three defendants were handed a conditional discharge for a period of 18 months.
Newsletter
Sign up for our weekly newsletter here.