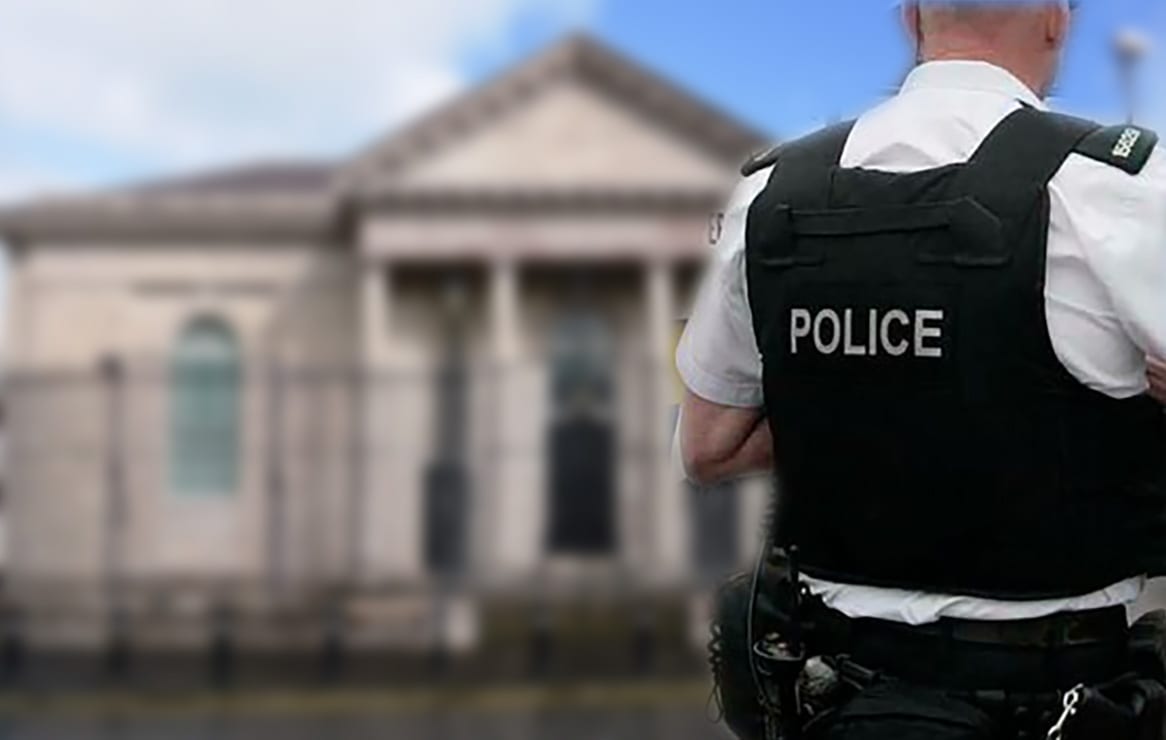 A Tandragee man who attempted to throw himself in front of vehicles after assaulting his partner has been sentenced to 100 hours of community service.
Court heard that the 29-year-old contacted his mother after the incident and told her he "half-killed" his then partner.
Jamie Taylor, of Portadown Road, pleaded guilty to common assault and criminal damage at Armagh Magistrates' Court on Tuesday.
Court was told that on December 2, at around 2 am, police were called to a property in Ballymore Park, Tandragee, by a homeowner who stated the injured party had come to their house claiming she had been assaulted.
He said the female was in his home and had stated that her partner – the defendant – had assaulted her.
Police attended the home of Taylor on the Portadown Road and observed him trying to throw himself in front of oncoming vehicles.
Court then heard that the defendant had contacted his mother stating that he had "half-killed" his partner.
Taylor was taken to hospital by police for mental health support.
The defendant was also charged with damaging his partner's phone.
When interviewed at Banbridge Custody Suite, Taylor made no admissions to the offence claiming that he could not remember.
Defence solicitor Richard Monteith stated: "Mr Taylor was highly intoxicated at the time of the incident. He has pleaded guilty at his first opportunity and has spent 66 days in custody having made no bail application.
"It is clear from the facts that immediately after the offence he tried to do serious harm to himself. Luckily he was unsuccessful".
Mr Monteith said that the defendant would return to work in construction upon his release and would reside with his mother who had laid out the condition that Taylor was not to consume alcohol.
He continued: "Mr Taylor does have a record most of which relates to the Craigavon area. He is deeply shocked at his behaviour towards this female whom he had been in a relationship with for six months."
Mr Monteith added: "Mr Taylor is mindful that any assault on a female will incur a serious penalty.
"Although it must be said that the injury aspect, in this case, was modest but that does not excuse it."
District Judge Alan White stated: "The court takes a serious view of assaults on females, especially in a domestic setting. It most certainly warrants imprisonment but you have served the equivalent of four months already.
"However, the report before me, suggests you might still benefit from an advanced community service order."
"Therefore, it is with some reluctance, that I am going to go down that route as you only have one other offence since 2010".
Taylor was sentenced to a combination order which included 18 months of probation and 100 hours of community service.
Sign Up To Our Newsletter