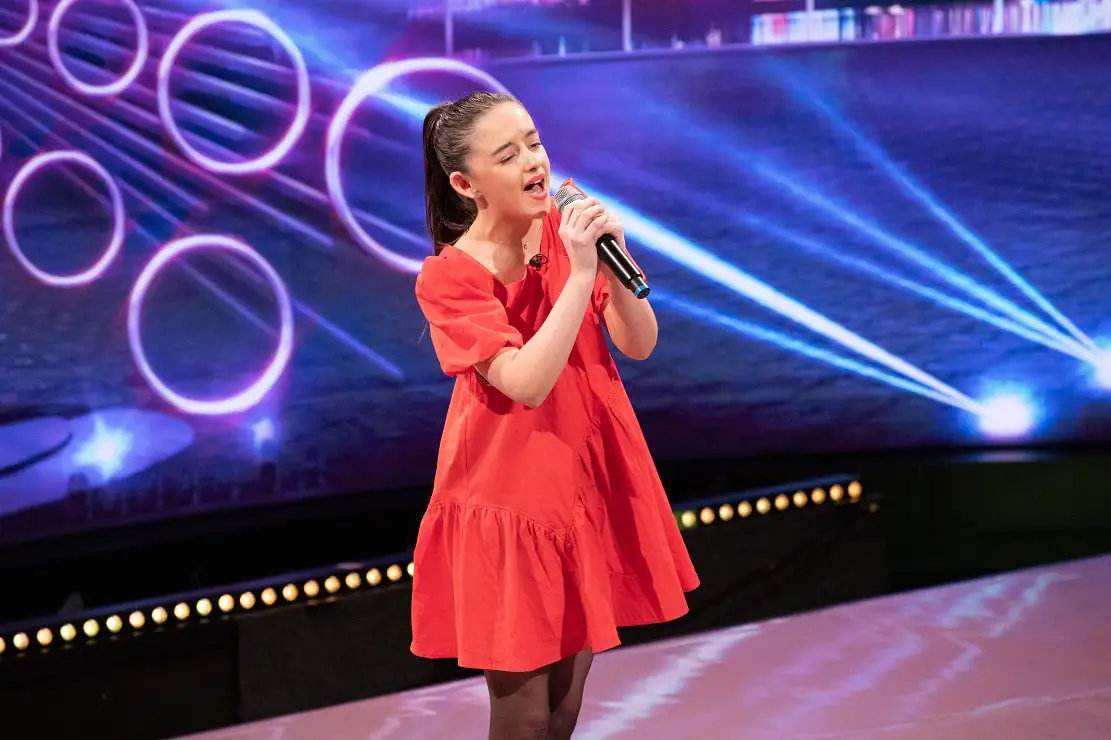 The search for an Irish Junior Eurovision star is underway and in the second heat, County Armagh teenager Clare Keeley secured her place in the semi-finals.
The thirteen-year-old singer from Gilford sang her version of 'Symphony' during the TG4 show and was voted straight into the semi-finals by judges Niamh Niì Chroìiniìn – Presenter of TG4 youth programming, Sports Presenter Aindriú de Paor and guest judge and previous Eurovision winner, Niamh Kavanagh.
Clare will join seven other young Irish hopefuls at the semi-final show, which will air on October 1.
Clare, a student of Flynn Performing Arts, took part last year in the competition and made it to the final three.
This year she's hoping to go all the way, winning the opportunity to represent Ireland in the Junior Eurovision Song Contest in Nice, France in November 2023.
Clare commented: "I had a great experience last year and I am delighted to be taking part in the Irish Junior Eurovision again this year. I would love the opportunity to go all the way and make it through to the finals and then hopefully to Nice to represent Ireland in Junior Eurovision 2023.
"I'm working on preparing my song in Irish for the Semi Finals which is a challenge, but I'm really excited and I just hope the effort pays off!"
Following the semi-finals, judging will open to a public vote to choose a winner, culminating in a final showcase on October 8.
The talented teen has been dancing since she was two-and-a-half years old and started taking singing lessons at  seven-years-old.
Under the tuition of Fiona Flynn at Flynn Performing Arts, Clare has completed grades in Classical Singing and Musical Theatre.
Clare was a member of the Elite Team at Stagebox and is now under the management of Maureen V Ward who represents some of the best of the upcoming talent in Ireland.
A talented musician and dancer, Clare takes weekly dance classes in Ballet, Tap and Modern Jazz with the Blevins Academy, Portadown in addition to piano and violin lessons in Our Lady's Grammar School.
She performs at all local festivals and has also been involved with Newry Musical Society in their AIMS-nominated production of 'School of Rock'.
Last year, Clare played the lead role in RTE's 'Toy Show the Musical' and most recently played the lead in a workshop for a new musical currently in production in Dublin in association with The Gate Theatre, called 'The Boy with the Green Hair' where she got to perform with and for some of Ireland's best musical theatre talent and producers!
The semi-final airs on Saturday October 1 on TG4 at 8.30pm.
Sign Up To Our Newsletter