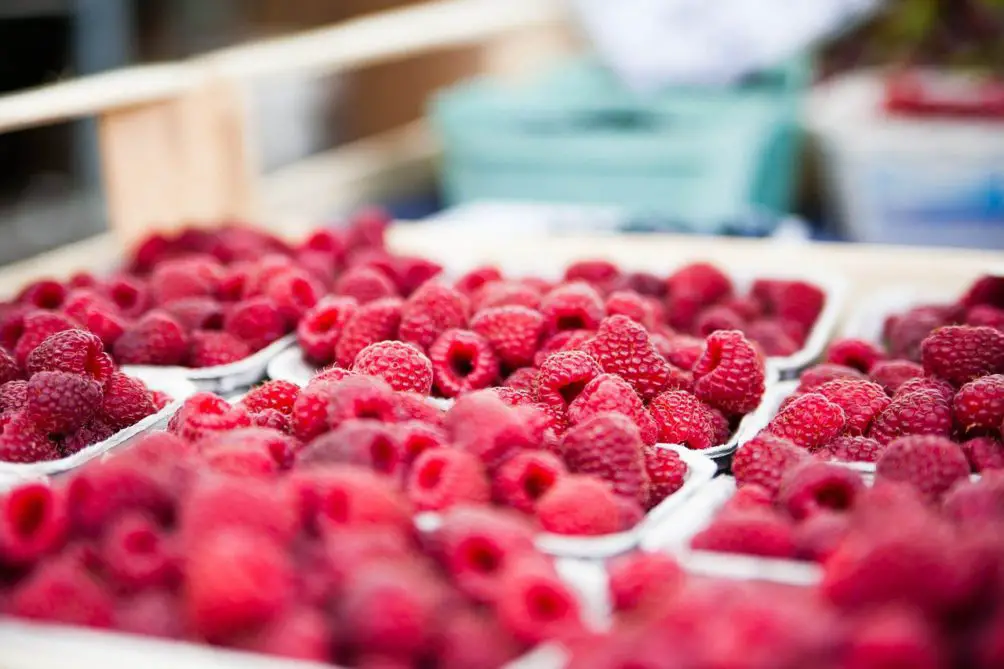 A call for Armagh City, Banbridge and Craigavon Borough Council's officers to explore the possibility of hosting local/farmers' markets in the borough's smaller towns has been met with cautious optimism by elected representatives.
The idea was brought forward at Council's monthly meeting on Thursday, July 29, by Alliance Party councillor Peter Lavery who asked if officers could investigate the possible benefits a farmers' market might have for towns such as Tandragee and Rathfriland.
"It is important we support the recovery of our town centres including the investigation of local and farmers' markets in public realm areas across the borough as these could provide a boost and increase footfall," said Cllr Lavery.
"I therefore request the officers undertake some research into the viability of local or farmers' markets in our towns.
"It is worth noting that this would not have any financial implications other than officers time and I think it is something we should progress to help our rural towns, like Tandragee and Rathfriland."
The proposal was seconded by Banbridge councillor Jill Macauley.
"I am happy enough to second that proposal and would endorse everything Councillor Lavery has said," said the UUP representative.
"Particularly in our rural towns and villages this could give people the opportunity to put forward proposals to increase footfall and looking into that would do no harm."
However, her party colleague, Councillor Sam Nicholson was a bit more reserved in his enthusiasm for the concept.
"I have no issue with the proposal but it is worth remembering there is an agricultural strategy working its way through Council at the moment," he said.
"Also, what is a farmers' market? It has to be led by the local farmers it can't just be some guy coming from Belfast with a load of vegetables and bringing it into our local towns and setting up shop in competition with the vegetable shops in our towns, who are paying rates and rent and employing local people.
"There needs to be a real study into this, it is easy going for a sound bite and saying it is a great idea but there needs to be buy in right across the board, our local shops will not be helped if this becomes their competition."
Councillor Kyle Savage said whilst he agreed with the sentiment, it would be important to see the results of comprehensive research before anything is committed to.
"Farmers markets will have to complement what is already there not compete with the existing businesses in the area," he said.
"This study will have to be careful to find the right balance, we need to be supporting the farming community.
"There is no point trying to grab a headline in the local paper shouting about a farmers market if you have not done your homework on the thing and that is what we need to be doing here."
Independent councillor Paul Berry said he had no problem with officer's exploring the potential for these markets but said he would concur with Cllrs Nicholson and Savage.
"Any proposal must compliment the rural towns, particularly the rural towns as they are the ones that have suffered the most," he said.
"As Councillor Savage says, whatever we go to do must compliment our local towns offerings. It needs to be a unified approach and not just simply Council deciding to put a market into a rural town."
UUP group leader Alderman Jim Speers said the "key issue" would be ensuring any potential markets are not in competition with rate and rent paying businesses in towns and villages.
"Before we embark on a policy that is to some extent, currently not thought out, I do think we need all the facts and information as to how we progress this policy," he said.
DUP councillor Tim McClelland said he was happy to see the investigation go ahead and would be happy to see a "well thought out" market strategy brought forward.
The proposal for officer's to investigate the potential for the introduction of local/farmers markets in towns across the borough was then supported by the chamber.
Sign Up To Our Newsletter