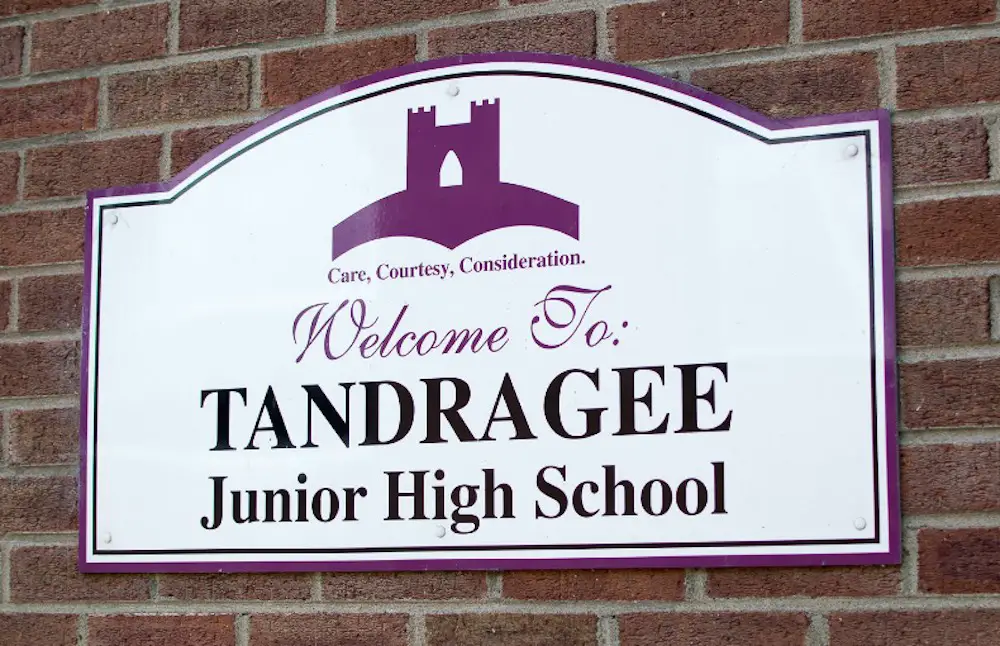 A brand new multi-million pound school will be built for Tandragee Junior High, Armagh I can reveal.
Earlier this summer it was revealed the Co. Armagh school was among nine which will benefit from a £156 million major capital works programme, however, those works will mean a completely new build premises on an entirely new site.
The information was revealed following a question to Education Minister Peter Weir, tabled by DUP MLA William Irwin.
In it Mr Irwin asked Mr Weir to outline the next steps in progressing Tandragee Junior High School's major capital works project.
Mr Weir revealed: "The first step will be agreeing the Schedule of Accommodation for the school, based on the approved enrolment number.
"A site search to identify potential suitable sites for a new school build will also be commissioned from Land and Property Services."
Mr Weir said a design team will also be procured, who will undertake a Technical Feasibility Study, which will identify feasible options to be explored in a Business Case.
"The Business Case will identify the preferred option to be progressed," he added. "Following Business Case approval the project will progress through the Royal Institute of British Architects (RIBA) design and construction stages."
Mr Irwin said the update "is important news for the school and indeed the town of Tandragee and catchment area".
"Tandragee Junior High has been a successful educational resource in the area for many years and to see this assurance of further investment is very welcome," he added.
"I tabled a question to him in the interests of establishing what the next steps are for this important process and I intend to request further information from the Minister on the issue of timeframes for the various stages outlined in his response and hopefully the first steps towards this process moving forward."
Sign Up To Our Newsletter