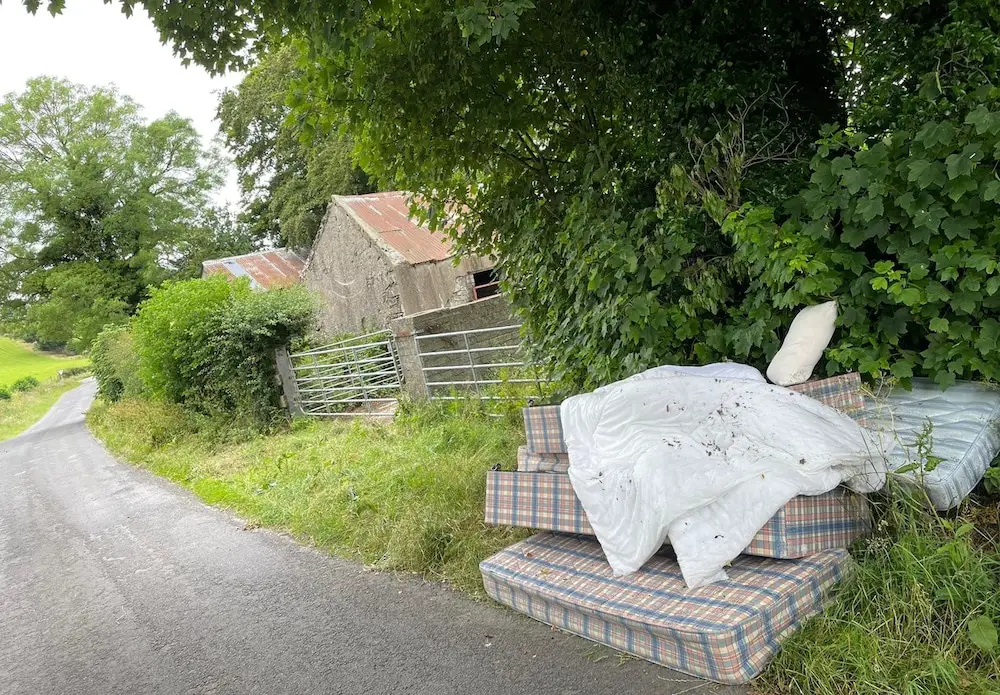 A fly-tipping incident in Poyntzpass has been slammed as senseless by one Cusher councillor who has called for action on tackling the problem.
While it may also be an issue of education on bulky waste, DUP Alderman Gareth Wilson, says there are much better and easier ways of getting rid of waste.
The latest incident in question saw several beds, with mattresses, blankets and pillow to boot, chucked out along the roadside in a rural area of Poyntzpass.
While jokingly calling for a "blanket" response to fly-tipping, Alderman Wilson said it was a serious matter in need of addressing.
Commenting after reporting the matter to the ABC Council's Environmental Health Department, the Cusher representative said: "Once again we have a case of someone not being bothered about using one of the many recycle centres in the Borough but rather finding a quiet country road near Poyntzpass to dump their household bulky waste.
"It is all the more frustrating given that Council also operates a specific bulky waste collection service for only a few pounds.
"Therefore two sensible options exist for getting rid of these bulky items which have been totally disregarded by the person behind this incident in favour of littering the countryside.
"I really don't understand why people pursue such a path and I have referred this matter to Environmental Health for their investigation.
"I urge anyone considering committing a littering offence to think again and use the council centres provided."
To arrange a bulky waste collection, click here.
Sign Up To Our Newsletter